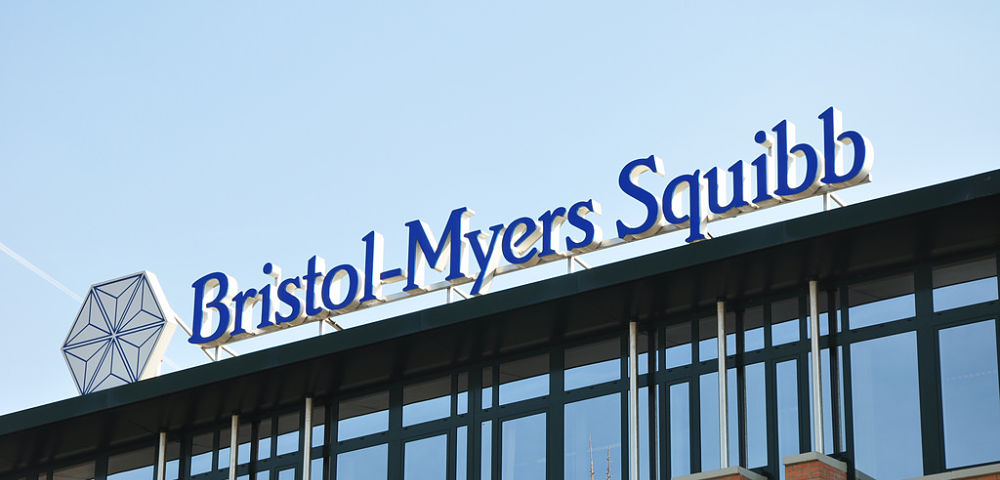 Image via A 4/Flickr CC
Growth stock specialist Todd Shaver sees opportunity in two leading players in the pharmaceutical sector that focus on oncology. Here's the latest from the editor of BullMarket.com.
Bristol-Myers Squibb (BMY) is perking up. Why? It's the expected consolidation in the healthcare industry. Healthcare is in the throes of a major shake-up. That creates a situation in which companies face a greater risk by standing pat than possibly overpaying for an acquisition.
For years healthcare has been one of the best industries in which to invest as industry spending became a steadily larger share of the economy. Drug companies Sanofi and Celgene each have started the year off with two large biotech purchases, and Bristol-Myers Squibb announced it would pay nearly $2 billion upfront for a cancer drug collaboration with Nektar Therapeutics.
Somebody right now is eying Bristol-Myers. Not only is there a bit of deal mania in healthcare right now, but Bristol-Myers has an activist investor pushing for action. Carl Icahn could play a big role here. Many times we see him initiate actions that cause a company to put itself up for sale, as opposed to waiting around.
However we get there, in a take-out, Bristol-Myers could well exceed our price target based on a standalone operation. With nearly $4 of EPS and opportunities for mergers and acquisition (M&A) transactions in the lucrative immuno-oncology cancer drug space, a triple digit stock price is a reasonable starting point.
According to the FDA, AstraZeneca (AZN) has been granted orphan drug designation for selumetinib (MK-2206 & AZD6244) for the treatment of Neurofibromatosis Type 1 (a disease causing tumors on nerve tissue).
I consider this a big drug development. AstraZeneca and Merck (MRK) collaborated to investigate the combination of the two compounds. All development costs are shared jointly.
Meanwhile, the bigger driver right now is the oncology business. While the company has gone all-out in immuno-oncology, there is more work to be done. The potential of the broader cancer portfolio should see growth in 2018, in part by acquisition.
We are excited to see new data and potential acquisitions related to immune-oncology this year. Remember, we are in a new era of fighting cancer that is honestly more exciting to think about than just simply what it means for stocks. It's a big deal for the world.
We feel AstraZeneca is a strong value here. Revenues are steadily running around $16-17 billion annually. EPS is closing in on $3. Many argue the stock could be worth 20x EPS or more. And you get a 4% dividend yield while you wait. This feels like a profitable situation to us. And if we are wrong, it is hard to see the stock trading too much lower as the dividend yield should hold the stock up.
Todd Shaver is founder and editor in chief of BullMarket.com.

Subscribe to Todd Shaver's BullMarket.com here…

About MoneyShow.com: Founded in 1981, MoneyShow is a privately held financial media company headquartered in Sarasota, Florida. As a global network of investing and trading education, MoneyShow presents an extensive agenda of live and online events that attract over 75,000 investors, traders and financial advisors around the world.