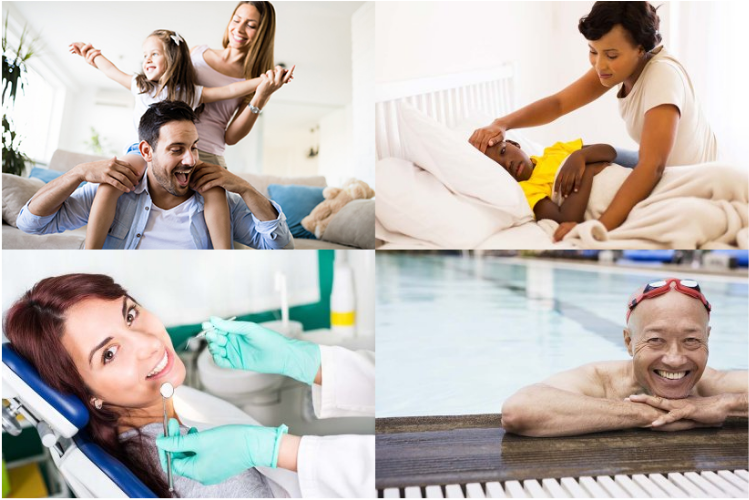 Health Insurance Innovations, Inc. HIIQ offers cloud-based software platforms for licensed agents to sell health insurance products provided by many top carriers (including Nationwide, Aflac, and Chubb). The company currently trades with an enterprise value of $401.2 million, a price-to-earnings ratio (TTM) of 9.48x, a forward price-to-earnings ratio of 7.16x (2019). Since October 2018, shares of HIIQ have lost as much as -71.1% (after hitting its lows in May) and the recent declines have driven the stock's price-to-book ratio down to 3.62x.
Given the extent of the prior selling pressure, it is likely sentiment has been superficially influenced by unfounded concerns regarding Health Insurance Innovations' potential exposure to Federal Trade Commission lawsuits that were previously initiated against Steven Dorfman and former distributor Simple Health. Last November, Health Insurance Innovations closed its relationship with the company after restraining orders against Simple Health were issued by the FTC. However, Health Insurance Innovations itself was never accused of wrongdoing in the complaints that were made by the FTC against its former distributor.
The latest FTC court order also explains that a limited number of policyholders (roughly 15,000) remain from business interactions with Simple Health, and that Health Insurance Innovations has no fraudulent culpability as a result of the underlying actions of its former distributor. After an extensive 43-state examination was closed with no penalty or fine, the latest FTC document drop has made it unequivocally clear that Health Insurance Innovations is not the focus of any of its investigations.
In the months that initially followed these events, excessive HIIQ short interest began to develop and it reached levels (up to 70-90% of the float, depending on the source) which far surpass the broader averages visible throughout the health care industry. As a result, the widening disconnect between market perceptions and the legal realities have the potential to initiate a massive short squeeze in HIIQ which could sends share prices higher in the months ahead.
While it may not be clear when looking at recent activity in the stock charts themselves, the risk of owning HIIQ has decreased significantly. The December 2018 settlement ended with Health Insurance Innovations paying a de minimis administrative reimbursement fee and the elimination of barriers in adding new carriers/distributors. For investors, this was a critically important de-risking event but it appears that the effects have not yet made their way through the market.
Based on the company's long-term trend in earnings growth, HIIQ is looking exceptionally undervalued relative to the historical averages. Underpriced valuations at sub-6x forward EBITDA are highly attractive relative to industry peers (which average more than double this figure at 13.7x).
For 2019, Health Insurance Innovations forecasts revenue growth of 24% and EPS growth of 23-29%, with current guidance figures showing expected earnings to range between $3.50-3.75 per share for the full-year period (on revenues of $430-440 million). But even those market-outperforming figures may prove to be conservative, given the impact of recent regulatory tailwinds removing limits on short-term health insurance plans. The October 2nd, 2018, rule changes have extended the maximum duration of short-term health insurance plans from three months to 364 days (and they include the option to renew for up to 36 months).
These types of plans account for roughly 25% of HIIQ's 2018 revenue figure and estimates from the Department of Health and Human Services suggest enrollment in short-term health policies could increase by 600,000 in 2019. Over the next five years, DHHS estimates that these numbers could swell to 1.4 million people in the U.S. (most of which currently have ACA-compliant health insurance).
These developments have created a win-win scenario for both consumers and investors, as October's favorable regulatory outcome will effectively increase the number of affordable health insurance options currently available in the market.
All told, Health Insurance Innovations currently finds itself in a strong position to benefit from rising demand from consumers looking for short-term medical products (i.e. 3-12 months in duration). Cantor Fitzgerald recently raised its price target for the stock to $75 per share, calling HIIQ "inexpensive" after its recent declines. At its current valuation, this indicates potential for upside of as much as 190% and it makes a compelling case for the bullish side of the argument on HIIQ.