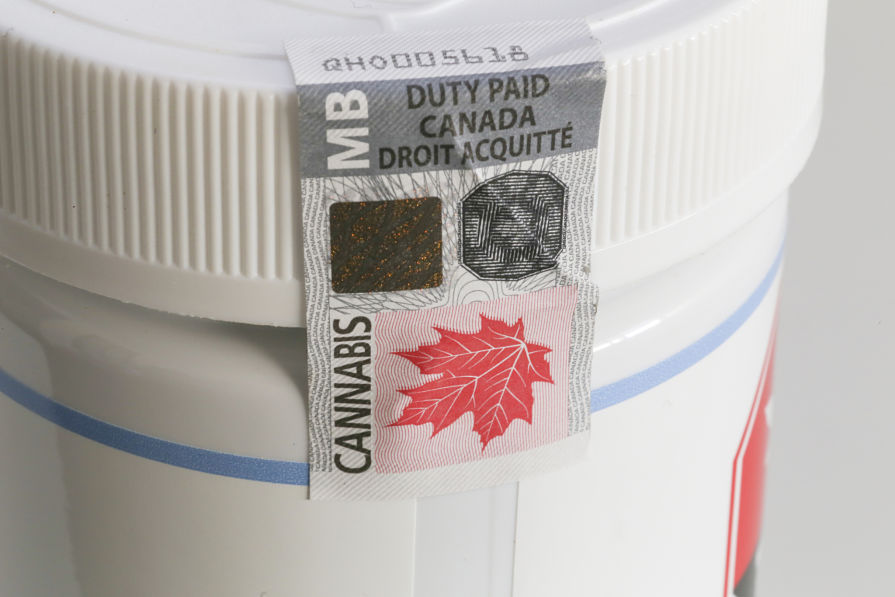 Photocredit courtesy of iStockphoto.com/user:thamyrissalgueiro
Aurora Cannabis (ACB) believes bigger is better. The Canadian giant believes in enormous cultivation facilities like Aurora Sky and Aurora Sun. Furthermore, the company's sprawling business of subsidiaries spans across Canada's provinces – many of them additional cannabis reserves for Aurora. Yet, Aurora has not typically run a tight business.
The Canadian LP has consistently diluted shareholders to ink these mergers and acquisitions. Wall Street and even everyday investors have become suspicious of Terry Booth's baby even though it has the highest cannabis production capacity in the world – 50,000 kilograms per quarter (and only 20 to 30% gets sold). However, recent moves have shown a rather desperate discretion.
The company somewhat shrewdly dumped its 10.5% ownership position in organic producer, The Green Organic Dutchman (TGODF). This is the second time ACG divested from TGOD but this one was more about ACB's own liquidity issues versus TGOD's business model. If Aurora did not divest from TGOD, it could possible wind up short on cash and also miss out on a 50% internal rate of return. Furthermore, the acquisition of Whistler Medical made TGOD rather redundant as both produce organic medical cannabis, and as the Canadian market is already oversupplied, to put it simply, all this cannabis is just not needed.
And this is really the point of the whole tale, Aurora did not dump TGOD because the latter is performing terribly – it just simply has a stupid amount of cannabis. Shoot, all of Canada has entirely too much cannabis.
The Story of Canadian Cannabis: Incremental Retail and Massive Amounts of Supply
To cover that point more directly, Aurora Cannabis is partly directly responsible for this oversupply. There are only 600 retail locations across Canada (to compare, Colorado alone has 100,000 retail locations) amounting to a need of 10,000 kilograms per month. Just look at the numbers in Q2, Aurora produced 28,374 kilograms while all of Canada sold 9,976 kilograms (numbers are for dried cannabis). The total inventory total across Canada surpassed 250,000 kilograms of cannabis just sitting around. Even as more stores open and legalization 2.0 – allowing the sale of edibles and infusions – kicks into gear, these numbers will rise incrementally over time. I stress incrementally.
This incremental methodology comes from Health Canada. I have covered this before, but in Ontario, the most populous province, only 75 stores have received approval. So, Health Canada is grooming Canada for one scenario and its largest LPs are doing another, and what has transpired is a flood of supply. A flood that will take years to smoke.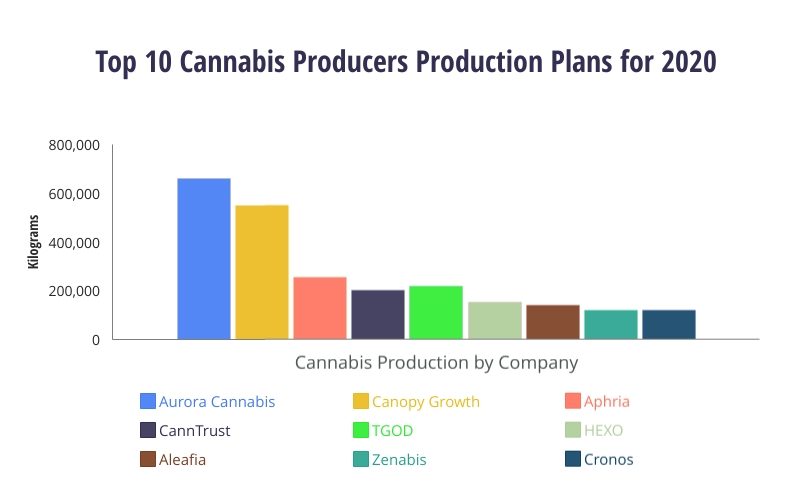 You would think a supply correction would be made, but, no, Canadian LPs are set to produce more than 2 million kilograms of cannabis next year and ACB is the biggest offender with 662,000 kilograms coming from its 15 total production facilities. This is a 5-fold increase from 2019. The only question to ask is why?