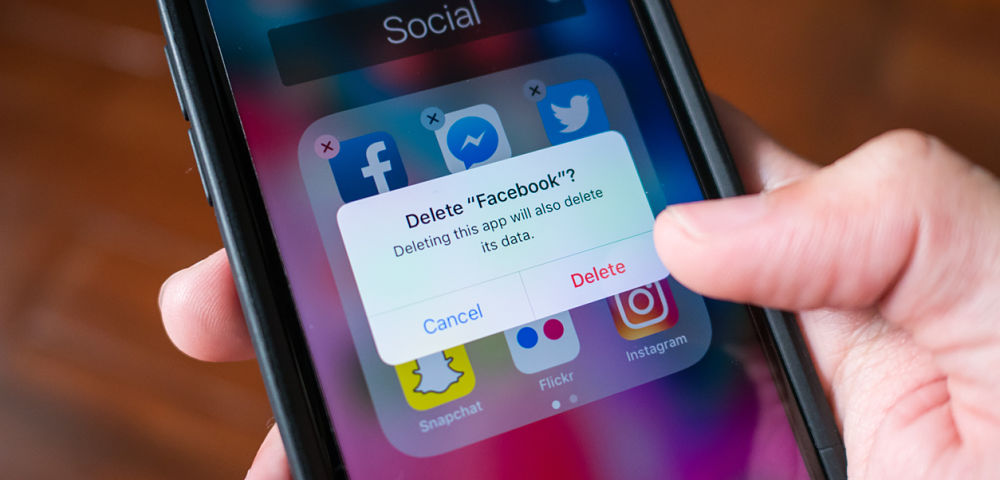 When I set out to answer the question, I spoke with Wall Street industry insiders who referred me to "FANG" or "FAANG," (an acronym created by CNBC's host Jim Cramer) tech stocks – Facebook FB, Amazon AMZN, Apple AAPL, Netflix NFLX, and Google GOOGL, which were the most popular stocks investors had been tracking in recent years. Their cumulative market cap totaled in the trillions.
"When you think about technology and all the areas it's spreading to, you start to realize that the technology growth narrative is still in its early innings. Think about the cloud, and how workloads across the globe are shifting at an accelerated pace to the cloud. Think about AI, and how every company in the world now is trying to employ data-driven AI solutions to improve operations.

Or, think about digital engagement and IoT, and how every consumer in the world is becoming increasingly dependent on technology for everyday things. No matter where you look, technology is the future. As such, tech stocks are the future." – Yahoo! Finance, October 2018.
Since I hadn't heard of FAANG, I asked other executives outside the financial sector. No one had heard of the term, and they defined Netflix as streaming, Facebook as social media, Google as a search engine and Apple as a maker of phones and devices. The importance is the distinction between Wall Street and the informed public's definitions of what constitutes a tech company.
Interestingly, the Morgan Stanley Capital International (MSCI) and S&P Global Industry Classification Standards (GICS) reclassified Facebook, Alphabet (Google's parent company), Netflix, Twitter TWTR, Disney DIS, CBS CBS and AT&T T, and others into the communications services sector in September 2018. In total, 26 companies were reclassified into the new Communication Services sector, which indicates the lines between tech and "other" companies are becoming increasingly blurred.
Who's Affected by the Reclassification?
Only 10 percent of Americans own 85 percent of the stock market, and roughly 50 percent of the population is invested in the markets at all. If your money is in a 401k, an annuity or another investment vehicle, the new grouping is likely to impact your portfolio. If you're not invested in the markets, the reclassification still applies.
TechNewsWorld recently posed this question to its readers, "In Technology We Trust…But Should We?" In the article, Jim McGregor reports:
"The rate of technological innovation is increasing, and concerns over the use of technology often lag the innovation. As a result, many people put an inherent trust in the technology. Society wants to believe that technology will be used for the common good.
However, technology can and will continue to be used for all possible applications. The trust should be in the belief that people and society will use technology in a positive manner — not for malicious purposes. Further, people should not fear the pace of technology, but accept that the future still holds enormous possibilities."
Why the Public Can't Keep Up with Innovation
The pace of innovation is fast. We may not understand or even be aware of all the emerging technologies we use every day. In fact, experts say that 90 percent of all available data was created just within the last two years.
We take for granted the availability of data we use every day to make decisions. We know the latest updates on weather, location, entertainment, sports, fitness products and almost anything in near real-time. Google knows what we search, Facebook knows what we share, and Amazon knows what we buy.
Many of us use voice-activated assistants in our homes, like Alexa and Google. These devices save our searches and provide the most relevant features. Since I follow technology, I asked, "Alexa, flash briefing."Alexa responded, "Here's your flash briefing from hashtag trending: Robert Reich says it's time to break-up the tech giants. And, Amazon wants to be a sports broadcaster."
Alexa mentioned the Guardian article in which the statement appeared, "Break Up Facebook (and while we're at it, Google, Apple, and Amazon)." — November 20, 2018.All of which occurred in less than a minute.
How Do Algorithms and Machine Learning Affect Us?
Algorithms have been around since the 21st century and were used by large corporations and governments. With advancements, decision-making algorithms are used for personalization and recommendations for and about consumers, news, social media, interests, purchasing habits, and more.
Machine learning (ML) is a process where computers learn a skill. AI trains these systems to continuously learn and become smarter over time. As Robert Safien wrote on Fast Company, "The implications of AI and the rise of the algorithm have never been more relevant, more important, or more complex. What is irrefutable: Tech's newest wave is upon us, and there's no going back.
Whether you run a big public company or a startup, whether you are inside academia or in the nonprofit world, whether you oversee a team or contribute to the operations of an enterprise, you need to understand AI's emergence."
While Alexa and Google Home are examples of AI consumerization, its use is massive across most industries. We're in the Fourth Industrial Revolution, which is about augmenting people with technology to improve our lives. When AI works in conjunction with people, machines take over routine and menial tasks, enabling people to focus on higher level work.
While proponents view algorithms as delivering increased accuracy, speed, personalization and improved workplace productivity, others believe that algorithms are biased and are therefore incapable of making important decisions. After all, computers don't have feelings or emotions, creativity, instincts, and other traits that humans possess.
One characteristic is bias. Roughly 58 percent of Americans believe computer programs will always reflect the biases of the people who designed them, while 40 percent feel it's possible for computer programs to make decisions that are free from human bias. Notably, younger Americans are more supportive of the notion that computer programs can be developed that are free from bias. These findings are from a November 2018 Pew Research Center study.
As data continues to grow and expand exponentially, businesses and people need to be asking, "Is the technology being used for the good of society?"
How Do Tech Business Leaders Make Trust a Priority?
Because of privacy violations, politics and fake news in 2018, people are wary of companies collecting data about them. Yet, consumers want personalized experiences that are relevant to their interests, preferences, purchasing habits, fulfill a need or solve a problem. But, for companies to deliver on these demands, they need to be trusted to use data for the good of society.
Writing in the New York Times, Nathaniel Popper notes a new current running through our discourse: the idea that Big Tech is not to be trusted, and should be broken up. But now that the sector is becoming entrenched and monopolistic, the confidence that many felt in Big Tech is slipping away fast.
The answer starts with cutting tech down to size: break up the companies, allow startups to provide better filtering and blocking to users so they don't have to rely on a huge, faceless company to keep them safe and happy, argued Popper in both BoingBoing and The New York Times pieces.
Despite these issues, technology has made our lives easier, more connected, faster and fun. It's improved industries, including medicine, education, health and wellness, entertainment, banking and finance, cloud computing, software, apps, manufacturing, transportation, retail, and more. In fact, tech is transforming nearly every sector. And, businesses must provide cutting-edge digital experiences to obtain and keep customers.
For the very first time, industry analyst firm Gartner has named digital ethics and privacy as one of the top 10 strategic technology trends for 2019. The Gartner report says, "Ultimately an organization's position on privacy must be driven by its broader position on ethics and trust. Shifting from privacy to ethics moves the conversation beyond, 'are we compliant' toward 'are we doing the right thing."
Simon Sinek's 2009 TED talk, the third most watched of all time, couldn't be more applicable today. In it he describes how great leaders inspire action through the Golden Circle, an illustration of why, how and what. Sinek explains that every organization knows how and what they do. But, few organizations know why they do what they do. "People don't buy what you do, they buy why you do it. Start with why," he explained.
Trends in Customer Trust, a report by Salesforce Research found that 59 percent of customers believe their personal information is vulnerable to a security breach. And, even worse, 54 percent don't believe that companies have their best interests in mind.
Businesses are facing a crisis of customer trust — and this is a big problem — as trust is a key factor driving customer engagement and loyalty. The study finds that 95 percent of customers are more likely to be loyal to a company they trust while 92 percent are more likely to purchase additional products and services from trusted businesses.
Getting back to the FANG stocks: The total market cap of Facebook, Amazon, Google and Netflix suffered losses in the hundred billion in recent months. Whether due to global monetary factors, regulations, the impact of GDPR, investors or the public's loss of trust, the tech sector is being challenged.
However, one of the things big tech companies do best is reinvent their business models. Zuckerberg is addressing Facebook's damaging content and enforcement procedures throughout the next three years. Amazon is creating Omni-channel in-store experiences and streamlining e-commerce. Netflix is focused on animation while Disney is set to launch a streaming service in 2019.
And, staying ahead of trends, Netflix, PayPal PYPL, Facebook and Salesforce CRM have embedded AI to improve their value offerings. Apple, Alphabet, and Microsoft are applying AI to increase productivity and to get closer to the customer.
Entrepreneur reported, "AI, in fact, has the potential to completely change the way companies do business; and because of technological developments, more companies, in 2019, will be able to access and implement this life-changing technology."
What's next on the horizon? Automation, biometrics, blockchain, quantum computing, augmented analytics, immersive experiences, drones, virtual reality and much more. Despite the lack of public trust in technology companies right now, the future is far from lost.
A Steve Jobs once said, "It's not a faith in technology. It's faith in people."
Wendy Glavin is Founder and CEO of Wendy Glavin, a NYC full-service agency. Wendy is a 20-year veteran of corporate, agency, consulting and small business ownership. She specializes in B2B2C marketing communications, PR, social and digital media. Her website is: http://wendyglavin.com/. Contact her at: [email protected].