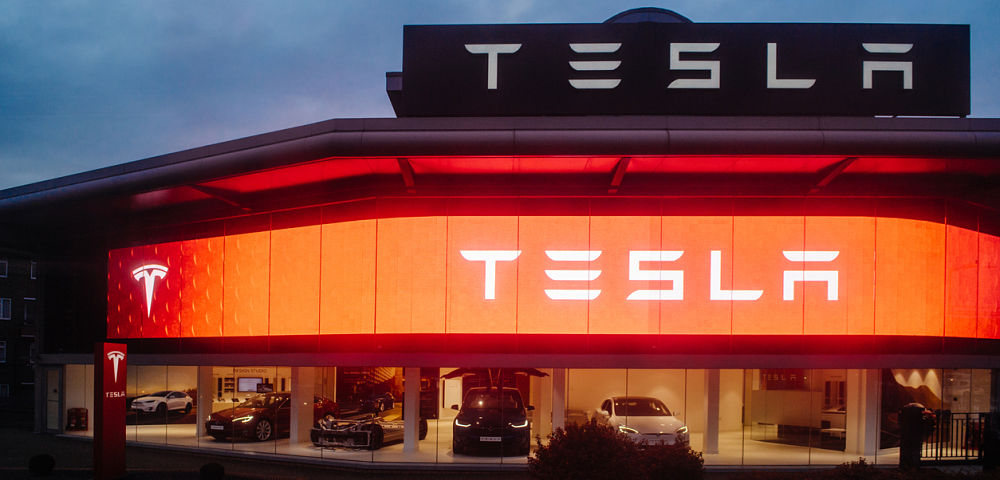 We have watched in awe as Tesla (TSLA) stock price rose over the last several years like a shooting star. However, recent stock losses may be showing the marketplace is getting impatient with the trials and tribulations that are getting in the way. So, this is the question. Has Tesla seen its best days already or are there still more to come?
The stock market is a funny place. Much depends on great financial analysis. With that said, with a company like Tesla, so much also depends on emotion of the marketplace. Tesla is an emotional investment, like Apple (AAPL). So many things are part of a stock price and whether it is rising or falling. Just look at Facebook recently as another example. How they are suffering today.
So, what's the future for Tesla? I wish I knew. No one knows yet. All we can do is discuss and speculate. My take is simple. Tesla is a great, entrepreneurial company that breaks the rules and changes industries. This has served them well over the last several years.
Apple, Microsoft, Amazon Are All Similar to Tesla
They remind me of Microsoft (MSFT) under Bill Gates and Steve Ballmer in the 1980's and 1990's. Then their bubble burst thanks to government intervention.
This also sounds like Amazon.com (AMZN). We remember how they never seemed to pay off for the investor until recently. We all had to deal with the ups and downs caused by their move forward. Jeff Bezos, CEO of Amazon never worried about the stock price. He just kept marching ahead.
This is similar to the way I see Elon Musk, CEO of Tesla. He too is a dreamer. He too has his hands in so many different industries. And he too sees dramatic shifts in stock price, both up and down on an ongoing basis. He is driving so much change and transformation.
Steve Jobs, CEO of Apple had the same blessing and curse. He ultimately developed the iPhone which changed everything. Today, Apple has grown into the largest company.
With that said, I think we have to take the ups and downs with Tesla stock with a grain of salt. There have always been ups and downs and that will continue going forward. That's simply the kind of stock and company Tesla is. No, I don't think this is the beginning of the end for the company, but with that said, we never really know.
Long-Term, Short-Term Expectations for Tesla
So, bottom line, expect the unexpected with Tesla. Don't expect short-term performance. If it happens, great. But a bet on Tesla is a long-term bet on the future. As long as the Tesla car doesn't change dramatically, for better or for worse, and as long as they don't experience any Facebook like problems that can ultimately affect the company long-term, I think the stock will remain a player. However, at any particular point things may either be good or bad.
With that said, like with Apple, Amazon, Microsoft or any other volatile stock, don't expect anything at any particular point, and you won't be disappointed. Long-term I think this will remain a good stock, but things can always change, quickly. With Tesla, its more the bumpy short-term path you've got to be careful of and expect.
Jeff Kagan is an Equities.com columnist. Kagan is a Wireless Analyst, Telecom Analyst, Industry Analyst, speaker and consultant. He follows wireless, wire line, telecom, Internet, cable TV, IPTV, Cloud, Mobile Pay, FinTech and communications technology. Email him at [email protected] His web site is www.jeffKAGAN.com. Follow him on Twitter @jeffkagan.