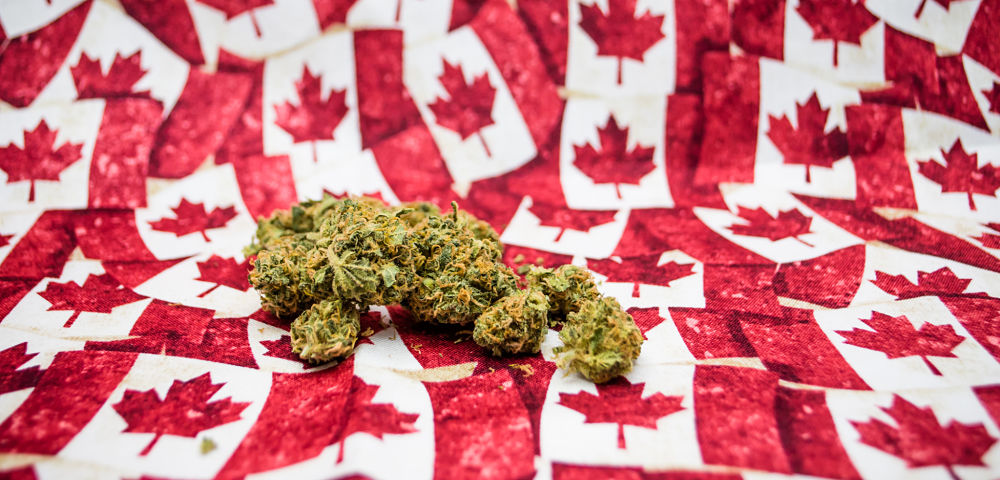 Listening to Harvest One Cannabis's HRVOF HVT:CA Head of Investor Relations Colin Clancy deliver a speech about the company started with the statement that the company was focused on both medical and health and wellness aspects of the cannabis industry. At the time of that statement, the company's portfolio could have used a little bolstering, and, on March 4th, Harvest One went out and did exactly that.
With an all-stock deal, Harvest One acquired Delivra Corp. gaining access to the latter's LivRelief brand, which is a transdermal delivery system that can pass pharmaceutical molecules through the skin. LivRelief is available in Walmart and Shoppers in the United States and Canada as well as in international storefronts. Furthermore, Delivra licenses out the delivery platform to other pharmaceutical retailers as well.
The Delivra Deal and What it Means for the Rest of Harvest One
This move is an accretive move for all of Harvest One's existing brands as their CEO states below.
"The acquisition of Delivra by Harvest One puts further emphasis on the Harvest One goal of being a leading house of brands in the global health, wellness, and self-care sector. The addition of LivRelief™, which is already on retail shelves across Canada , will give Harvest One a head start for cannabis-infused products in Canada and beyond and is a great addition to our existing brands in this space with Satipharm CBD GelPell capsules already on sale in Europe , and our Dream Water all natural sleep aid available across North America " said Grant Froese , CEO of Harvest One. Mr. Froese added, "We are very excited to welcome Dr. Joseph Gabriele and the Delivra team into the Harvest One family and expanding our brand portfolio, as well as moving forward aggressively with our cannabis-infused products strategy when and where legal."
The CEO and Chief Science Officer of Delivra, Dr. Joseph Gabriele, was even more forthcoming.
"Combined with our proprietary transdermal delivery system platform and extensive research, development and commercialization capabilities, the combined company is extremely well-positioned to take advantage of the growing market for topicals, sprays, beverages, and other cannabis/CBD-infused products," Dr. Gabriele stated in the joint press release. "In addition, Harvest One's global reach can provide greater distribution capabilities for our existing product portfolio. This is a value-maximizing transaction that provides our shareholders with a significant premium and an exciting opportunity to participate in the upside of Harvest One. We believe that Harvest One is the ideal partner to take Delivra to the next level."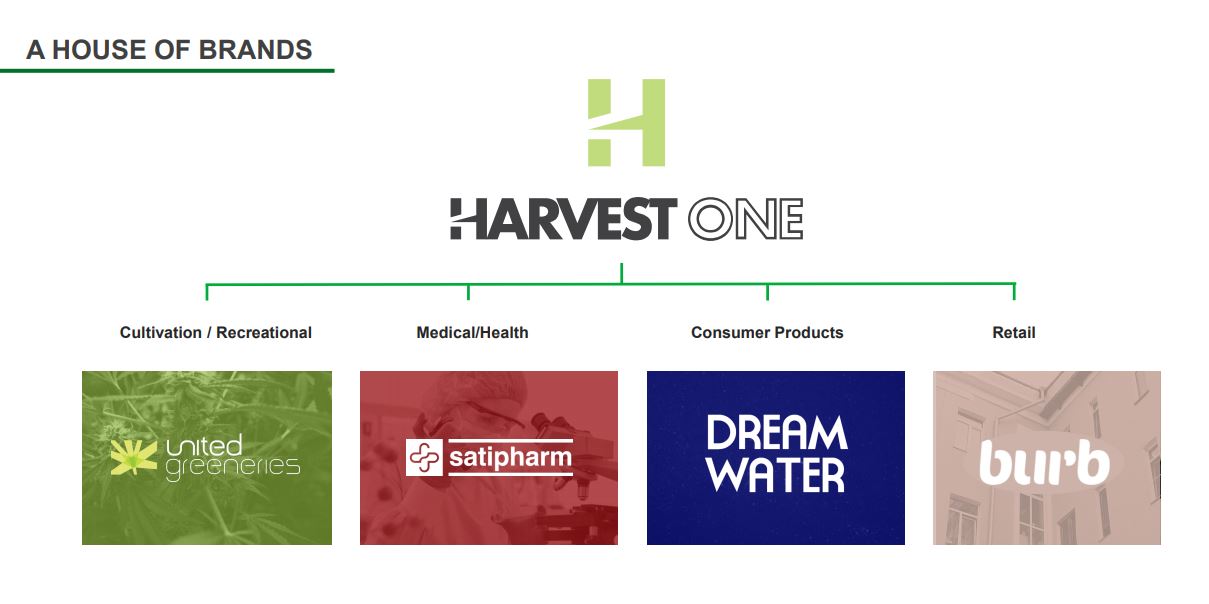 Image via the Company's Investor Presentation
As long as the approvals go through, the $14.22 million deal gives Delivra shareholders 13.4% ownership of Harvest One. What they are getting is a well-positioned cannabis company, here is a short breakdown of those assets:
United Greeneries – the flagship grower received their dealer's license about 9 months ago and has been hitting the ground running ever since. They make premium flower – luxury brands are called Royal High and Captain's Choice – and have supply agreements in four separate provinces. Plus, the company is working on an expansion to open up kilogram production to a 20,000 kilogram run rate with the opening of their Lucky Lake facility and its first harvest, which is expected to take place in Q3. Lastly, the company has an extraction agreement in place with Valens GroWorks, which might be essential in the next few months as the laws on edibles change in Canada.
Satipharm – is the medical division of Harvest One and a wholly-owned subsidiary. Products are on sale in Europe and in Australia and the main seller is Gelpell®. The product is a tiny pill full of gelatin CBD beads. This micro-emulsion bead allows for higher bioavailability and consistent dosing.
Dream Water – is an FDA-approved, all-natural liquid sleep shot that has sold over 30 million units across North America including in leading grocers like Publix and Shoppers. The company is building out a potential CBD pipeline of Dream Water products and this recent acquisition certainly helps.
Burb – is a Bohemian, relaxing brand of dispensaries across Alberta, Saskatchewan and Ontario. Currently, Harvest One holds a 20% stake with an option to go as high as 51%.
As a whole Harvest One has a very expansive portfolio and for a smaller cannabis operator might be under-valued. For example, Delta 9 NINE trades about double the price of Harvest One, but both have a similar profile except Harvest One's expansion plan is almost three times the size of Delta 9 – and, by all accounts, Harvest One has much more cash in hand.