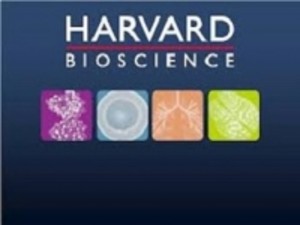 Research Team's report on HBIO.
EQ: Harvard Bioscience is in the healthcare sector, potentially making it a huge opportunity as that sector settles into the long-term realities of the Affordable Care Act. As the way our nation spends money on healthcare changes, do you think instrument companies like HBIO are going to end up benefiting or suffering from these changes?
Nicholas Bhandari: I absolutely think companies like HBIO will benefit, the massive increase in healthcare spending demands it. HBIO in addition has completely restructured itself, decreasing overhead, increasing efficiency and consolidating their business.
EQ: Your report seemed to highlight HBIO as being a company with a relatively firm floor based on its stability in terms of cash holdings, but a relatively high ceiling based on its cash flows and outlook. Can you talk more about why the low downside/high upside risk portfolio can be so important to a portfolio?
Nicholas Bhandari:The idea of low downside risk coupled with high upside risk sounds quite appealing off the bat, and almost a win-win, but it isn't as overpowering as it sounds. High risk in both directions actually provides a higher probability of a higher payout, and depending on the size of the upside payout, it can have an expected value greater than that of a high upside low downside investment. A portfolio made up entirely from high risk in either direction though can give you a more correlated and extreme loss sensitive portfolio, so assets like HBIO, which should just stagnate in a likely worst case scenario, add a tremendous amount of value to any small cap portfolio.
EQ: So, the other question would be, why invest in HBIO NOW? This company has been around for a long time, what's different about this particular period in its history that makes it more attractive than, say, five or ten years ago?
Nicholas Bhandari: The company has been around for a very long time, but it had been justifiably ignored. Most of their business models were antiquated, and they had significant fat to trim. Then new management came in, they cut expenses, increased efficiency, and positioned the company for growth in an environment that was extremely favorable to medical device companies.
The stock though has also benefited from a history of remaining solvent, giving it the high upside risk but lower downside risk that we previously talked about.
DISCLOSURE: The views and opinions expressed in this article are those of the authors, and do not represent the views of equities.com. Readers should not consider statements made by the author as formal recommendations and should consult their financial advisor before making any investment decisions. To read our full disclosure, please go to: http://www.equities.com/disclaimer