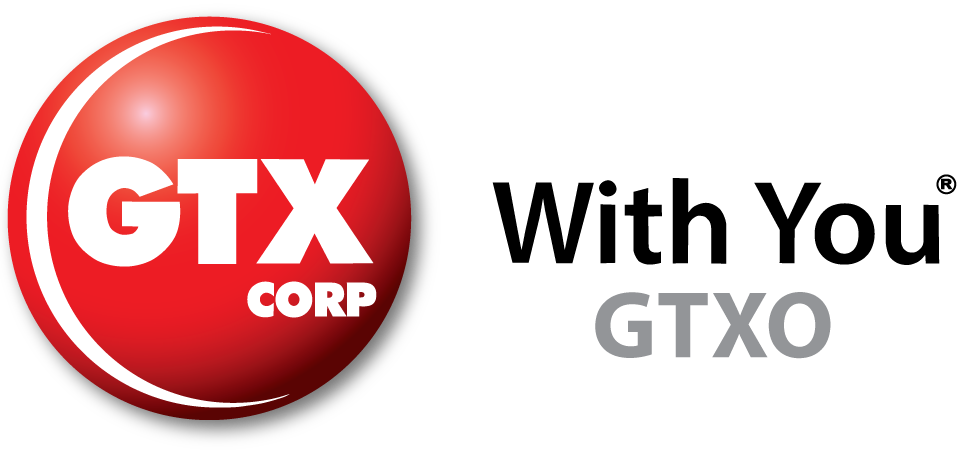 GTX Corp GTXO, a pioneer in the field of wearable GPS human and asset tracking systems and wandering assistive technology, today announced the signing of a collaboration and support agreement with Autism Society of America, which has been improving the lives of all affected by autism for over 50 years and provides advocacy, education, information, support, and referral at national, state and local levels through its strong nationwide network of Affiliates.
"We are excited to partner with GTX Corp and begin providing the thousands of families we work with, easy to use technical solutions for those who wander. GTX Corp is a leader in helping parents and individuals maximize their safety in their homes and community. This partnership will help address the growing serious safety concerns of many families and individuals we serve," stated Scott Badesch, Autism Society of America's President and CEO.
Wandering is an enormous issue for the autism community. Recent research concludes that 50% of children diagnosed with autism have a tendency to wander or bolt from safe settings, and more than a third of those have limited or no communication skills, hampering their ability to tell someone their name, address or phone number. About 1 in 59 children in the U.S. have been identified as having autism, according to the U.S. Centers for Disease Control and Prevention (CDC).
"Continued technological innovation and partnerships such as the one between Autism Society of America and GTX Corp advances the reality that children with autism can be empowered to have a higher level of independence and quality of life. Healthcare and safety is becoming integrated into our phones, our homes and our clothing with the convergence of digital and medical technologies. Our award winning GPS SmartSole and other wander and recovery technologies have been at the forefront of connected health for years, providing new levels of functional oversight, security and peace of mind to a variety of audiences and needs," commented Patrick Bertagna, GTX Corp CEO.
"As part of this alliance, every customerreferred by the Autism Society will receive a $25.00 discount (when using this promo code: ASA25) on any purchase, towards any GTX Corp tracking solution, and GTX will also donate $25.00 to the Autism Societyfor every purchase made. This is a win win for everyone," commented Meghan Ravada, GTX Corp Community Relations Director.
GTX has a line of wearable GPS tracking devices, from its GPS SmartSole®, available in three trim to fit sizes, to the GPS Invisabelt offered in two children's sizes, which come in two fabulous colors, sport grey and heather pink and with an introductory price of $149.00 and $18.00 per month service plan.Watch video
About Autism Society of America:
Founded in 1965, the Autism Society of America is the oldest and largest autism support organization in the U.S. It is the leading source of trusted and reliable information about autism. The Autism Society aims to improve the lives of all affected by autism, and envisions a world where individuals living with autism are able to maximize their quality of life, are treated with the highest level of dignity, and live in a society where their talents and skills are appreciated and valued.
Through its national network of more than 80 local Affiliates, the Autism Society provides education, support, advocacy, information and referral, and community awareness and sensitivity training to over 645,000 people with autism and their families, and the public, each year. The Autism Society's website is one of the most visited websites on autism in the world and their online resource database, Autism Source™, and National Contact Center (800-3-AUTISM) provide information and service referrals to thousands of people each year.
About GTX Corp A For Profit For Purpose Company
GTX Corp (GTXO) is a pioneer in smart, mobile and wearable GPS tracking and recovery location-based products, supported through a proprietary IoT enterprise monitoring platform. GTX offers a global end-to-end solution of hardware, software and connectivity. GTX Corp develops two-way GPS tracking technologies, which seamlessly integrate with consumer products and enterprise applications. GTX Corp utilizes the latest in miniaturized, low-power-consumption GPS, cellular, RF and BLE technology, enabling subscribers to track in real time the whereabouts of people or high-value assets through a complete –end-to-end, customizable transceiver module, wireless connectivity gateway, smart phone apps, middleware and IoT portal. Headquartered in Los Angeles, California, GTX is known for its game-changing and award-winning patented GPS SmartSole®–think Dr. Scholl's meets LoJack– the world's first invisible, wearable technology tracking device created for those at risk of wandering due to Alzheimer's, dementia, autism and traumatic brain injury. GTX Corp's business model is built around technology innovation, and the Company holds over 85 patents, with many issued patents in the area of GPS tracking. The company has international distributors servicing customers in over 35 countries and is a U.S. military government contractor. Other customers include public health authorities and municipalities, emergency and law enforcement, NGOs, private companies, public and private senior care homes, and consumers.
In the interest of full disclosure, we call the reader's attention to the fact that Equities.com, Inc. is compensated by the companies profiled in the Spotlight Companies section. The purpose of these profiles is to provide awareness of these companies to investors in the micro, small-cap and growth equity community and should not in any way be considered as a recommendation to buy, sell or hold these securities. Equities.com is not a registered broker dealer, investment advisor, financial analyst, investment banker or other investment professional. We are a publisher of original and third party news and information. All profiles are based on information that is available to the public. The information contained herein should not be considered to be complete and is not guaranteed by Equities.com to be free from misstatement or errors. The views expressed are our own and not intended to be the basis for any investment decision. Readers are reminded to do their own due diligence when researching any companies mentioned on this website. Always bear in mind that investing in early-stage companies is risky and you are encouraged to only invest an amount that you can afford to lose completely without any change in your lifestyle. Equities has been compensated with cash, common shares and/or warrants for market awareness services provided.