New GPS SmartSoles connected and distributed in the U.S. through the ORBCOMM / Verizon channel partnership
GTX Corp(OTCBB: GTXO), an Internet of Things (IoT) solutions provider in the personal location, wearable and wandering assistive technology business, announced today that it has partnered with ORBCOMM Inc. (Nasdaq: ORBC), a leading global provider of Machine-to-Machine (M2M) and IoT solutions, to provide connectivity and distribution in the U.S. for its new VerizonGPS SmartSole® product. SmartSole, which is launching this week ahead of schedule,will be available for order on the ORBCOMM web platform, which will enable connectivity on the Verizon nationwide network as well as provide monthly billing services.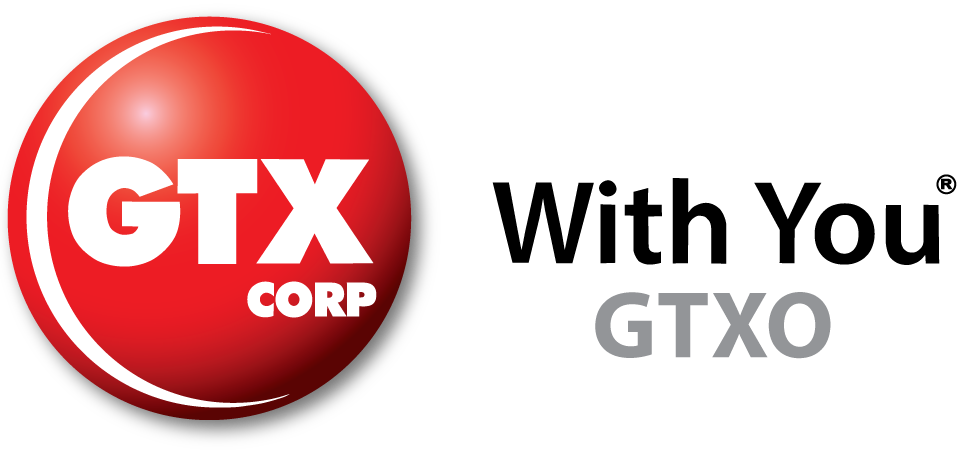 GTX Corp's patented GPS SmartSoles, the world's first wearable yet invisible tracking technology, are placed in the wearer's shoes and contain a GPS module connected through a cellular network that sends a GPS location to a central monitoring website or app.The product was initially created as a wander guard solution for those at risk due to Alzheimer's, dementia, autism or traumatic brain injury and have a tendency to wander or become lost or disoriented. They can also be used by people at risk of kidnapping, such as government employees, journalists and corporate executives. SmartSoles come in several trim-to-fit sizes for both men and women, are water resistant, include an inductive charging pad, and are assembled in Rhode Island, U.S.A.
"ORBCOMM is pleased to partner with GTX to offer their new SmartSoles on the Verizon network. This innovative product is a great extension of ORBCOMM's asset tracking and monitoring solutions into the wearables market and provides a unique, effective and potentially lifesaving solution to facilitatethe care and safety of the millions of at-risk individuals who are affected by Alzheimer's, dementia, autism and other cognitive disorders," said Bill Molesworth, ORBCOMM's VP of OEM & Network Channel Sales, North America.
Patrick Bertagna, GTX Corp CEO, commented,"This is a significant step forward for us, and working with the ORBCOMM team has been exceptional. This partnership provides us with Verizon nationwide connectivity, access to the ORBCOMM and Verizon sales channels and the ability to provide large-scale enterprise billing through the ORBCOMM platform. We are truly excited about this launch and partnership, and my sincere appreciation goes to the GTXengineers, along with the ORBCOMM and Verizon team that worked diligently to make this happen."
GTX Corp is attending Mobile World Congress in San Francisco this week and will have samples of the new Verizon GPS SmartSoles for demonstration.
About ORBCOMM Inc.
---
---
ORBCOMM (Nasdaq: ORBC) is a global leader and innovator in the industrial Internet of Things, providing solutions that connect businesses to their assets to deliver increased visibility and operational efficiency. The company offers a broad set of asset monitoring and control solutions, including seamless satellite and cellular connectivity, unique hardware and powerful applications, all backed by end-to-end customer support, from installation to deployment to customer care. ORBCOMM has a diverse customer base including premier OEMs, solutions customers and channel partners spanning transportation, supply chain, warehousing and inventory, heavy equipment, maritime, natural resources, and government. For more information, visit www.orbcomm.com.
GTX Corp (GTXO) is a pioneer in Smart, Mobile and Wearable GPS tracking and recovery location based solutions, supported through a proprietary IoT enterprise monitoring platform. GTX offers a complete end-to-end solution of hardware, software and connectivity. The Company develops 2 way GPS tracking technologies which seamlessly integrate with consumer products and enterprise applications. GTX Corp utilizes the latest in miniaturized, low power consumption GPS, Cellular and BLE technology and offers a proprietary platform that enables subscribers to track in real time the whereabouts of people or high valued assets through a complete end to end - customizable transceiver module, wireless connectivity gateway, smart phone Apps, middleware, and portal. Headquartered in Los Angeles, California, with distributors in 14 countries and customers in over 35 countries, GTX is known for its award-winning patented GPS SmartSole® - Think Dr. Scholl's meets LoJack, the world's first invisible wearable technology device created for those at risk of wandering due to Alzheimer's, dementia, autism and traumatic brain injury. Currently there are 100 million people worldwide who are part of this at risk wandering group and that number is expected to reach 277 million by 2050. The Company doesn't just make and sell the best GPS tracking products, they deliver innovative, miniaturized, low power consumption wearable tech that provides safety, security and peace of mind at the touch of a button. We put the "Where" in Wearable Tech.
In the interest of full disclosure, we call the reader's attention to the fact that Equities.com, Inc. is compensated by the companies profiled in the Spotlight Companies section. The purpose of these profiles is to provide awareness of these companies to investors in the micro, small-cap and growth equity community and should not in any way be considered as a recommendation to buy, sell or hold these securities. Equities.com is not a registered broker dealer, investment advisor, financial analyst, investment banker or other investment professional. We are a publisher of original and third party news and information. All profiles are based on information that is available to the public. The information contained herein should not be considered to be complete and is not guaranteed by Equities.com to be free from misstatement or errors. The views expressed are our own and not intended to be the basis for any investment decision. Readers are reminded to do their own due diligence when researching any companies mentioned on this website. Always bear in mind that investing in early-stage companies is risky and you are encouraged to only invest an amount that you can afford to lose completely without any change in your lifestyle. Equities has been compensated with cash, common shares and/or warrants for market awareness services provided.
DISCLOSURE: The views and opinions expressed in this article are those of the authors, and do not represent the views of equities.com. Readers should not consider statements made by the author as formal recommendations and should consult their financial advisor before making any investment decisions. To read our full disclosure, please go to: http://www.equities.com/disclaimer