​GTX Corp on Capitol Hill advocating for Kevin and Avonte's Law and seeking new UN Market Opportunities
Spotlight Companies Follow |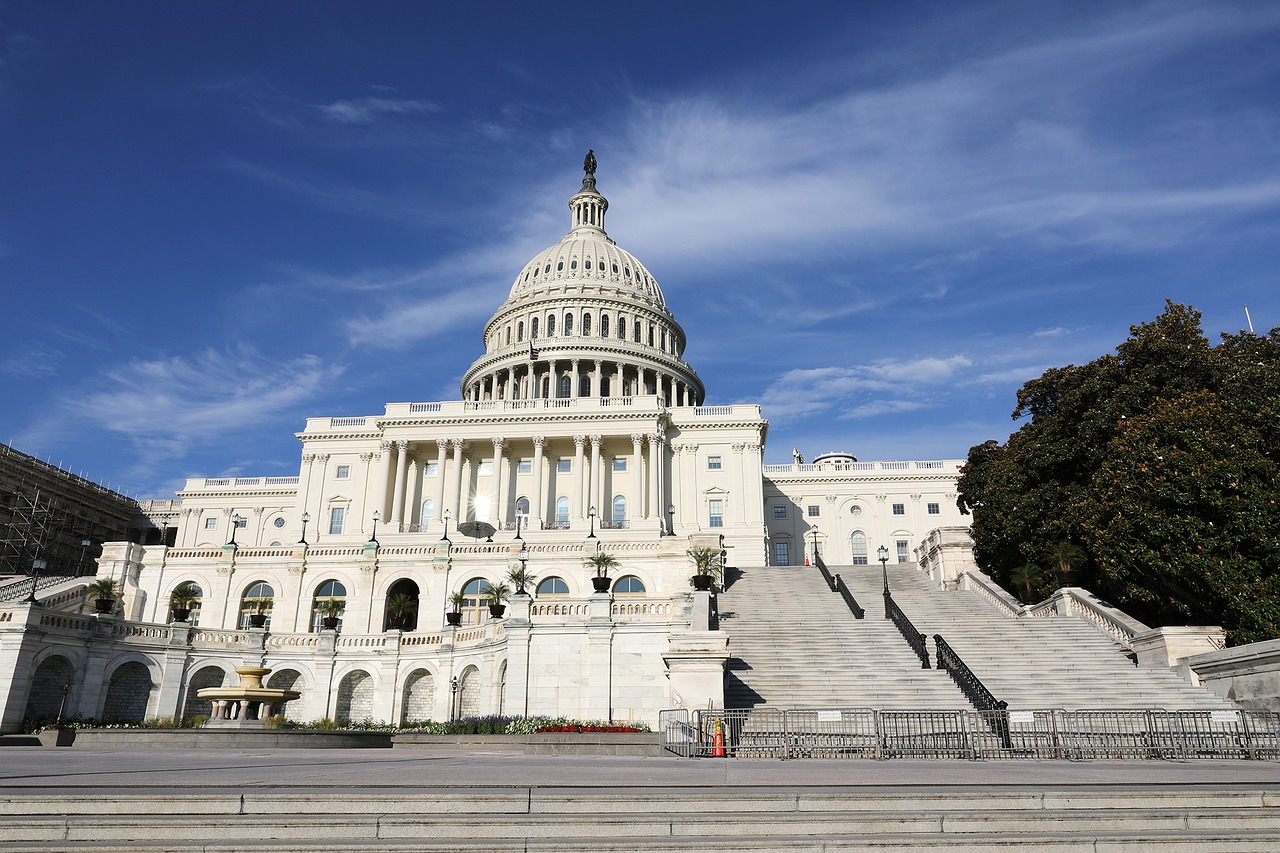 GTX Corp (OTCBB: GTXO), an IoT platform and global provider of GPS tracking and monitoring wearable and wandering assistive technology, went to Capitol Hill to meet with congress to discuss Kevin and Avonte's law. GTX Corp CEO Patrick Bertagna along with Jack Brewer National Spokesperson for NPAL ( National Police Athletic League) Sean Jackson Senior advisor for Government Affairs and Ron Allen VP of NPAL were on Capitol Hill meeting with Rep. Mike Doyle(D-PA), Rep. Chris Smith (R-NJ), Rep. Maxine Waters (D-CA), Sen. Klobuchar (D-MN), Sen. Grassley (R-IA) and Sen. Chuck Schumer (D-NY) to discuss the recently passed Law – S. 2070 which will authorize the appropriation of $2 million annually over the 2018–2022 period for DOJ to make grants to state and local governments and nonprofit organizations for programs to locate missing persons with dementia or developmental disabilities. The grants will facilitate training and emergency protocols for school personnel, supply first responders with additional information and resources, and make local tracking technology available for individuals who may wander.


Patrick Bertagna GTX Corp CEO, stated, "We have been following this bill since 2014 and are very pleased to see it passed into law and appropriated in the recently approved federal budget. We sincerely thank all the members of congress who worked tirelessly to help move this forward. This law speaks to the heart of our mission statement of providing wearable GPS tracking solutions and wander assistive technology for those prone to wandering due to Alzheimer's or autism."
In addition to going to Capitol Hill, GTX Corp attended a U.N. seminar on - Doing Business with the United Nations.Ambassador Nikki Haley U.S. ambassador to the United Nations kicked off the one day event which introduced the UN's $17.7 billion procurement market to the approximate 150 U.S. companies attending. The event provided information for suppliers who may have already bid on UN tenders but have yet to secure their first contract as well as for companies who need help getting started in the submission process. Attendees heard from several of the largest procurers in the UN system, and had the opportunity to schedule one on one meetings with UN Officials. GTX had the opportunity to introduce its Tagging, Tracking and Locating (TTL) technology to members of the UN and Commerce Department, with follow up calls scheduled in the coming weeks.
GTX Corp is a For-Profit For Purpose Companywhich manufactures many of its products in the United States, has multiple consumer products in the market place, all available on its online store, Amazon and authorized resellers and distributors across the globe and is a U.S. military contractor.
GTX Corp (GTXO) is a pioneer in smart, mobile and wearable GPS tracking and recovery location based products, supported through a proprietary IoT enterprise monitoring platform. GTX offers a global end-to-end solution of hardware, software and connectivity.GTX Corp develops 2 way GPS tracking technologies which seamlessly integrate with consumer products and enterprise applications. GTX Corp utilizes the latest in miniaturized, low power consumption GPS, Cellular, RF and BLE technology enabling subscribers to track in real time the whereabouts of people or high value assets through a complete end to end - customizable transceiver module, wireless connectivity gateway, smart phone Apps, middleware, and IoT portal. Headquartered in Los Angeles, California, GTX is known for its game changing and award-winning patented GPS SmartSole® - Think Dr. Scholl's meets LoJack, the world's first invisible wearable technology trackingdevice created for those at risk of wandering due to Alzheimer's, dementia, autism and traumatic brain injury. GTX Corp's business model is built around technology innovation and holds over 85 patents with many issued patents in the area of GPS tracking. The company has international distributors servicing customers in over 35 countries and is a US Military Government contractor. Other customers include public health authorities and municipalities, emergency and law enforcement, NGO's, private companies, public and private senior care homes, and consumers.
In the interest of full disclosure, we call the reader's attention to the fact that Equities.com, Inc. is compensated by the companies profiled in the Spotlight Companies section. The purpose of these profiles is to provide awareness of these companies to investors in the micro, small-cap and growth equity community and should not in any way be considered as a recommendation to buy, sell or hold these securities. Equities.com is not a registered broker dealer, investment advisor, financial analyst, investment banker or other investment professional. We are a publisher of original and third party news and information. All profiles are based on information that is available to the public. The information contained herein should not be considered to be complete and is not guaranteed by Equities.com to be free from misstatement or errors. The views expressed are our own and not intended to be the basis for any investment decision. Readers are reminded to do their own due diligence when researching any companies mentioned on this website. Always bear in mind that investing in early-stage companies is risky and you are encouraged to only invest an amount that you can afford to lose completely without any change in your lifestyle. Equities has been compensated with cash, common shares and/or warrants for market awareness services provided.
Stock price data is provided by IEX Cloud on a 15-minute delayed basis. Chart price data is provided by TradingView on a 15-minute delayed basis.
DISCLOSURE: The views and opinions expressed in this article are those of the authors, and do not necessarily represent the views of equities.com. Readers should not consider statements made by the author as formal recommendations and should consult their financial advisor before making any investment decisions. To read our full disclosure, please go to: http://www.equities.com/disclaimer.
Trending Articles
Market Movers
Sponsored Financial Content