GTX Corp Joins Forces With National Police Athletics League To Launch New Children Size Smartsoles
Spotlight Companies Follow |

GTX Corp (OTCBB: GTXO), an Internet of Things (IoT) solutions provider in the personal location, wearable and wandering assistive technology business, is proud to announce the formation and launch of a new partnership with the National Police Athletics League (NPAL). This partnership is fostered with the intent to assist NPAL in saving the lives of young boys and girls nationwide who struggle with autism.1 in 45 children, ages 3 through 17, have been diagnosed with autism spectrum disorder (ASD). With such an epidemic upon us, GTX Corp is committed to joining the fight to help families and SAVE LIVES, with its patented and innovative wearable technology. GTX Corpis launching its new size "Small" GPS SmartSole®,Think Dr. Scholl's meets LoJack, the world's first invisible wearable GPS trackingdevice created for those at risk of wandering due to autism,Alzheimer's, dementia and traumatic brain injury. The families of these children are welcoming such technology with open arms calling it a lifelineof safety and hope to some peace of mind.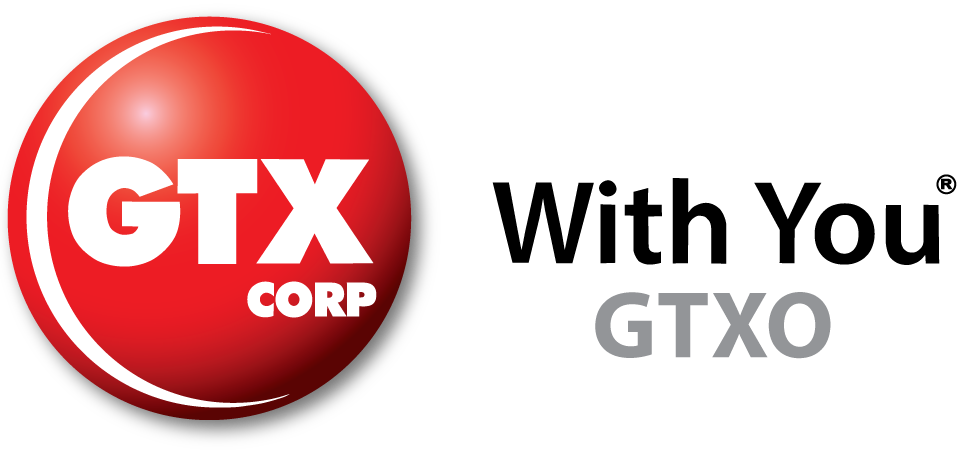 As NPAL continues to serve the nation as the premier leader in engaging kids, cops and community, such a public / private partnership is one that not only promotes the ingenuity of corporations playing a vested role in community, but it allows NPAL to propel its mission of "Working to Change Headlines".
Recently, National PAL kicked off its 74th Annual Conference in Miami, FL where GTX Corp CEO, Patrick Bertagna was introduced to 300+ National PAL chapters by NPAL President Emeritus Christopher Hill."We love and respect our law enforcementand feel so honoredto be working witha major organization like NPAL, dedicated to the well being of millions of families. Their support means so much to us as we work together to provide solutions for the safety concerns of families with needs that also help law enforcement save time and resources." saidBertagna.Hewent on to impress upon NPAL Conference attendees the past precedence,and increasing importance of utilizing GPS wearable technology as it enhances the overall safety and peace of mind for families affected by autism and how it benefits law enforcement which is so often called out to search for the missing.
"There's no doubt in my mind that such a methodically integrated partnership as the one between GTX Corp and National PAL is going to save the lives of thousands of children. Furthermore, thiscutting-edge technology will singlehandedly save taxpayers hundreds of thousands of dollars a year, reducing manpower from having to be deployed in various police agencies due to a missing child. Society MUST endorse and support this partnership as it serves as a catalyst to child safety reform."Ambassador Jack Brewer – Spokesperson, National Police Athletics League
While hopeful a cure for autism or Alzheimer's may be available within a generation, the escalating costs of servicing those afflicted today could surely bring down the remnants of our health care system before the pharmaceuticals can perform their miracle. However, there is something we can do today. PAL and GTX Corp aim to take away the chilling words that we have all heard too often lately, "PERSON FOUND MISSING" and quickly convert them to the joyous "MISSING PERSON FOUND."
GTX Corp is a For-Profit with Purpose Companywhich owns and licenses more than 85 patents, is a U.S. military contractor, manufactures many of its products in the USA and has multiple consumer products in the market place, all available on its online store, Amazon and authorized resellers and distributors across the globe.
Consumer Purchase of GPS SmartSoles
GTX Corp (GTXO) is a pioneer in smart, mobile and wearable GPS tracking and recovery location based products, supported through a proprietary IoT enterprise monitoring platform. GTX offers a global end-to-end solution of hardware, software and connectivity.GTX Corp develops 2 way GPS tracking technologies which seamlessly integrate with consumer products and enterprise applications. GTX Corp utilizes the latest in miniaturized, low power consumption GPS, Cellular, RF and BLE technology enabling subscribers to track in real time the whereabouts of people or high value assets through a complete end to end - customizable transceiver module, wireless connectivity gateway, smart phone Apps, middleware, and IoT portal. Headquartered in Los Angeles, California, GTX is known for its award-winning patented GPS SmartSole® - Think Dr. Scholl's meets LoJack, the world's first invisible wearable technology trackingdevice created for those at risk of wandering due to Alzheimer's, dementia, autism and traumatic brain injury. GTX Corp's business model is built around technology innovation and holds over 85 patents with many issued patents in the area of GPS tracking. The company has international distributors servicing customers in over 35 countries and is a US Military Government contractor. Other customers include public health authorities and municipalities, emergency and police authorities, private companies, public and private senior care homes, and consumers.
GTX Corp is an equal opportunity employer with a history of employing a diverse workforce and US veterans; makes many of its products in the USA, is a member of the United Nations Global Compact and Trust 2 Protect partnership. The Company doesn't just make and sell the best GPS tracking products, they deliver innovative, miniaturized, low power consumption wearable tech that provides safety, security and peace of mind at the touch of a button.GTX puts the "Where" in Wearable Tech.
In the interest of full disclosure, we call the reader's attention to the fact that Equities.com, Inc. is compensated by the companies profiled in the Spotlight Companies section. The purpose of these profiles is to provide awareness of these companies to investors in the micro, small-cap and growth equity community and should not in any way be considered as a recommendation to buy, sell or hold these securities. Equities.com is not a registered broker dealer, investment advisor, financial analyst, investment banker or other investment professional. We are a publisher of original and third party news and information. All profiles are based on information that is available to the public. The information contained herein should not be considered to be complete and is not guaranteed by Equities.com to be free from misstatement or errors. The views expressed are our own and not intended to be the basis for any investment decision. Readers are reminded to do their own due diligence when researching any companies mentioned on this website. Always bear in mind that investing in early-stage companies is risky and you are encouraged to only invest an amount that you can afford to lose completely without any change in your lifestyle. Equities has been compensated with cash, common shares and/or warrants for market awareness services provided.
DISCLOSURE: The views and opinions expressed in this article are those of the authors, and do not represent the views of equities.com. Readers should not consider statements made by the author as formal recommendations and should consult their financial advisor before making any investment decisions. To read our full disclosure, please go to: http://www.equities.com/disclaimer
Companies