3 new pricing models for GPS SmartSole® and Smart Locator Monitoring Service
GTX Corp(OTCBB: GTXO), an Internet of Things (IoT) solutions provider in the personal location, wearable and wandering assistive GPS technology business, is launching several new pricing plans for its flagship GPS SmartSole® available on its online store – serving as a one stop shop for GTX's full suite of innovative wearable tech products, monitoring services and accessories.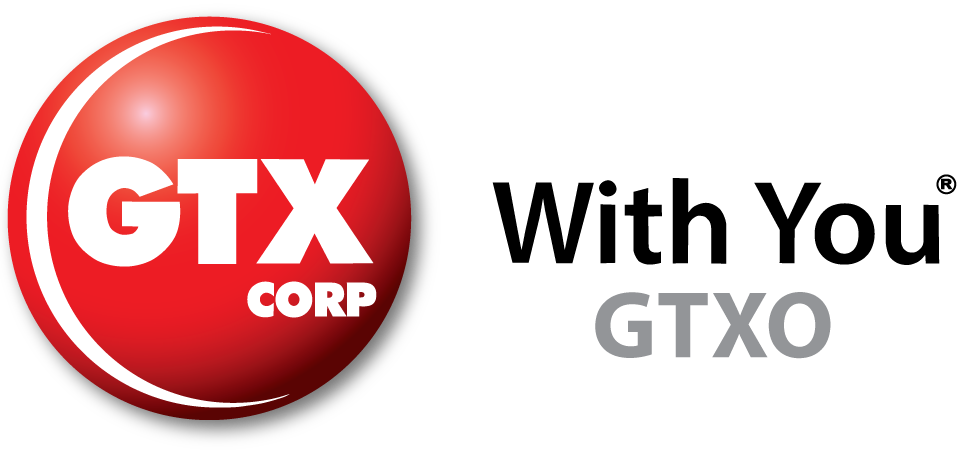 In an effort to make it easier and more affordable for consumers to purchase the GPS SmartSole® online, beginning today,
GTX Corp will be offering purchase options starting at $99.00 and service plans options as low as $14.95. The Premium Package will include $5.00 shipping and free activation. The new pricing broadens the shopping capabilities for both direct consumers, caregivers and small businesses that want lower upfront costs, additional service plan choices, while offering customers different payment options.
Meghan Ravada, GTX Corp Community Relations Director, commented, "We are excited to launch our new pricing options to help families on a budget. We know watching over a loved one with Austism, Alzhiemers, dementia or a traumatic brain injury can be as financially challenging as it is stressfull, so we hope our new pricing will make it easier for caregivers to take advantage of this incredible GPS monitoring solution."
Additionally, in partnership with HeartMath, an acknowledged world leader in stress and resilience technologies, GTX is also pleased to offer a free downloadable "Caregiver's Guide to Coping with Stress" on its website, a quick read that can make a big difference in empowering people, caregivers and organizations to greatly reduce stress associated with caregiving.
The GTX Corp online store also includes enhanced capabilities, additional user-friendly features and lower prices as well its Take-Along Tracker 3G and Track My Workforce products.
Most widely known for its patented GPS SmartSole and Smartphone GPS Tracking App, GTX owns and licenses more than 80 patents, is a U.S. military contractor and has multiple consumer products in the market place, all available on its online store and Amazon, including:
Take Along Tracker 3G – a single miniature tracking and SOS device that allows for GPS capabilities, plus 2G, 3G, GSM, data and voice as well as a 3-way motion sensor.
Track My Workforce – a mobile app allowing employers to monitor mobile employees like drivers and sales representatives through their Smartphone.
GPS SmartSole – a wearable stigma-free GPS tracking, monitoring and recovery solution for those at risk of wandering due to Alzheimer's, dementia and autism.
Sole Protector for GPS Smartsole – created specifically for the GPS SmartSole® in order to boost longevity, hygiene, covertness, protection and comfort. Extends the life of the SmartSole with increased shock absorption and water resistance.
Take Along Friends & coming soon the Invisabelt for young children
About GTX Corp
GTX Corp (GTXO) is a pioneer in Smart, Mobile and Wearable GPS tracking and recovery location based products, supported through a proprietary IoT enterprise monitoring platform. GTX offers a global end-to-end solution of hardware, software and connectivity. The Company develops 2 way GPS tracking technologies which seamlessly integrate with consumer products and enterprise applications. GTX Corp utilizes the latest in miniaturized, low power consumption GPS, Cellular, RF and BLE technology enabling subscribers to track in real time the whereabouts of people or high value assets through a complete end to end – customizable transceiver module, wireless connectivity gateway, smart phone Apps, middleware, and IoT portal.
Headquartered in Los Angeles, California, GTX is known for its award-winning patented GPS SmartSole® – Think Dr. Scholl's meets LoJack, the world's first invisible wearable technology tracking device created for those at risk of wandering due to Alzheimer's, dementia, autism and traumatic brain injury. GTX Corp's business model is built around technology innovation and holds over 85 patents with many issued patents in the area of GPS tracking. The company has international distributors servicing customers in over 35 countries and is a US Military Government contractor. Other customers include public health authorities and municipalities, emergency and police authorities, private companies, public and private senior care homes, and consumers.
GTX Corp is an equal opportunity employer with a history of employing a diverse workforce and US veterans; makes many of its products in the USA, is a member of the United Nations Global Compact and Trust 2 Protect partnership. The Company doesn't just make and sell the best GPS tracking products, they deliver innovative, miniaturized, low power consumption wearable tech that provides safety, security and peace of mind at the touch of a button. GTX puts the "Where" in Wearable Tech.
In the interest of full disclosure, we call the reader's attention to the fact that Equities.com, Inc. is compensated by the companies profiled in the Spotlight Companies section. The purpose of these profiles is to provide awareness of these companies to investors in the micro, small-cap and growth equity community and should not in any way be considered as a recommendation to buy, sell or hold these securities. Equities.com is not a registered broker dealer, investment advisor, financial analyst, investment banker or other investment professional. We are a publisher of original and third party news and information. All profiles are based on information that is available to the public. The information contained herein should not be considered to be complete and is not guaranteed by Equities.com to be free from misstatement or errors. The views expressed are our own and not intended to be the basis for any investment decision. Readers are reminded to do their own due diligence when researching any companies mentioned on this website. Always bear in mind that investing in early-stage companies is risky and you are encouraged to only invest an amount that you can afford to lose completely without any change in your lifestyle. Equities has been compensated with cash, common shares and/or warrants for market awareness services provided.