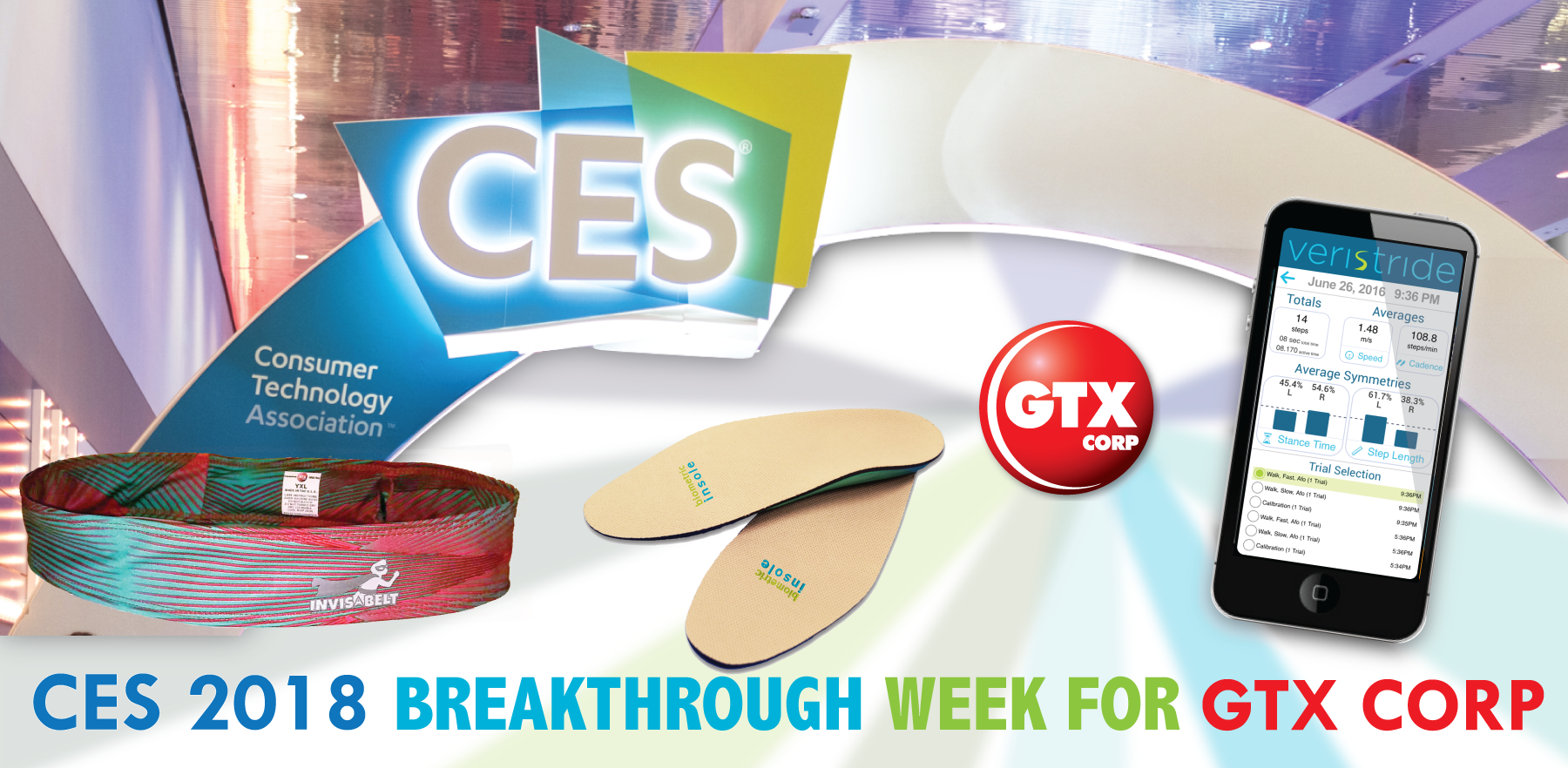 GTX Corp (OTCBB: GTXO), an Internet of Things (IoT) solutions provider in the personal location, wearable and wandering assistive technology business, comments on CES 2018 and announces today that it will be presenting several of its new products at Super Bowl.
CES 2018was filled with different areas of Internet of Medical Things (IoMT) technology that is striving to increase the health, wellness, safety, and overall lifestyle for the "Baby Boomer."
Consumer brands will shift focus to the boomer generation.
Boomers will find part-time jobs with a purpose.
Healthcare will transition from the hospital to the home
This is good news for GTX Corp, as tens of millions of Baby Boomers (people born between the 1950s and mid-1960s) are beginning to hit their elderly years, providing an increased demand fortechnologies and overall health and wellness solutions. GTX has been at the forefront of this trending and growing sector and this year GTX showcased multiple products, including their flagship GPS SmartSoles along with the new Biometric Insoles and several other products like the Invisabelt and kids SmartSoles,expected to launch this quarter.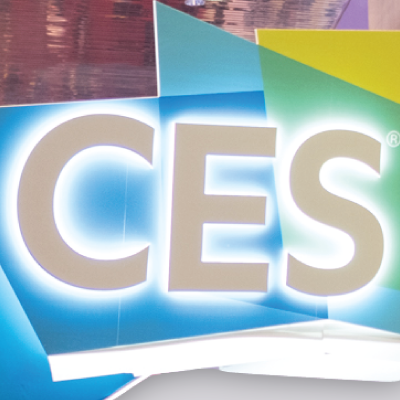 Alongside partner Veristride, GTX unveiled the new Biometric Insoles designed to monitor how people walk and help predict if a senior is prone to falling, which is a major worldwide problem. An estimated 2.8 million elderly people in the U.S. are treated in emergency departments for fall injuries each year. The Biometric Insoles collect movement and activityfrom special censors and produce data for gait analysis to provide better insight into fall risk detection and prevention.
GTX also garnered some buzz in the technology industry during CES week, as their GPS Tracking insoles were on the television show, Keeping Up with the Kardashians. GTX had many vendors, consumers, and fans of the Kardashians from around the world come by and comment,as the show had aired in the United Statesbefore CES and aired after CES in the United Kingdom.
Patrick Bertagna GTX Corp CEO, commented, "This was a significant week for GTX Corp and the first timewe showcased a suite of existing and future products that expanded our offerings way beyond GPS tracking solutions for seniors afflicted with dementia and Alzheimer's. We now have tracking and monitoring solutions for kids, the military, law enforcement, mobile workforce, athletes and with our Biometric insoles we will expand our senior target audience from the 6 million currently diagnosed with Alzheimer's to the 72 million baby boomers in the US that need or want their mobility, activity and gait monitored."
Due to the very positive feedback from the Biometric Insoles and their ability to also be used in a professional sports environment in order to establish walking baselines for pro athletes, GTX will be taking its products and technologies to Super Bowl LII in Minneapolis, Minnesota. GTX and long-time advisor Jack Brewer, discussed several opportunities for GTX and Veristride to showcase its Biometric Insole Technology throughout the various events during Super Bowl Week.
Jack Brewer, CEO of The Brewer Group, Inc. commented, "We are super excited to have GTX attendour events and various activities throughout Super Bowl week in Minnesota this year. As a former Minnesota Viking myself, I am so thrilled that that Super Bowl is being held in my backyard, and look forward to having GTX and Veristride introduce and demonstratetheir new ground breaking gait analysis'Walking Test'technology to the sports community during the Super Bowl experience!"
Andrew Duncan, GTX Corp President of Business Development and IP licensing, summarized the week, "As a pioneer in digital healthcare monitoring and management and having filed numerous patents over a decade ago, GTXis well positioned to benefit from this industry focus. The cost and resources needed for the long term care of seniors is one of the major challenges facing governments and societies world-wide. With 72% of Boomers using Facebook and over 60% using Smartphones, this tech savvy generation is constantly looking for technology to make the lives of their loved ones as well as themselves easier and more comfortable."
GTX Corp (GTXO) is a pioneer in Smart, Mobile and Wearable GPS, cellular and BLE tracking and recovery location based services. Through its proprietary enterprise monitoring platform and licensing, subscription recurring revenue business model, GTX Corp offers a complete end-to-end solution of hardware, software and connectivity, backed by an extensive portfolio of patents, patents pending, registered trademarks, copy rights and URL's. Headquartered in Los Angeles, California, with distributors servicing over 20 countries, GTX is known for its game-changing patented GPS Smart Shoe, block buster Smartphone GPS Tracking App, andaward winning, patented GPS and BLE SmartSole,the world's first, invisible wearable wander guard GPS tracking device, initially created for quick recovery of those at risk of wandering due to Alzheimer's, dementia, autism or traumatic brain injury. GTX provides solutions that answer the "where" question: where is my mother, child, employee, vehicle, drone and high-value assets. The Company doesn't just make and sell the best GPS tracking products, they deliver innovative, miniaturized, low power consumption wearable tech that provides safety, security and peace of mind at the touch of a button.We put the "Where" in Wearable Tech.
In the interest of full disclosure, we call the reader's attention to the fact that Equities.com, Inc. is compensated by the companies profiled in the Spotlight Companies section. The purpose of these profiles is to provide awareness of these companies to investors in the micro, small-cap and growth equity community and should not in any way be considered as a recommendation to buy, sell or hold these securities. Equities.com is not a registered broker dealer, investment advisor, financial analyst, investment banker or other investment professional. We are a publisher of original and third party news and information. All profiles are based on information that is available to the public. The information contained herein should not be considered to be complete and is not guaranteed by Equities.com to be free from misstatement or errors. The views expressed are our own and not intended to be the basis for any investment decision. Readers are reminded to do their own due diligence when researching any companies mentioned on this website. Always bear in mind that investing in early-stage companies is risky and you are encouraged to only invest an amount that you can afford to lose completely without any change in your lifestyle. Equities has been compensated with cash, common shares and/or warrants for market awareness services provided.