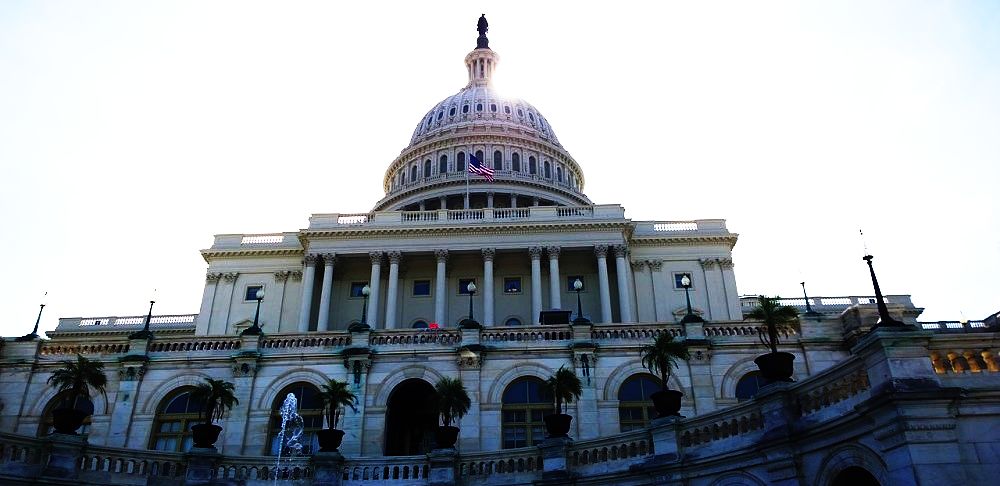 Over the past 10 years, only 2.5% of the bills introduced in Congress have advanced to become laws, according to GovTrack. Fewer than 5% of the nearly 60,000 bills introduced during these past five Congressional sessions have even reached a vote. Given these dire statistics, the passage of any bill into law is a remarkable event. Nearly four years after its introduction to Congress by Sen. Chuck Schumer (D-NY) and named in honor of two children with autism who died after wandering from their homes, the passage of Kevin and Avonte's Law is a bipartisan achievement that truly merits celebration for the good that it will do.
GTX Corp GTXO—whose flagship GPS SmartSole® product helps people to accurately and discreetly track those in their care who may wander due to Alzheimer's disease, dementia, autism and other disabilities—met with legislators in Washington to discuss Kevin and Avonte's Law, which was passed as part of this year's omnibus appropriations package. In addition to Sen. Schumer, GTX Corp CEO Patrick Bertagna met with Rep. Mike Doyle (D-PA), Rep. Chris Smith (R-NJ), Rep. Maxine Waters (D-CA), Sen. Amy Klobuchar (D-MN) and Sen. Chuck Grassley (R-IA), who had sponsored the Senate's version of the bill.
Bertagna was accompanied by senior leadership of the National Association of Police Athletic/Activities League (National PAL), including Jack Brewer, National Spokesperson, Sean Jackson, Senior Advisor for Government Affairs, and Ron Allen, Vice President. The National PAL exists to aid in the prevention of juvenile crime and violence by providing mentorship, civic, service, athletic, recreational, enrichment and educational opportunities and resources to over 300 PAL membership chapters throughout the US and Virgin Islands.
Kevin and Avonte's Law

Praising the passage of Kevin and Avonte's Law, Bertagna said that it "speaks to the heart of our mission statement of providing wearable GPS tracking solutions and wander assistive technology for those prone to wandering due to Alzheimer's or autism." The new law directs the Department of Justice's Bureau of Justice Assistance (BJA) to award $10 million in grants—$2 million per year over the next five years—to health care, law enforcement, public safety agencies and nonprofit organizations specifically to develop or operate local proactive programs to prevent wandering and locate missing individuals with dementia or children with developmental disabilities.
The BJA must give preference to law enforcement or public safety agencies that partner with nonprofit organizations that use person-centered plans—in which the focus of care is on an individual's strengths and desired outcomes rather than on disabilities—and that are directly linked to individuals with dementia or developmental disabilities and their families. Critically for GTX Corp, Kevin and Avonte's Law directs the BJA to award grants to health care, law enforcement or public safety agencies to purchase tracking technology and develop associated programs to locate missing individuals.

Doing Business with the United Nations

In addition to the trip to Capitol Hill, GTX Corp also attended the fifth annual Doing Business with the United Nations seminar in New York in May, which was organized by the US Commercial Service—the trade promotion arm of the US Department of Commerce's International Trade Administration—and the US Mission to the UN, which procures over $17.5 billion annually in goods and services. Nikki Haley, US Ambassador to the UN, opened the seminar by remarking that the UN's procurement budget "represents an enormous opportunity for US companies" and that "our priority is that US companies capture as much of this business as possible."
The event, which attracted about 150 companies, featured senior officials from the largest procurers in the United Nations system, including:
UN Procurement Division
UN Development Program
UN International Children's Emergency Relief Fund
UN Office for Project Services
World Food Programme
GTX Corp had the opportunity to introduce its Tagging, Tracking and Locating (TTL) Solutions technology to members of the UN Procurement Division and US Commercial Service, establishing a schedule of follow up conversations to be had in the coming weeks. GTX Corp's asset tracking solutions harness the interconnected technologies of the Internet of Things, incorporating machine learning and advanced monitoring analysis. The company's Personnel/Equipment Tracking System (PETS) is a non-cellular, encrypted GPS technology platform used by the US Military to track human and other assets, providing ground situational awareness and real-time surveillance of all personnel and equipment traveling within a designated area.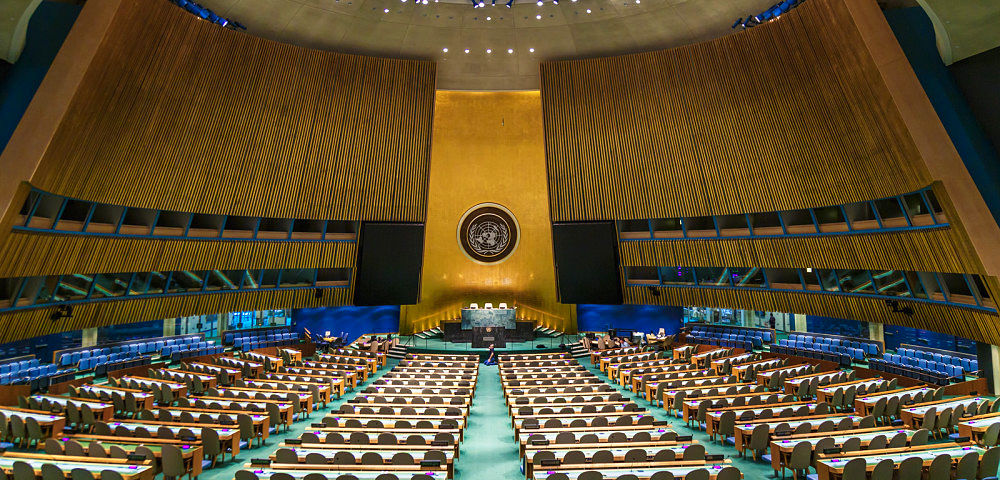 Image via John Gillespie/Flickr CC
Operational Improvements and New Milestones Achieved in Q1

GTX Corp is coming off a productive first quarter of 2018, achieving substantial growth across all major operating metrics over the comparable 2017 period, including revenues, gross profit and gross margin.
Product revenues increased 181% to $196,897
Total revenues increased 76% to $251,062
Gross profit increased 133% to $177,646
Gross margin increased 30% to 71%
Operating loss decreased 46% to $152,272
Moreover, GTX Corp achieved numerous business milestones that signify increasing awareness and adoption of its products and technology.
Completed delivery of the company's first large scale military contract with the Department of the Air Force, to supply Edwards Air Force Base (AFB) in southern California with the PETS tracking system. Edwards AFB will be the first military base to deploy this new GPS system.
Expanded collaboration agreement with Veristride, which specializes in wearable solutions to analyze gait movement using custom sensors at the foot and biomechanical analytics to provide feedback on how people walk, run and move. GTX Corp will begin manufacturing and piloting the new Biostride biometric insoles in Q2 2018. The collaboration aims to have a major impact in fall risk detection and prevention, medication reaction, undetected stroke and early prediction of dementia.
Received prototypes of The SmartSole lite, which are being developed for kids, lower disposable income markets and for general population use. Field testing has begun, GTX Corp has preorders already and the first production order is expected to be delivered in Q2 2018.
Issued patent number 9,910,862 for a novel system and method for processing location data. This additional patent is a strong addition to the GTX Corp intellectual property portfolio as it applies to server side processes connecting all three aspects of the Company's business – device, communication and backend server.
Eligible for medical reimbursement in 11 States
Received significant publicity:

The GPS SmartSole was featured on Keeping Up with the Kardashians.
The GPS SmartSole won 2nd place in the United Kingdom's 2018 Tomorrow's Care Awards
Amazon began to carry the GPS SmartSole
GTX Corp presented at the 2018 Consumer Electronics Show (CES) in Las Vegas
The Company was a Silver Sponsor at the Super Bowl LII Big Game Experience.
GTX Corp has made significant operational and business progress through the first part of 2018, and the milestones achieved clearly point to the growth in awareness of the company, the functionality of its tracking products and the value of the underlying GPS wearable technology. Additionally, the company is well positioned to benefit from the increasing national and legislative awareness of the benefits of the tracking technology for patients in need and their caregivers.
Commenting on Kevin and Avonte's Law, Bertagna stated, "We have been following this bill since 2014 and are very pleased to see it passed into law and appropriated in the recently approved federal budget. We sincerely thank all the members of Congress who worked tirelessly to help move this forward. This law speaks to the heart of our mission statement of providing wearable GPS tracking solutions and wander assistive technology for those prone to wandering due to Alzheimer's or autism."
---
In the interest of full disclosure, we call the reader's attention to the fact that Equities.com, Inc. is compensated by the companies profiled in the Spotlight Companies section. The purpose of these profiles is to provide awareness of these companies to investors in the micro, small-cap and growth equity community and should not in any way be considered as a recommendation to buy, sell or hold these securities. Equities.com is not a registered broker dealer, investment advisor, financial analyst, investment banker or other investment professional. We are a publisher of original and third party news and information. All profiles are based on information that is available to the public. The information contained herein should not be considered to be complete and is not guaranteed by Equities.com to be free from misstatement or errors. The views expressed are our own and not intended to be the basis for any investment decision. Readers are reminded to do their own due diligence when researching any companies mentioned on this website. Always bear in mind that investing in early-stage companies is risky and you are encouraged to only invest an amount that you can afford to lose completely without any change in your lifestyle. Equities has been compensated with cash, common shares and/or warrants for market awareness services provided.