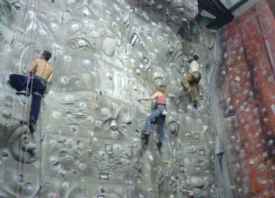 While the S&P 500 managed to notch yet another new all-time high, investors remain uneasy about the market's recent volatility. In our latest interview with Toni Turner of TrendStar Trading Group, we discuss key levels to watch and her thoughts on momentum opportunities.
EQ: The S&P 500 just closed another all-time high, but has been to be trading into a narrow range for a while here. What key levels of support and resistance are you watching to gauge the direction?
Turner: We know that the S&P 500 touched 2125 on April 7, and made an all-time closing high of 2117.39 on March 2. It's been trading in a range now from March to the present. I'm using 2120 for overhead resistance, and 2040 for the support low.
We also have interim support at 2070. So we're, just as we have been, the S&P 500 move between 2040 and 2120 for what seems like forever now. If it breaks out, then we know that potentially the low-interest rate environment will stay intact. If it heads lower, it may do so on "sell in May and go away," or on other events. Now, though, it's just a waiting game to see if it can break out and continue the uptrend it's enjoyed since 2009.
EQ: You've been eyeing the small caps through iShares Russell 2000 (IWM) . Are we starting to see this group starting to show some softness again?
Turner: Absolutely, at least in the short term The IWM consists of small caps and small-caps are sensitive to interest rates. The IWM made a high on April 15 at $127.13. Since then, it's fallen to around $120 on May 1. It's trying to push back up right now, but it's definitely off of its highs. Many times, we can use the IWM as a leading indicator for the broader market. The ETF has rallied from $120 in the past couple of weeks and returned to around $124. If it can climb to $127, that will be a plus for the overall market.
On the other hand, if it falls below support at $120, then I think that the broader market will probably be pressured as well.
EQ: We've seen oil bounce pretty strongly from the March lows. Is this trade done or are there more legs to this move?
Turner: It may have to come back in from here technically. But that all depends on so many different dynamics. I could see oil pulling back here potentially to somewhere between $55 and $57. Right now, it's trading just below $60. So it does have technical support, but if it moves below those levels then maybe it has to retest a bigger portion of this move up from its March lows of $46.
EQ: We've seen some big pullbacks in a number of high-flying industry groups and sectors. Are there any that stand out to you?
Turner: Well, if I could read the future, then I'd be on my yacht in the Mediterranean right now. Since I can't, I'm currently advising that we maintain stops on our momentum stocks. If we have over 20% profit, we may even consider slicing off some profits. The Dow, S&P 500 and the Nasdaq Composite are trading at or near their highs. If they climb over those highs and extend this uptrend to make more new highs, then that's great and the growth stocks and momentum stocks are the place to be.
If, however, for whatever reason, the S&P 500 and the Nasdaq begin to pull back here, and we start to see maybe a 5% retracement, or more, we need to remember that momentum stocks fall from one-and-a-half times to two times faster than value stocks and other more conservative equities. For that reason, I am not buying these momentum stocks like the social media and internet stocks right now because we're just too close to the top. If the market does roll over, I just don't want to take that kind of chance. Lost money is harder to make up than lost opportunity.
So right now, I'm actually being very conservative and am actually looking at funds such as the PowerShares DB Agricultural Fund (DBA) , which may be best traded in a tax-advantage fund like an IRA for easier IRS reporting. Agriculture commodities have been beaten down for quite a stretch of time, and I'm keeping an eye on the DBA to see if it has potential to get going here. I'm more interested those kinds of vehicles than I currently am in growth stocks. With that said, if the S&P 500 breaks out of its range and our bull market continues, then I'll reconsider growth stocks in a hurry.
DISCLOSURE: The views and opinions expressed in this article are those of the authors, and do not represent the views of equities.com. Readers should not consider statements made by the author as formal recommendations and should consult their financial advisor before making any investment decisions. To read our full disclosure, please go to: http://www.equities.com/disclaimer