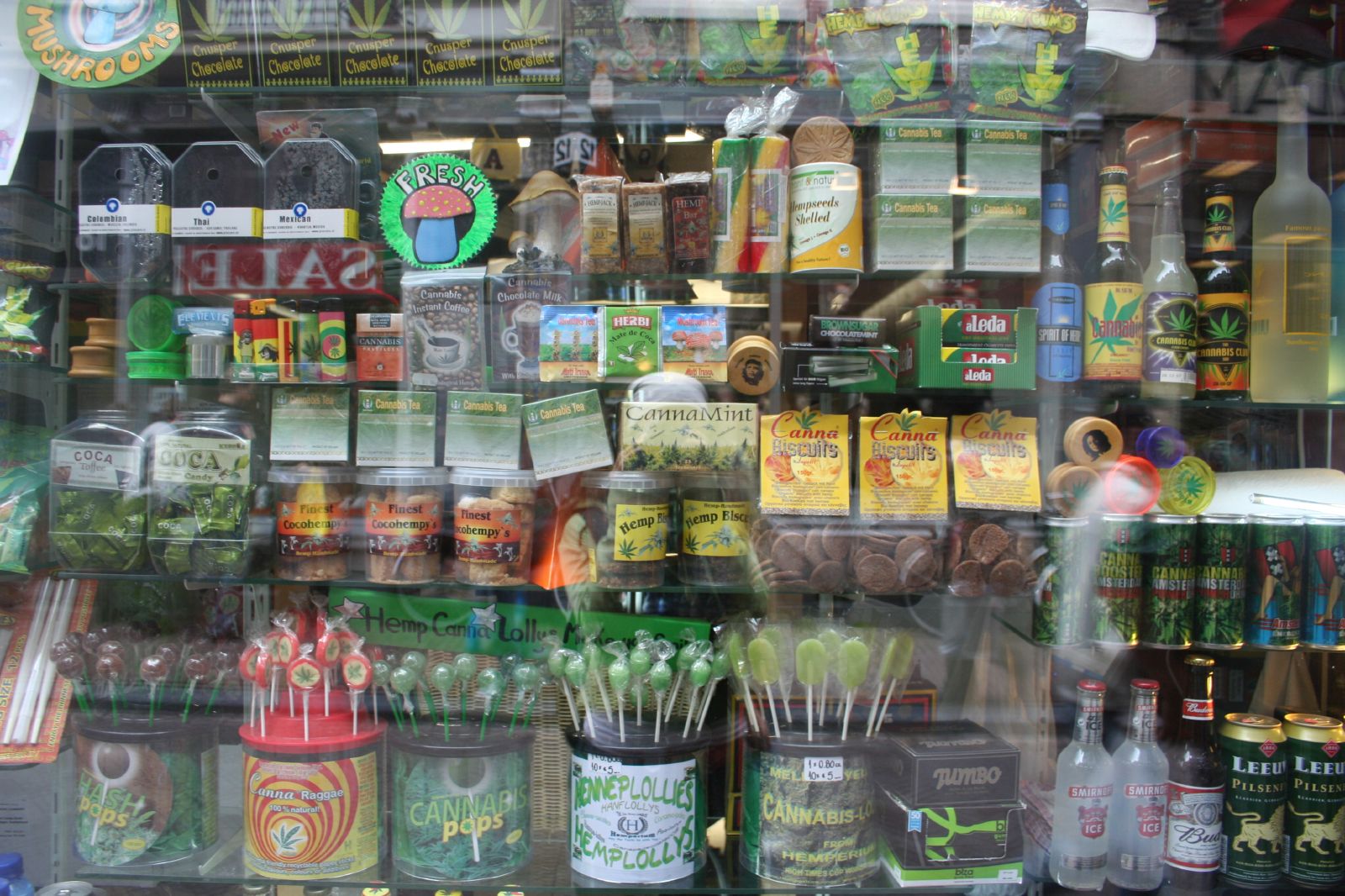 Historically speaking, generations of magic brownies and jerry-rigged bongs aside, there has been relatively little thought or innovation in the area of consuming cannabis. Almost as long as marijuana has been consumed in North America, simply smoking the flower has been de rigueur.
However, we're currently living through the emergence of a new era. In the last decade, driven by the advancing tide of legalization and new trends in consumer culture, the basics of consuming cannabis have started to see a reexamination that has led to tremendous innovation and change. That, in turn, has given rise to an entire sector of the cannabis industry that, as the business shifts into a legal industry, stands to play an even greater role in the public's relationship with marijuana: infused products and extracts.
At its core, this rapid growth, all coming very early in the development of this sector, is a sign of something bigger. The changes coming to the cannabis industry with legalization go a lot deeper than previously thought. It's not just about taking the industry as it has long existed and shifting it from an illicit trade to a legal one. It's also about the way that the cannabis industry will be able to adopt the standards and practices of our broader consumer culture, evolving along with demand to better serve its customers and to invest in and implement the latest innovations and technology to meet that demand.
Cannabis Culture Moving out of the Shadows
It wouldn't be accurate to say that marijuana has completely lacked a consumer culture. However, it was a culture that was pressed to the outer edges by legal prohibition. Most notably, there was very little incentive to invest in developing new and innovative ways to help people consume cannabis. Given the natural limitations placed on the potential market, any product or device would have difficulty making back any significant sum expended on research and development.
However, beginning with the legalization of cannabis for medical users, and rapidly accelerating with the legalization of recreational use in four U.S. states and the District of Columbia, that has fundamentally changed. Now, innovative technologies and new consumer-facing products have a clear and defined market - one that's poised to potentially expand rapidly as early as next year, with more than a dozen states appearing poised to put legalization measures on the ballot.
The result is a long overlooked sector rapidly expanding to meet an unmet need in the market. Infused products and extracts not only have the potential to grow exponentially by simply expanding current practices to meet the market, but also the potential to greatly expand their potential footprint through branding and further leaps forward in technology.
The One Real Cannabis-related Health Issue
While the vast majority of health claims about the dangers of consuming cannabis have been greatly exaggerated or outright lied about over the years, the inhalation of smoke is one area where cannabis can be a health issue. Regardless of its source, smoke inhalation can have consequences over the long term. And even for those people whose use is intermittent enough that serious health consequences are unlikely, the act of smoking can frequently be unpleasant, particularly for people without experience smoking. In many cases, any enjoyment of cannabis is inherently limited by this means of consumption.
Yet, cannabis sales in tourist-heavy areas of Colorado are actually being led by infused products and extracts - a sign of just how much potential exists in taking smoking out of the equation. And this isn't just edibles, though the market potential there is outstanding, it extends into a wide variety of methods and technologies that help completely change the consumption side of the business.
Vaping and the Market Beyond
The growth of e-cigarettes, in many ways, is a sign of where all smoking may be headed. While the potential health consequences are still being understood, even the biggest opponents of vaping would have to admit that it represents a clear improvement over the traditional cigarette.
However, the inclusion of marijuana vaping products makes for a potentially huge market for vaping companies. The legal cannabis market has boomed 74 percent over the past year to $2.7 billion in 2014, with California — where only medicinal cannabis is legal — accounting for nearly half that. If cannabis were legalized in California next year — at least one legalization measure is expected to be on the ballot — it is projected the entire industry could rapidly double in size.
According to Cy Scott, co-founder of Leafly, the Yelp of the Cannabis Industry, 33% of Leafly's reviewers now vaporize their cannabis rather than smoke it as users believe there are lower risks. Moreover, vaporizers, which can be as small as a ball point pen, also provide medical marijuana users with more privacy, since the vapor released by the heating device is nearly odorless.
Not only has "vaping" becoming more popular as an alternative to smoking, but in some states such as Minnesota, where the law does not allow medical marijuana to be smoked, vaporizing is making its way into medical marijuana laws as the preferred way for consuming the medicinal drug.
Just as electronic vapor devices have transformed the business and national debate over tobacco smoking, vaping technology is bringing major change to cannabis culture and business — even altering the way cannabis is packaged and sold in states where it is legal for medical or recreational purposes.
However, vaping is still a form of inhalation. When you start to branch out into different methods of consumption, the opportunities are even stronger. Oils and extracts are quickly growing in popularity despite being a very new slice of the market.
Additionally, marijuana consumables are making major inroads into the nutraceutical market. The human body's endocannabinoid system is only just beginning to be understood, and the potential ways consumption of different strains of marijuana can affect bodily functions, mood, and even stress reaction are reshaping the way many view the drug. Developing pills and oils with an eye towards the nutraceutical market is an entirely new avenue for the cannabis industry, and one with a lot of growth potential. It's also a process where, by marketing them as nutritional supplements rather than medical treatments, companies can avoid submitting to the rigorous standards of the FDA approval process that accompanies a prescription drug.
Finally, the edible market itself is showing the potential to market itself in ways previously unexplored. There are a number of notable efforts to dramatically improve the quality of edible products. In many cases, this takes the form of simply creating consistency in dosing so that consumers can know what to expect and have predictable experiences. However, there's also efforts to combine this with efforts to seriously enhance the experience of actually eating a cannabis product. High-end chefs and chocolatiers are starting to develop edibles that are combining a pleasant cannabis experience with a wonderful culinary product.
Cannabis Marketing is Still in its Infancy
Beyond simply expanding the potential types of products and snapping up previously unavailable consumers in the process, infused products and extracts come with the enormous potential to revolutionize the approach to cannabis marketing.
On some level, the mere idea of "cannabis marketing" is itself revolutionary, as, during complete legal prohibition, "marketing" in the traditional sense was exactly what you least want to do. However, with the system beginning to selectively open doors for legal sales, that has changed. Particularly in the aftermath of Washington and Colorado beginning to allow commercial sales, branding is allowing an approach to selling marijuana that's entirely new. This has combined with the availability of these new products to create a heady new atmosphere.
The raft of celebrity endorsements, including Snoop Dogg, Willie Nelson, Melissa Ethridge, and the estate of Bob Marley, that followed Colorado's move has been proof of this. Throw in the capacity for these endorsements to be paired with innovative consumption application and the potential is tremendous. The chance to consume marijuana without smoking it, with knowledge of potential health benefits, and all from a product carrying the approval of a recognizable and trusted public figure could mean that the shift to a legal industry could carry with it the rapid expansion into whole new markets that were previously unavailable.
Growth in the Infused Products Sector
It's a revolution that's already under way. In Colorado, cannabis purchases by out-of-state visitors account for an estimated 44% of all retail sales in the Denver area and about 90% in mountain resorts. Furthermore the decline in Cannabis flower prices have had an inverse effect on margins for the sector, positioning it as one of the highest margin sectors in the legal cannabis industry.
The lack of traditional sources of financing, coupled with the absence of efficient supply chain networks and streamlined marketing channels, create significant opportunities for companies to establish leadership positions in the rapidly-growing marijuana edibles industry. As a result, infused products and extracts companies will begin focus on developing, acquiring, and designing products, specifically with a brand-focus in the marijuana-infused edible products and oil extracts sectors for medical and adult recreational use. These companies can begin to build a portfolio of differentiated brands that target high-value demographics and which have the potential to become recognized nationally.
Several edibles and infused products companies are already aggressively expanding into multiple states as they seek to develop national cannabis brands. Infused products (chocolates, sodas, elixirs) can be created on-site and do not require intra-state shipping, avoiding the hurdles that prevent dispensaries from being largely unable to expand nationally.
Edibles and infused products companies are using two main strategies to tap multiple markets: sign licensing agreements with local manufacturers, or – depending on state laws – partner with a local cannabis business to make, sell and distribute their products. With so much room for improvement and innovation, opportunities abound. As such, the different means and methods by which these companies are remaking the way people consume cannabis can vary widely.
Many Strong Players in Growing Sector
There are myriad different companies operating in the infused products and extracts sector. Here are just a few of the strong entrants.
Golden Leaf Holdings Ltd. (CSE: GLH)
Market cap: $58,162,549
Golden Leaf Holdings is one of the largest cannabis oil and solution providers in North America. It is a leading cannabis products company in Oregon built around recognized brands providing medical users with a superior value and experience.
Golden Leaf leverages a strong management team and advanced research techniques, including R&D with its Israeli subsidiary, Green Point Sciences, to complement its expertise in growing, extracting, refining, and selling cannabis oil.
As an industry leader committed to transparency and controls, Golden Leaf Holdings is dedicated to partnering with industries, communities, and regulators.
Golden Leaf's primary brand is GoldenXTRX. GoldenXTRX crafts premium CO2 extracted cannabis oil products that deliver the ultimate in form, flavor, and function. While paying homage to its medical legacy, GoldenXTRX re-imagines the modern cannabis experience with its commitment to exceptionally crafted oils and innovative delivery systems. From smokeless, portable vape pens to artisanal edibles, GoldenXTRX provides medical patients with the highest quality and most enjoyable user experience.
Lexaria Corp. (OTCQB: LXRP)
Market cap: $7,790,832
Lexaria is a food sciences company focused on the delivery of hemp oil compounds procured from legal, agricultural hemp seed oil, through gourmet foods products based upon its proprietary infusion technologies. Lexaria Corp. is active in three market segments.
Lexaria produces and sells edible consumer products infused with CBD that are available for sale in all 50 states. Though its subsidiary, Lexaria launched the ViPova™ brand with a hemp oil-infused black tea. Through its LexariaEnergy™ brand, the company is about to launch the LexariaEnergy Bar, a hemp oil-infused protein bar.
Lexaria owns two patents pending for the infusion of hemp oil within lipids. Lexaria theorizes that hemp oil delivered within lipids may have greater bioavailability to the human body. Preliminary studies have supported these claims.
Earth Science Tech, Inc. (OTCQB: ETST)
Market cap: $17,190,913
Earth Science Tech is focused on researching and developing innovative hemp extracts and making them accessible worldwide. ETST plans to be a supplier of high quality hemp oil enriched with high-grade CBD. ETST's primary goal is to advance different high quality hemp extracts with a broad profile of cannabinoids and additional natural molecules found in industrial hemp and to identify their distinct properties.
ETST also provides a number of marketing services to suit its customers' marketing budget. ETST's services include direct marketing, search engine optimization, public relations, email marketing, social media marketing, and development of referral programs.
ETST operates through two wholly owned subsidiaries which provide products, marketing, and distribution. As of December 2014, Nutrition Empire was opened as a brick and mortar retail store that provides health, wellness, sports nutrition, and dietary supplement products at competitive prices. In March 2015, ETST created Earth Science Tech Vapor One, Inc., a license and distribution company allowing ETST entry in the maturing marketplace of the vaping industry. The licensing relationship gives ETST the mobility to capture the emerging market offering its CBD oil to its retail partners as demand emerges.
CannaVest Corp. (OTQCB: CANV)
Market cap: $8,626,489
CannaVest develops, produces, markets, and sells end consumer products to the nutraceutical industry containing the hemp plant extract CBD, and reselling to third parties raw product acquired by CannaVest pursuant to its supply relationships in Europe. CannaVest sells to numerous consumer markets including the nutraceutical, beauty care, pet care, and functional food sectors. CannaVest seeks to take advantage of an emerging worldwide trend to re-energize the production of industrial hemp and to foster its many uses for consumers.
Through innovative and responsible application of science, CannaVest seeks to enhance the prosperity and well-being of its customers, employees, communities, and shareholders. CannaVest is committed to pioneering the hemp revolution as the world's leading producer of quality hemp-derived CBD products.
Dixie Elixirs & Edibles
Private Company
Dixie Elixirs & Edibles is one of the largest cannabis infused products manufacturers in the United States. Based out of Colorado, Dixie has established itself as a well-known, high quality producer of various types of infused products including, but not limited to, drinks, mints, chocolates, capsules, and topicals. All of Dixie's products use CO2-extracted cannabis oils that have been triple tested at laboratories in order to verify potency, encourage consistency, and avoid contamination.
Because Dixie Elixirs & Edibles cannot expand outside of Colorado due to federal interstate commerce laws prohibiting the sale of cannabis across state lines, Dixie created Dixie Brands, a licensing company that brings the Dixie name and know-how to markets nationally. Dixie Brands manages Dixie Elixir's intellectual property regarding the manufacture and distribution of infused products bearing the Dixie name in various states will legal cannabis markets.
Cannabis Consumables Still Facing Strong Headwinds
There are, of course, still a number of significant barriers to this industry reaching its full potential. Like any company in the cannabis industry, the fact that marijuana remains a Schedule I controlled substance can be a major hurdle. For companies producing products like vaping pens or other multi-use products that exist in the ancillary space, it's limited to simply lacking the sort of predictability about market size, and the regulatory atmosphere that would be preferable. However, for companies that actually handle the plant, like edibles companies, it's much more serious, creating barriers to the use of necessary considerations like traditional banking.
However, the uncertain legal status also creates a number of issues in the branding side of things as well. For starters, it's impossible to launch the sort of national brands that would reach the ideal level of saturation given that even the sunniest predictions by legalization advocates would have at least half of the country still living in a jurisdiction where recreational use is illegal.
Issues surrounding packaging are very real as well, particularly with edible products. Colorful or creative packaging of edible products creates the concern that they may appeal to children, and potentially lead to consumption by people who are underage. Add to this the existing problem of consistency in dosing among edibles and it's clear that more needs to be done to maximize the potential these products have to be a safe and reliable product.
These issues also serve to limit the availability of invested capital, as well. The sort of investors willing to put forward serious sums of money to fund the creation of new products may not want to do so when the size and legality of the market remains unclear. With such uncertainty surrounding the regulatory atmosphere into which any new product is entering, an extremely healthy appetite for risk is a necessity before anyone should be ready to jump in.
Hurdles to Sector Growth Appear to Have Limited Future
However, what makes this sector, and the cannabis industry as a whole, so intriguing is how addressable each of these headwinds is. While there really isn't any certainty about future changes in the legal atmosphere, the horizon is looking increasingly promising. Legalization of recreational use may be a while in coming, but to those watching the issue closely, it also seems inevitable.
With wholesale legalization in the United States and Canada, a number of these barriers would start to melt away, allowing businesses that are long accustomed to fighting against difficult circumstances the opportunity to throw off long-standing issues and finally have room to run.
If the cannabis industry is finally allowed to operate like any other business, the infused products and extracts sector would be one area with some of the biggest potential. For a product long hampered by a negative public perception built on stigma and misinformation, the ability to remold its image through smart branding of a myriad new types of products could be revolutionary.

You can read more from our special program The Future of Cannabis here. To find out why Equities.com and Viridian Capital Advisors launched this program, be sure to read What is The Future of Cannabis?? This program was made possible by the support of our sponsors.Click here for a full list of our sponsors.
DISCLOSURE: The views and opinions expressed in this article are those of the authors, and do not represent the views of equities.com. Readers should not consider statements made by the author as formal recommendations and should consult their financial advisor before making any investment decisions. To read our full disclosure, please go to: http://www.equities.com/disclaimer