By Dmitriy Gurkovskiy, Chief Analyst at RoboForex
The USD has recovered perfectly against the European common currency, with the investors easily overcoming the Fed meeting stress.
The Fed was very dovish in its most recent meeting and issued a few hints on not hiking the rates in the coming months. Some are attributing this to the "White House effect," as Trump previously said he didn't need a strong dollar, but former Fed Chair Janet Yellen has said definitively that "Trump's comments demonstrate a 'lack of understanding' about the Fed."
No hikes are actually expected before 2020. The Fed said this is to help the businesses. Besides, the US central bank is going to buy out less cash liquidity in May, which means the security limits will drop and stop keeping the cash market under pressure.
There's no wonder the dollar was very much weakened, but nevertheless it recovered in just a couple of days, as investors are likely to believe the Eurozone is doing even worse.
On H4, the EURUSD broke out the midterm descending channel resistance last week due to the Fed comments. Now it looks like the market priced in too much, and the quotes got back to the previous channel. This may be an ascending trend signal, too, though, and if the price succeeds in breaking out the resistance at 1.1340 once more, it may then reach the projected resistance at 1.1550. This is now confirmed by the MACD.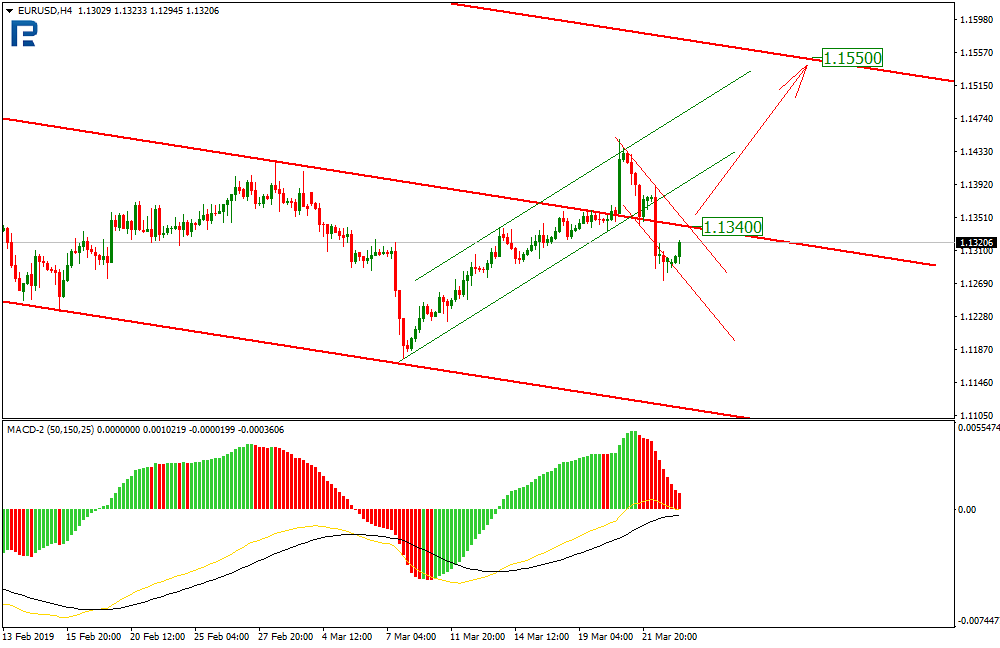 The H1 chart shows the descending trend in detail, with a support breakout attempt after a local pullback. The correction is headed towards the resistance at 1.1340; once it gets tested, a new downward move is expected, which is signaled by the MACD.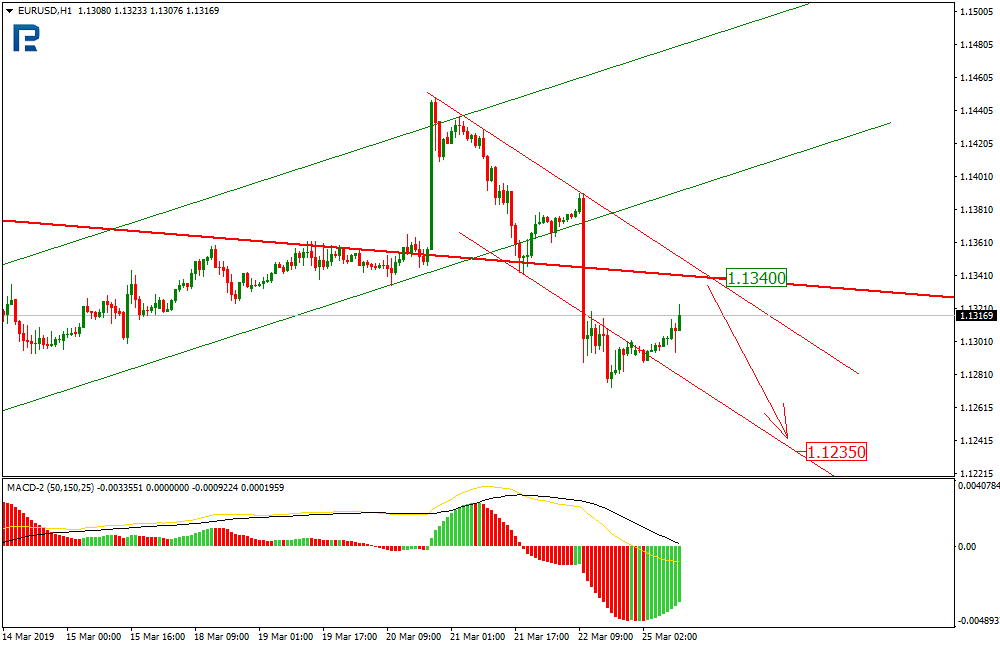 Disclaimer
Any predictions contained herein are based on the authors' particular opinion. This analysis shall not be treated as trading advice. RoboForex shall not be held liable for the results of the trades arising from relying upon trading recommendations and reviews contained herein.