​Green Growth Brands wants to be a retail CBD powerhouse
Stephen L Kanaval Follow |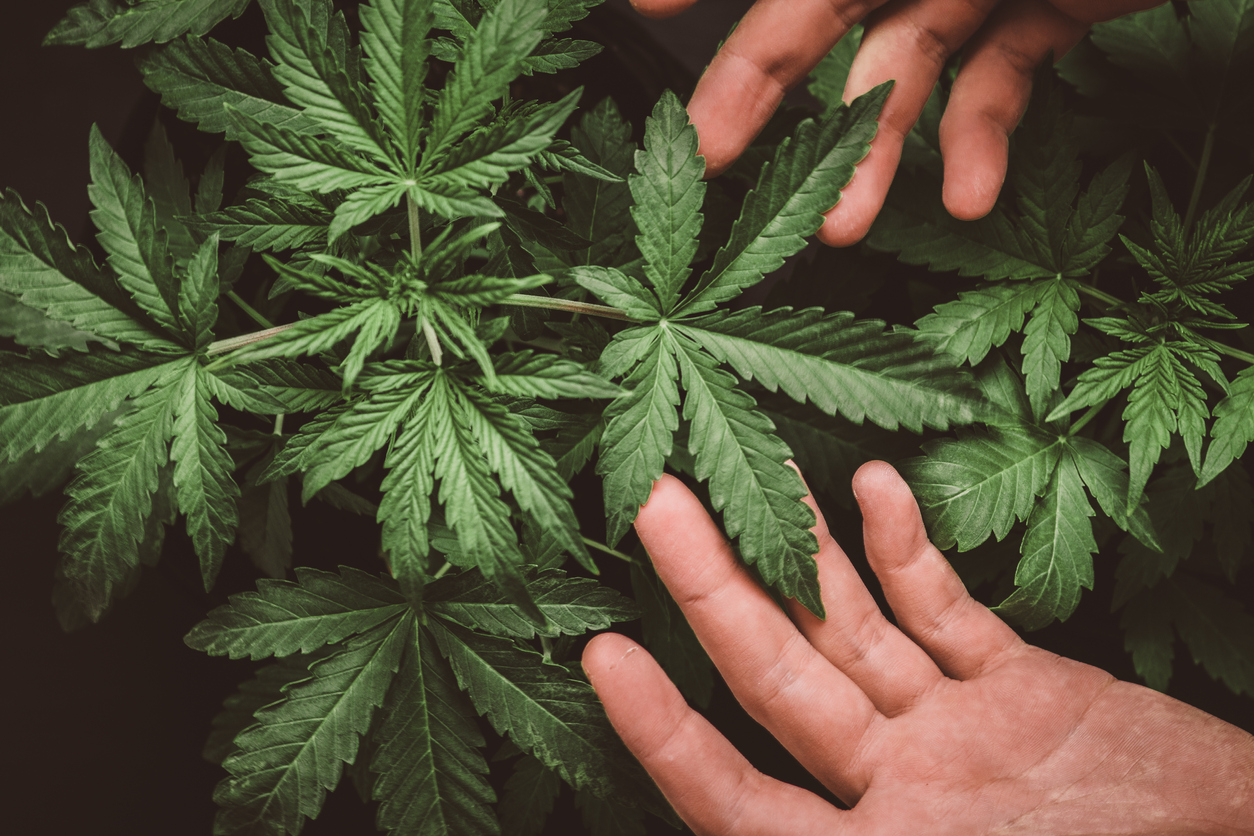 Image: iStockphoto/user: Dmitry_Tishchenko
One of the most aggressive companies in the cannabis space over the last three weeks has been Green Growth Brands GGBXF. The company has landed major retail partners for its CBD products, which could mean improved sales, but, also could introduce cannabidiol to a much younger crowd.

Abercrombie & Fitch ANF and now American Eagle Outfitters AEO will now carry Green Growth CBD products. Abercrombie will sell Seventh Sense CBD products in 160 stores across the country, and American Eagle will work with Green Growth to craft a specialty brand of CBD-infused lotions and balms available for purchase by October 2019 in more than 1,000 stores.
On top of this, Green Growth struck deal with Simon Property Group SPG, the largest mall operators in the United States, and Brookfield Properties, a shopping center operator with 70 shops at malls across the country.
Lastly, in January, Green Growth closed a deal with DSW to sell Seventh Sense products in 96 stores across the country, and the company has reported that 74.4% of the products on shelves had been sold during the trial run.
All these deals combine to a national rollout of topical CBD products with over 100 SKUs that GGBXF believes will drive its revenue growth for the remainder of the year. Currently, the company's Nevada dispensary, The +Source, which is generating $15 million in annualized revenue. However, as these partnerships take shape, Green Growth brands expects its own retails footprint to grow seeing 37 stores by 2021 with a total revenue of $438,891,925 (kiosk revenue will add an additional $120,000,000 to the company's bottom line, according to their company guidance).
It should be noted how quickly Green Growth was able to secure two deals with brand name retailers. Abercrombie and American Eagle compete over the same customers, and we may soon see other retailers in the market get a slice of the CBD pie, which a recent Cowen report said would reach $16 billion by 2025. Here is an interesting excerpt from that report:
"In our monthly proprietary consumer survey (n = ~2,500) we were surprised to see that nearly 7% of respondents in January 2019 reported using CBD as a supplement. This strong consumer interest is validated by the growing number of brands and form factors that are now available through increasingly diverse retail channels, including Amazon, Sephora and Neiman Marcus. That said, consumption of CBD on-premise will likely take longer, given regulatory uncertainty."
Aside from all this, one of Green Growth's most recent moves might be the most exciting as it gives the company an entrance into the cannabis concentrates market. Moxie Holdings was acquired for $310 million in common shares or exchangeable LP units. Access to Moxie's product line will give Green Growth a strong THC presence alongside its CBD retail operation. For its own right, Moxie has more than 250 retail dispensaries in its network and $39 million in cash.
As can be seen above, to get these deals off the ground, cost of sales went from $1.96 million to $5.45 million in Q3 for Green Growth. Furthermore, the company raised $110 million in private placements with equally unattractive terms, but shareholders will have to hope these terms can be revisited as revenues mount.
DISCLOSURE: The views and opinions expressed in this article are those of the authors, and do not necessarily represent the views of equities.com. Readers should not consider statements made by the author as formal recommendations and should consult their financial advisor before making any investment decisions. To read our full disclosure, please go to: http://www.equities.com/disclaimer.
Market Movers
Sponsored Financial Content