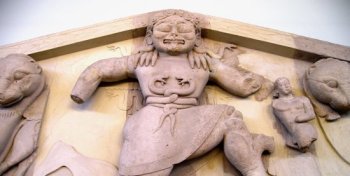 The Greek stock market measured by Athens Stock Exchange General Index (ASE) is now down over 17% for 2015, and over the last 12 months is down over 37%.

Many articles discuss the story behind the debt crisis, along with speculations on possible bailouts, long term economic implications and much more. As a commodity/futures trader, I am more focused on what this means to me and my clients. Yes, I know - that's a bit selfish,but one must be a bit selfish in the trading world in order to survive.
A majority of the public follows the Dow Jones or SP500 index for a general feel of how "our stocks are doing." I would also say that most investors trade in the field of equities. That include stocks, mutual funds and ETFs. Some of the more advanced/knowledgeable traders will use futures and commodities. If I had to use one sentence to describe futures and commodities to the average person, I would say it is like trading stocks on steroids. The reason being is the tremendous leverage built into trading commodities and futures, which intensifies both risk and opportunities.
Some traders trade long term and can hold positions for weeks, months and even years. Many others are day-traders. They will get in and out, several times a day, and when the day is over, they will be flat or carry no positions. As news unfolded about Greece over the past few months, US stocks gave up some ground short term only to bounce back. The same happened last week when China devalued it's currency.
In my opinion, the general investing public has been conditioned over the last few years to believe that when stocks drop, it is a good time to buy. This topic by itself deserves another opinion article, but in short, I call it the QE affect.
My strength is chart reading and trying to create speculative strategies based on chart indicators. To answer the underlying question of this opinion article: Yes, I do think that our stock market will see a delayed reaction to the Greek situation. It is a bit of delayed reaction, and there will probably be other factors that will contribute (China trouble? other Geo-political issues?) but looking at the weekly Dow Jones Index chart below, here is what I see:
I see lower lows. I see lower highs. Some proprietary indicators I developed and use generated a sell signal.

You can talk to an investment professional and explore the possibility of buying puts.I am speculating that over the next few weeks, we should see a correction of the Dow Jones Industrial average down to the 16100 level. What does this mean for you? Perhaps nothing, perhaps quite a bit. If you are not an active trader and using longer term strategies, then this should have very little affect on you. If on the other hand you are more of hands on investor/trader and you like the analysis I am sharing, you can do a few things to either protect yourself or take advantage of possible correction.

My opinion is to try and sell rallies, or are an option trader perhaps look to sell calls and use the premium to buy puts. If you are not familiar with the risks associated with futures trading and/or options on futures, I recommend you visit our broker assist services and get help creating a trading plan.

DISCLOSURE: The views and opinions expressed in this article are those of the authors, and do not represent the views of equities.com. Readers should not consider statements made by the author as formal recommendations and should consult their financial advisor before making any investment decisions. To read our full disclosure, please go to: http://www.equities.com/disclaimer