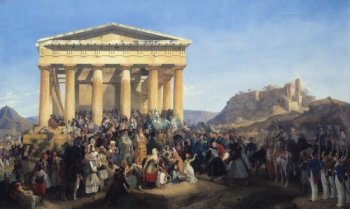 Knowing that a default is now inevitable, Greek citizens made a decision to stop paying taxes, and the result was inevitable: Greek Government Suffers Collapse in Revenue in May.
On one hand, we have an official denial: "Never believe anything until it's officially denied". On the other hand, it makes sense for Greece to allow citizens to pull cash as long as the ECB does not remove ELA. Sooner or later, either the ECB or the Greek government will impose capital controls. I suspect it will be the ECB that forces the issue.
Meanwhile, my oft-repeated message takes on increased urgency: "Get your money out of Greek banks while you still can!"
---
---
For more of Mish's insights and opinions on markets in the US and across the globe, follow this link to Mike Shedlock's blog.
DISCLOSURE: The views and opinions expressed in this article are those of the authors, and do not represent the views of equities.com. Readers should not consider statements made by the author as formal recommendations and should consult their financial advisor before making any investment decisions. To read our full disclosure, please go to: http://www.equities.com/disclaimer