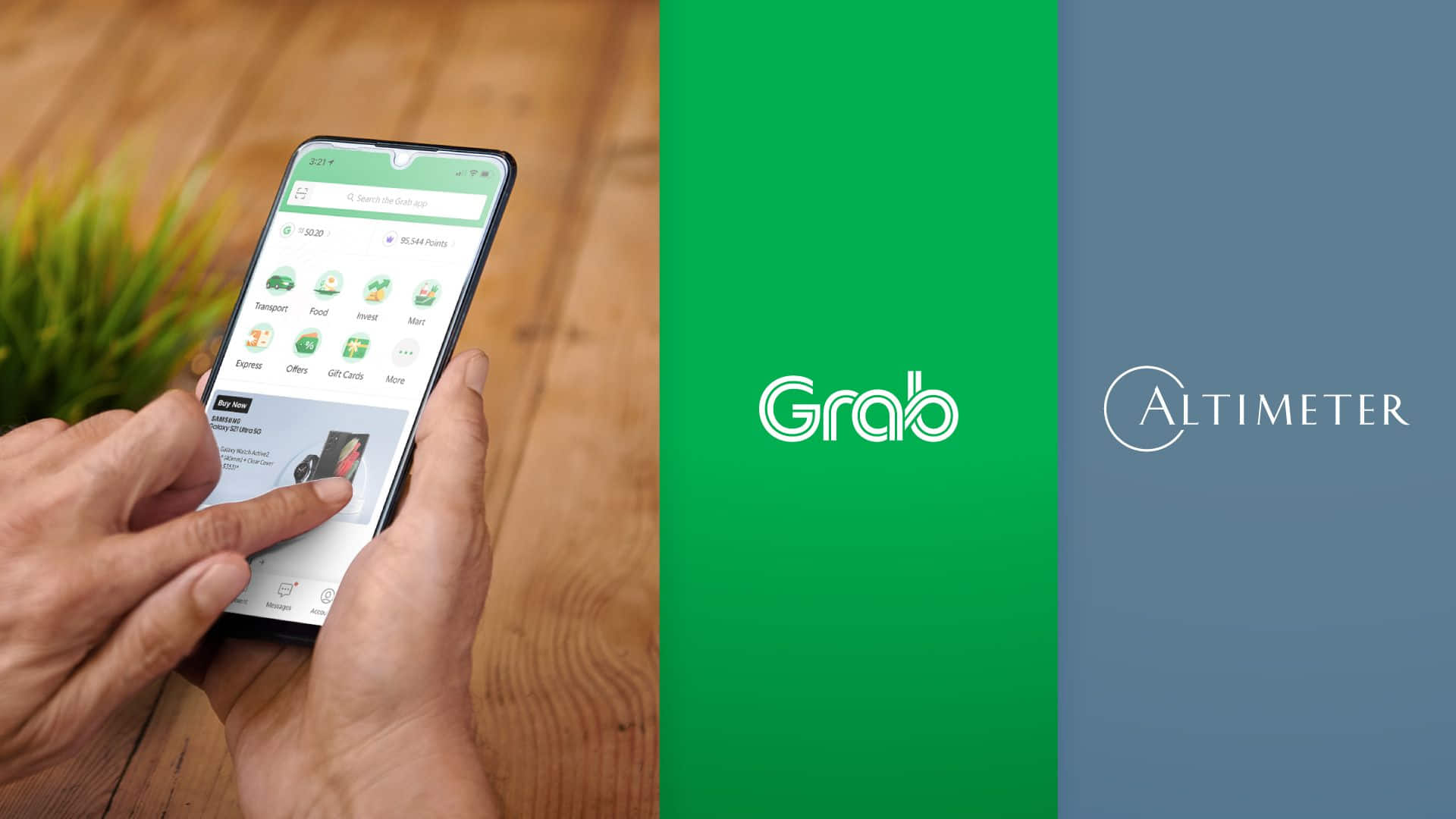 Image source: Grab Holdings
Grab Holdings, Southeast Asia's largest ride-hailing and food delivery company, plans to merge with US-based special purpose acquisition company Altimeter Growth Corporation (Nasdaq: AGC ) in a deal that would value it at nearly $40 billion.
Under the deal announced Tuesday, Grab will receive about $4.5 billion in cash proceeds, over $4 billion of which will come from institutions such as BlackRock, Counterpoint Global, T. Rowe Price and Fidelity.
The merged entity expects to be listed on The Nasdaq Stock Market under the ticker "GRAB."
After the deal's expected close in July, the combined company will be the most valuable Southeast Asian business to list shares in the US, The Associated Press noted.
It will also be the largest SPAC merger ever, more than double the current record-holder – United Wholesale Mortgage's $16 billion merger in January, according to The Associated Press.
Founded in 2012 as a ride-share company, Grab later expanded into offering other services, like grocery and takeout food deliveries, financial services and digital payments.
In 2018, Grab, which calls itself a "superapp," acquired Uber Technologies' (NYSE: UBER ) business in Southeast Asia and offers a range of on-demand services across 428 cities in eight countries. It was last valued at over $14 billion after a $1.5 billion cash investment in 2019 from SoftBank Group Corp.
The company is the region's most valuable startup, according to Bloomberg.
Brad Gerstner, Altimeter's founder and chief executive officer, described Grab as one of the world's biggest and fastest-growing companies.
"We are thrilled that Grab selected Altimeter Capital Markets as [its] partner to go public and even more excited to become sizable long-term owners in this innovative, mission driven company," he said in a statement.
Grab's co-founder, Anthony Tan, told Reuters the funds provided through the merger will be used to invest in its last-mile delivery network and boost its financial services businesses, such as mobile payments and digital banking.
In a statement Tuesday, Tan said, "It gives us immense pride to represent Southeast Asia in the global public markets. This is a milestone in our journey to open up access for everyone to benefit from the digital economy. This is even more critical as our region recovers from COVID-19. It was very challenging for us too, but it taught us immensely about the resiliency of our business."
Tan also said the decision to become a public company was spurred by strong financial performance last year despite the pandemic.
Throughout the COVID-19 pandemic, Southeast Asia saw a jump in the use of digital services, like e-commerce, food delivery and online payments, with as many as 40 million people in six countries across the region going online for the first time in 2020, according to CNBC.
Reuters reported in January that Grab's net revenue had grown 70% year over year, recovering to pre-pandemic levels with its ride-hailing business breaking even in all operating markets, including its largest, Indonesia.
_____
Source: Equities News