GTX Corp (OTCBB:GTXO), an Internet of Things (IoT) solutions provider in the personal location, wearable and wandering assistive technology business, announced today that it will be making it even easier for consumers to purchase their line of GPS tracking solutions, by offering them on Amazon.com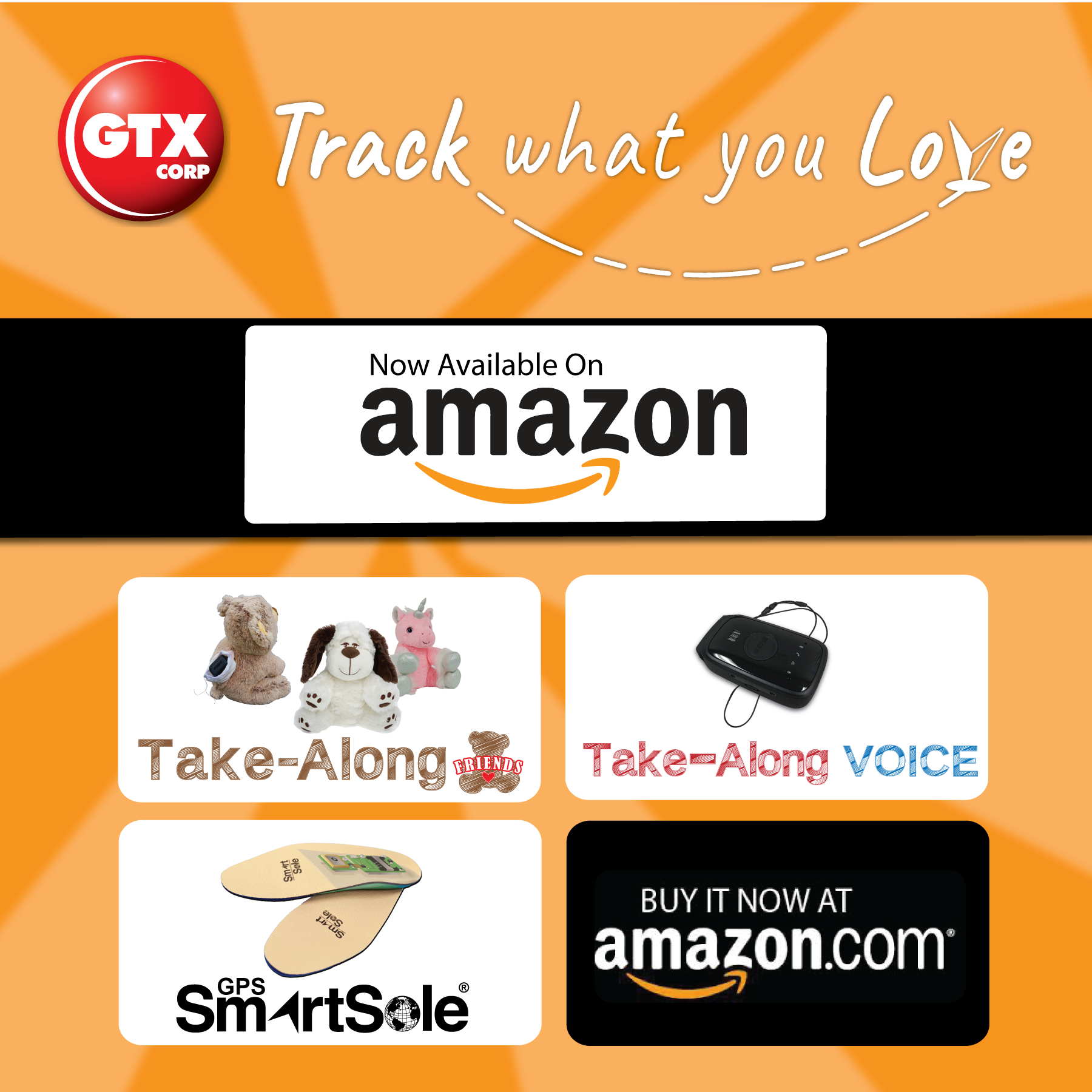 The Company is best known for their GPS Smartsole® product, which is a GPS tracker embedded in an insole, think Dr. Scholl's meets Lojack. As Bloomberg previously reported, over 45 million Americans will be caring for 117 million seniors by 2020, and even major players like retail giant Best Buy (BBY) are making significant investments to sell products and services that enable adults to remotely monitor their aging parents. This is exactly the type of wearable IoMT technology that GTX Corp specializes in. Furthermore, the Bloomberg report estimates that remote monitoring for senior care alone represents a $50 billion market.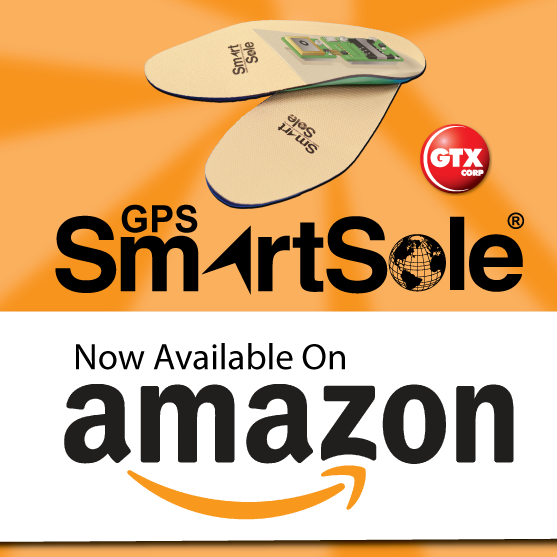 As GTX continues to expand its line of GPS wearable technology for seniors and children, the Company also recognizes that facilitating consumer sales is increasingly becoming more important, hence by selling direct to consumers through channels like Amazon will enhance the overall buying experience.
Buy Your GPS SmartSole® on Amazon Here
Amazon has completely revolutionized the shopping experience by offering free, 2-day shipping through it's Amazon Prime subscription. Customers will now be able to utilize the trendiest online shopping center to purchase GTX's innovative GPS Smartsole and the rest of their tracking and monitoring devices.
The new and improved GTX shopping experience still comes with their lower product costs and additional service plans, offering customers flexible payment options as before. GTX strives to make the customer's experience as pleasant as possible, which is why GTX is taking it's products to the #1 online retailer.
Meghan Ravada, GTX Corp Community Relations Director and ECommerce Manager, commented, "Providing purchasing options to the 300 million Amazon users and leveraging all the advantages of Amazon Prime was a natural step for GTX Corp. In keeping with our theme for 2018 'Track What You Love' we hope it is easier than ever for people to get the innovative GTX Corp GPS tracking solutions they need for their families, clients and loved ones."
GTX Corp (GTXO) is a pioneer in Smart, Mobile and Wearable GPS tracking and recovery location based solutions, supported through a proprietary IoT enterprise monitoring platform. GTX offers a complete end-to-end solution of hardware, software and connectivity. The Company develops 2 way GPS tracking technologies which seamlessly integrate with consumer products, enterprise and military applications. GTX Corp utilizes the latest in miniaturized, low power consumption GPS, Cellular and BLE technology and offers a proprietary platform that enables subscribers to track in real time the whereabouts of people or high valued assets through a complete end to end – customizable transceiver module, wireless connectivity gateway, smartphone Apps, middleware, and portal.
Headquartered in Los Angeles, California, with distributors in 14 countries and customers in over 35 countries, GTX is known for its award-winning patented GPS SmartSole®– Think Dr. Scholl's meets LoJack, the world's first invisible wearable technology device created for those at risk of wandering due to Alzheimer's, dementia, autism and traumatic brain injury. Currently there are 100 million people worldwide who are part of this at risk wandering group and that number is expected to reach 277 million by 2050. The Company doesn't just make and sell the best GPS tracking products, they deliver innovative, miniaturized, low power consumption wearable tech that provides safety, security and peace of mind at the touch of a button. We put the "Where" in Wearable Tech.
Online:www.gtxcorp.comTrack My Workforce | GTX Corpwww.gpssmartsole.com
Amazon Link: Buy Your GPS Smartsoles Here
Social media – #trackwhatyoulove #withyou #smartsole #connectedandprotected
https://www.facebook.com/gtxcorpcom
http://www.twitter.com/gtxcorp
http://www.pinterest.com/GTXCorp/
In the interest of full disclosure, we call the reader's attention to the fact that Equities.com, Inc. is compensated by the companies profiled in the Spotlight Companies section. The purpose of these profiles is to provide awareness of these companies to investors in the micro, small-cap and growth equity community and should not in any way be considered as a recommendation to buy, sell or hold these securities. Equities.com is not a registered broker dealer, investment advisor, financial analyst, investment banker or other investment professional. We are a publisher of original and third party news and information. All profiles are based on information that is available to the public. The information contained herein should not be considered to be complete and is not guaranteed by Equities.com to be free from misstatement or errors. The views expressed are our own and not intended to be the basis for any investment decision. Readers are reminded to do their own due diligence when researching any companies mentioned on this website. Always bear in mind that investing in early-stage companies is risky and you are encouraged to only invest an amount that you can afford to lose completely without any change in your lifestyle. Equities has been compensated with cash, common shares and/or warrants for market awareness services provided.