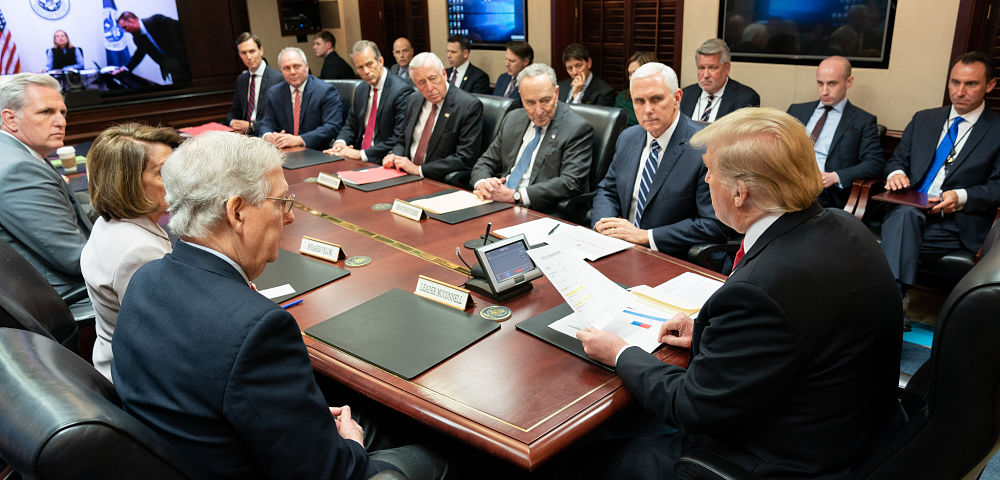 Today marks the 20th day of the government shutdown that has directly impacted about 800,000 federal employees, many of whom will reach a new level of desperation tomorrow, Jan. 11th, when their normally scheduled paychecks don't hit their accounts. The compounding effects of this shutdown grow in magnitude with each day that passes without resolution, as the critical activities of key federal agencies continue to be disrupted, directly and indirectly affecting the lives and livelihoods of potentially millions of people.
FDA and USDA
Scott Gottlieb, MD, the Commissioner of the Food and Drug Administration, said yesterday that the FDA has stopped most of its routine safety inspections of foods that are at high risk of contamination. Dr. Gottlieb tweeted that the agency was taking steps to resume some of these inspections, though success would hinge on the ability to convince about 150 of the 7,053 furloughed employees—about 41% of the total staff of 17,397, according to the Alliance for a Stronger FDA—to return to work without getting paid.
Some of the FDA's work is paid for by user fees rather than federal appropriations, so in theory, work such as drug approvals and tobacco regulation should continue to the extent of those fees' coverage. Dr. Gottlieb warned last week, however, that the FDA can't collect any fees for the current fiscal year during the shutdown, and that it only has "about one month of funding left" for new drug review.
There's no question of whether it's business as usual at FDA. It's not business as usual, and we are not doing all the things we would do under normal circumstances. There are important things we are not doing.

– Scott Gottlieb, MD, Commissioner, FDA, in an interview with NBC News.
While the FDA covers most of the country's food supply, the Food Safety and Inspection Service, a division of the US Department of Agriculture, is responsible for inspecting meat, poultry and egg products. According to the USDA, these inspectors are still working but are doing so without pay, but how much longer can that be effectively maintained?
We are concerned about the strain on employees and morale. We don't want the person inspecting our meat for disease and feces to be distracted by not being able to pay their bills. It is also very hard to get qualified people to work in a slaughterhouse, and many inspectors have advanced food safety or veterinary degrees and could get better-paying jobs elsewhere but choose to work for the government because of the sense of mission and stability. This shutdown could have long-term impacts on our workforce.

– Sarah Sorscher, Deputy Director of Regulatory Affairs, Center for Science in the Public InterestCenter for Science in the Public Interest
SEC
According to the "Operations Plan Under a Lapse in Appropriations and Government Shutdown" that the US Securities and Exchange Commission posted to its website on Dec. 21st, the SEC will only retain about 285 out of its 4,436 employees during the shutdown.
The Commission will have only
an extremely limited number of staff members available to respond to emergency
situations involving the safety of human life or the protection of property, including
law enforcement.

Among the critical activities at the SEC that have been discontinued during this shutdown are:
Enforcement litigation and investigations
Reviews of filings and registrations by companies seeking to raise capital and grow
Rulemaking
We've seen the delays in regulatory review firsthand. Earlier this week, we discussed Dyadic International DYAI in this space, a biotechnology company whose first Form 10 filing will have to be resubmitted—and potential ambitions to uplist to Nasdaq delayed—because the SEC was unable to review the filing in a timely manner.
Studies have shown that 92% of job growth occurs after a company's IPO. How many companies' filings and registrations statements are sitting in a pile? How many employees are affected by the delay in funding? How many companies are unable to recruit and hire new employees while this shutdown stalls their initial public offering plans indefinitely?
There is, as yet, an undefinable human cost to the lack of food safety inspections and the critical drug reviews that won't happen because of the ongoing shutdown. Sadly, each day of this impasse brings us closer to real dangers that will be measured in human lives. The next romaine lettuce contamination won't be contained as effectively as the last one was, and people will die. Perhaps then, this administration will finally act as if there are adults in the room.
Please email us at [email protected] to see our Case Studies and Testimonials.

Please click here for information on our equity trading platform.

Please click here to receive our free daily newsletter.