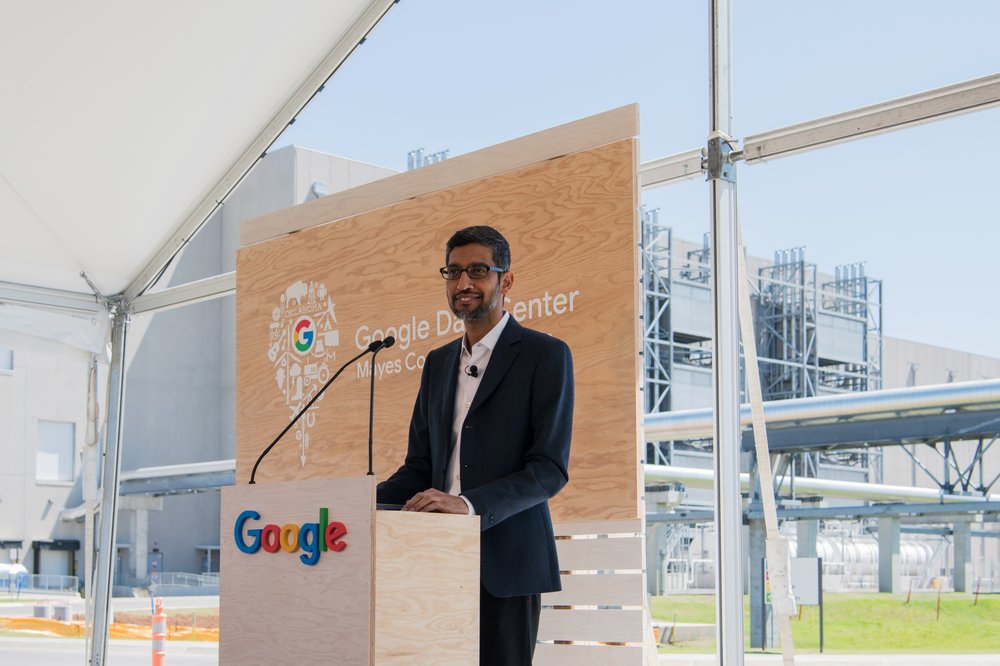 Image: Sundar Pichai, CEO of Alphabet and Google, at data center expansion event, Mayes County, Oklahoma, 2019. Source: Google
In a blog post Wednesday, Sundar Pichai, CEO of Alphabet and Google, said that Google will invest over $10 billion in offices and data centers across the United States in 2020.
The new investments will focus on 11 states: Colorado, Georgia, Massachusetts, Nebraska, New York, Oklahoma, Ohio, Pennsylvania, Texas, Washington and California.
Here are Google's planned investments this year by region:
Mr. Pichai cited a data center in Pryor, a town in Mayes County, Oklahoma, that received a $600 million investment from Google last year, the company's fourth expansion there since 2007.
It felt like the whole community came out to welcome us, from small business owners to teachers to Google employees. Pryor Mayor Larry Lees told the crowd that Google's investments have helped provide local schools with the resources they need—including the latest textbooks and STEM courses—to offer a world-class education. He talked about the small businesses we have helped train and the mentorship Googlers have provided to Pryor's students.

These investments will create thousands of jobs—including roles within Google, construction jobs in data centers and renewable energy facilities, and opportunities in local businesses in surrounding towns and communities.

– Sundar Pichai.
In 2019, Google invested $13 billion in communities from South Carolina to Nevada. Combined with other R&D investments, Alphabet was the largest investor in the US last year, according to a report from the Progressive Policy Institute.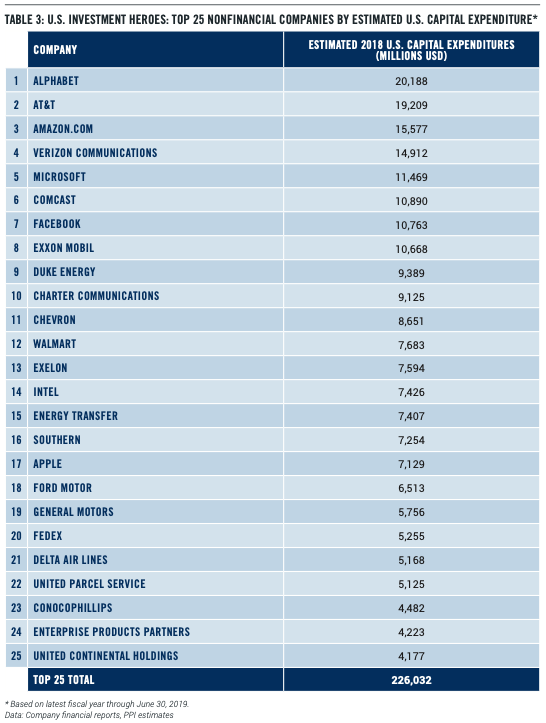 Source: Progressive Policy Institute
_____
Source: Equities News