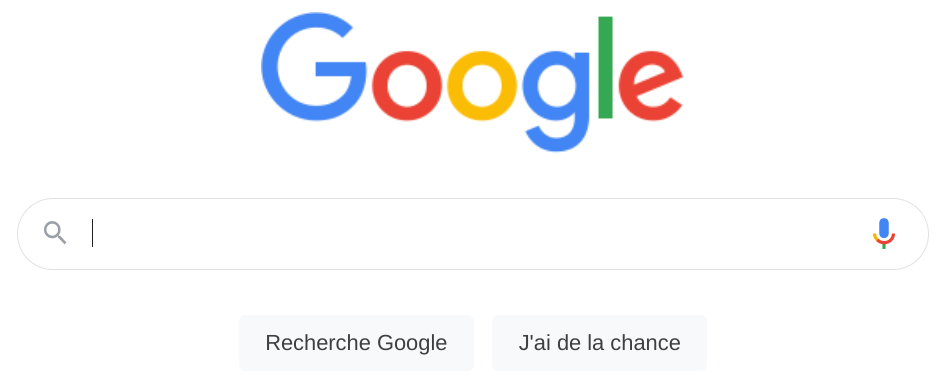 Image: Screenshot, Jan. 21, 2020. Source: google.fr
Google has come to an agreement with a group of French publishers on a copyright framework that guides how the tech giant will pay for online content.
On Thursday, Google and APIG, which represents French news media, said in a joint statement they agreed on how publications should be compensated for distribution of content on Google platforms.
Under the agreement, payments will be based on criteria such as daily volume of publications, monthly internet traffic and "contribution to political and general information." Google did not say how much money would be paid to APIG members.
Sébastien Missoffe, Google France's Chief Executive Officer, called the agreement "a major step forward."
"It confirms Google's commitment to compensate publishers appropriately under French law and opens up new opportunities for our publisher partners. We are happy to contribute to the development of news publishers in the digital age, to further support journalism," Missoffe said.
According to Reuters, Google will now negotiate licensing agreements with individual publishers and has already signed deals with a few publications, such as Le Monde and Le Figaro. Those deals take into account the newly-negotiated framework.
The framework stems from the European Union's overhaul of copyright laws in 2019, making online platforms such as Alphabet's Google and Google's YouTube liable for copyright infringements made by their users.
The new rules also require platforms to share revenue with publishers if their content is displayed, CNN reported at the time. Copyright reform was something news media had been pushing for amid concerns over declining ad revenue and print circulation.
After France became the first country to adopt the new laws, which require publishers to be paid if snippets of their news stories show up in search results, Google announced it would only display headlines.
An appeals court later ordered the company to open talks with publishers, ruling that Google abused its market dominance, according to NBC News.
While France is the only European country that has adopted the copyright directive into national law so far, other nations are expected to do so before the June 7 implementation deadline.
_____
Source: Equities News