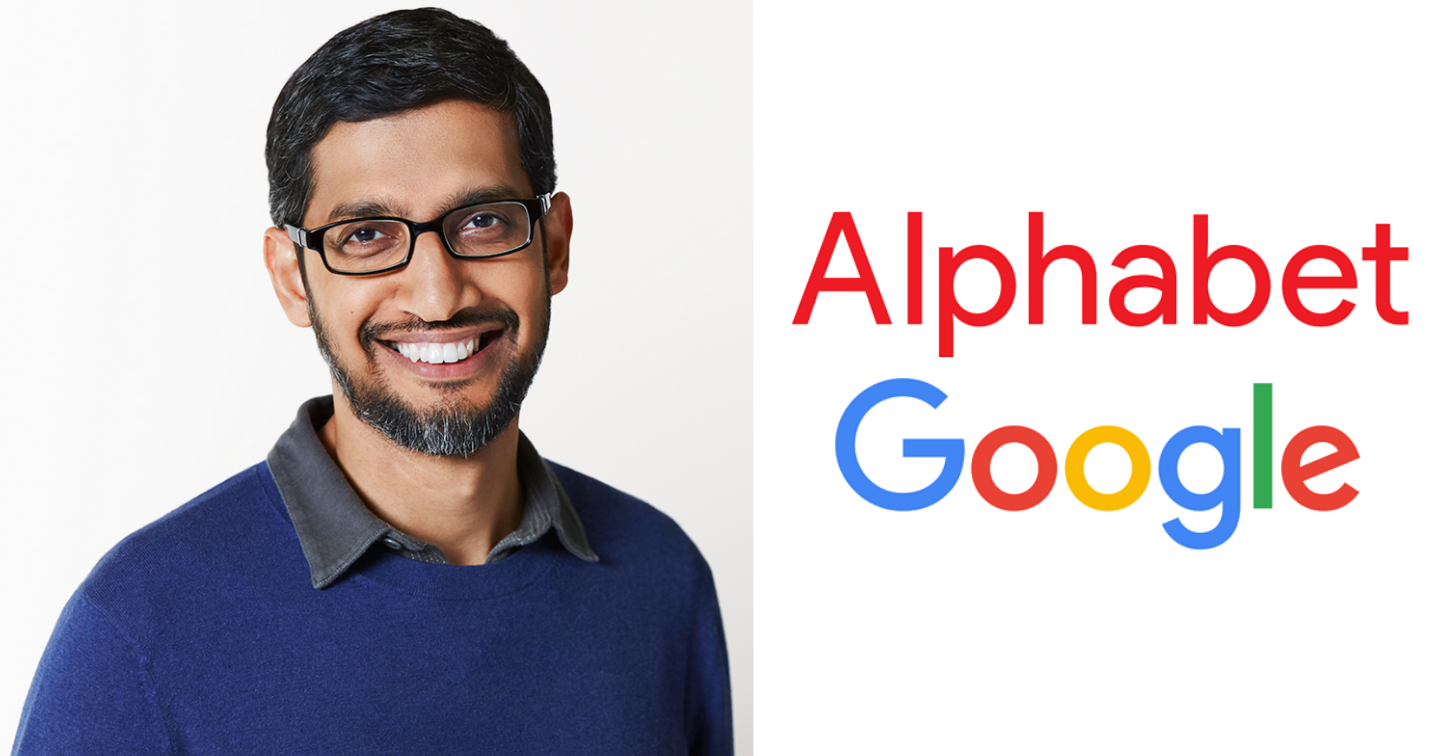 Image: Alphabet and Google CEO Sundar Pichai. Source: Alphabet
Following an investigation into salary and hiring practices, Google LLC will pay $2.6 million to more than 5,500 employees and past job applicants to resolve allegations that the tech giant discriminated against females and Asians.
The settlement, announced Monday, closes a 4-year-old case that the U.S. Department of Labor filed as part of its periodic reviews of pay practices of federal government contractors like Google, a subsidiary of Alphabet Inc (Nasdaq: GOOGL) .
During a routine evaluation of the period spanning from 2014 to 2017, the DOL said it found female engineers were paid less than men in similar positions at Google's offices in California and Washington. The agency also reported hiring rate differences when it came to disadvantaged females and Asian applicants seeking software engineer jobs.
Under the terms of the settlement, Google will pay $1.35 million in back pay and interest to 2,500 of its female engineers and another $1.24 million will go to more than 1,700 women and Asians who unsuccessfully applied for engineering jobs.
Google also agreed to reserve $250,000 a year for the next five years to address any potential pay equity adjustments that may come up. Additionally, the company will review its current policies, procedures and practices related to hiring and compensation, along with corrective measures to ensure non-discrimination.
The magnitude of the penalty won't even be a rounding error for Alphabet, which had operating income of over $41 billion in 2020.
In a statement, Jane Suhr, San Francisco's regional director of the DOL's Office of Federal Contract Compliance Programs, said, "The U.S. Department of Labor acknowledges Google's willingness to engage in settlement discussions and reach an early resolution."
"The technology industry continues to be one of the region's largest and fastest growing employers," Suhr went on. "Regardless of how complex or the size of the workforce, we remain committed to enforcing equal opportunity laws to ensure non-discrimination and equity in the workforce."
In response to the settlement, Google issued a statement to TechCrunch saying it was "pleased to have resolved this matter" and remains "committed to diversity and equity," as well as "supporting our people in a way that allows them to do their best work."
This wasn't the first time Google faced accusations of gender and racial discrimination.
Back in 2018, more than 20,000 employees protested the company's handling of numerous sexual harassment complaints. The unrest at Google prompted hundreds of employees to form a labor union last month, a rarity in the tech industry.
_____
Source: Equities News