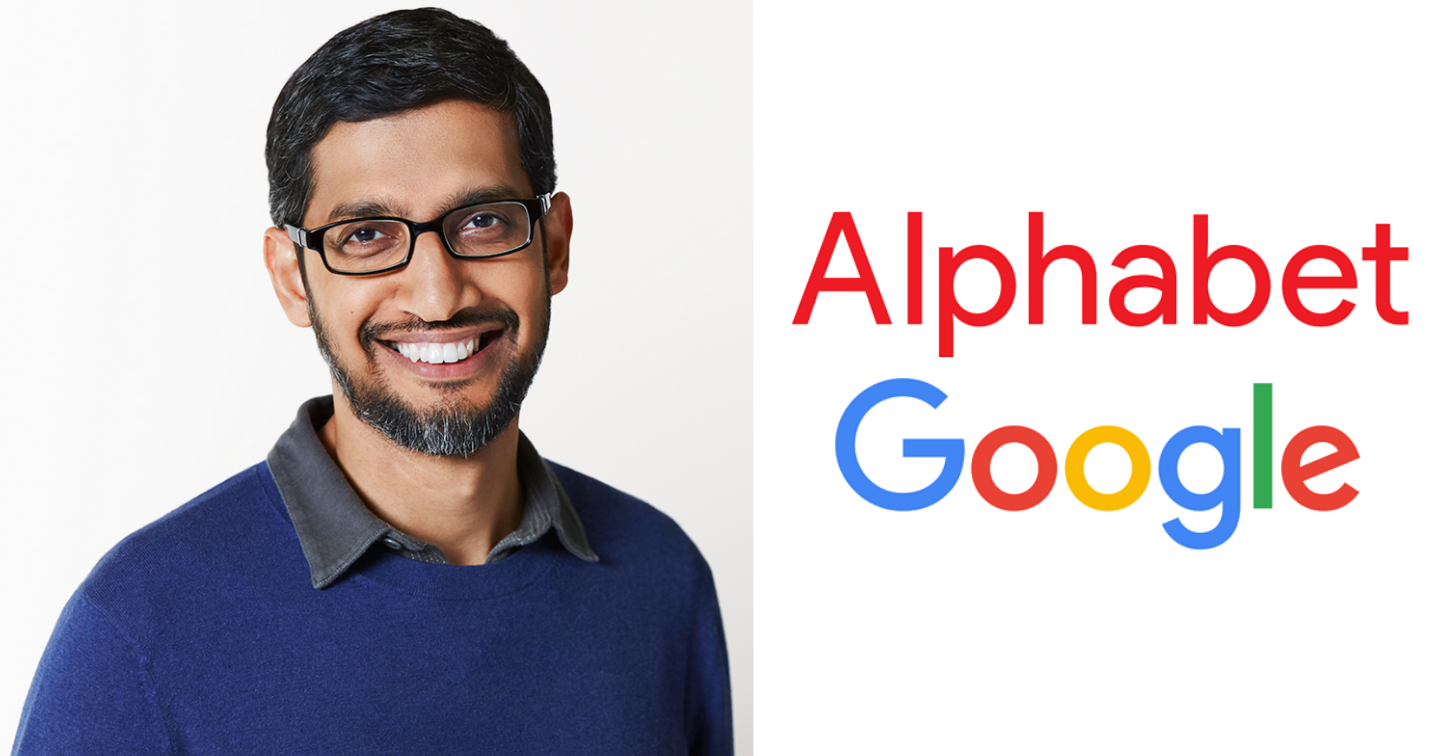 Image: Alphabet and Google CEO Sundar Pichai. Source: Alphabet
Alphabet Inc's (Nasdaq: GOOGL ) Google is committing to more office space in the US, despite the rise of remote work due to the COVID-19 pandemic and growing momentum for companies to let employees work from home permanently.
On Thursday, Google announced it will invest more than $7 billion in offices and data centers across 19 states, a move that will create at least 10,000 full-time jobs this year.
In a blog post, Google and Alphabet chief executive officer Sundar Pichai said, "Coming together in person to collaborate and build community is core to Google's culture and it will be an important part of our future. So, we continue to make significant investments in our offices around the country."
The tech giant's plans include spending more than $1 billion in the company's home state of California.
It also aims to open new offices in Houston, Texas, and Portland, Oregon, as well as expanding or improving existing offices in Michigan, Massachusetts, Pennsylvania, and Illinois.
Google said it will also grow its data centers in Nebraska, South Carolina, Virginia, Nevada and Texas, in addition to opening a new cloud engineering site in North Carolina and its first US Google Operations Center in Mississippi.
As a part of the expansions, Pichai said the company will add thousands of new roles at its offices in Atlanta, Washington, D.C., Chicago and New York.
"This will help bring more jobs and investment to diverse communities as part of our previously announced racial equity commitments," Pichai said, adding that 2020 was the company's "largest year ever for hiring Black and Latinx Googlers in the U.S., both overall and in tech roles."
Google anticipates its 84,000 full-time employees will return to the office this fall. In December 2020, Pichai told staff the company would not adopt a permanent remote work plan but would experiment with a flexible work week that would let employees work up to two days a week from home.
According to CNBC, Alphabet froze its real estate spending last year in the wake of the pandemic and Google's first-ever year-on-year revenue decline in the second quarter of 2020.
On Thursday, Pichai said, "Obviously in-person visits haven't been possible over the past year. Yet I continue to be inspired by the stories I've read of teachers moving to virtual classrooms, local shops taking digital orders, and job seekers enrolling in online courses to sharpen their skills."
"It's why I believe a lasting economic recovery will come from local communities, and the people and small businesses that give them life."
_____
Source: Equities News