Gold Mining Stocks Likely to Move Higher
Market Bulls Follow |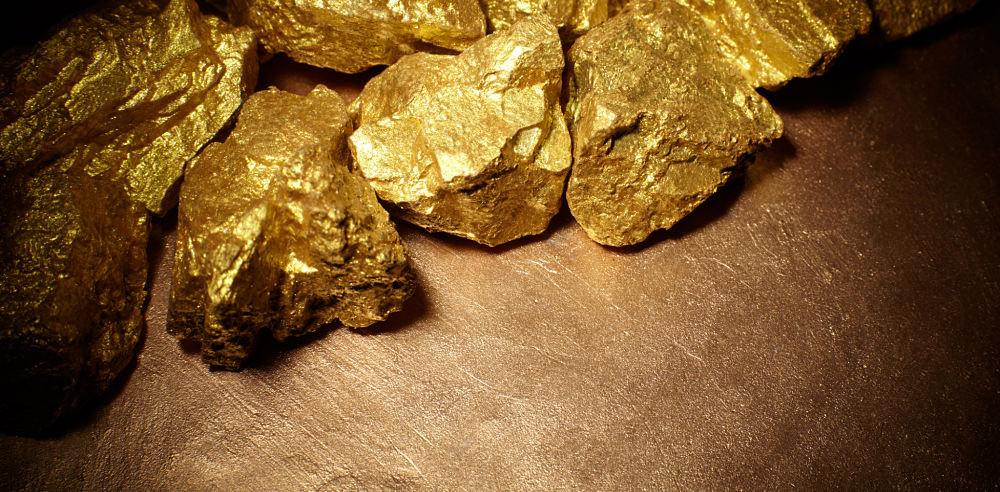 Recent stock market volatility has put the focus back onto safe haven assets, and is making it increasingly likely that gold mining stocks will be moving higher throughout this year.
Heightened global trade tensions are coming at the same time consumer inflationary pressures are making themselves apparent throughout the U.S. economy. The history of gold prices suggests that this is a "perfect storm" for safe haven assets - and the companies with the broadest exposure to gold stand to benefit the most.
One of the best ways to take a bullish stance on precious metals is to use the VanEck Vectors Junior Gold Miners ETF (GDXJ), as it offers access to a broad cross-section if the mining industry.
Currently, GDXJ is trading near its long-term lows near $32. This has occurred after valuations stabilized following the total collapse that was seen in the metals complex after 2011. These scenarios have changed, however, as there was essentially a stable and growing economy that was helping stocks move to new record highs.
With volatility levels rising, gold and other precious metals assets will likely gain. This view is only strengthened by the fact that we are now seeing clear signs of inflation at the consumer level. Gold is often used as a hedge against price inflation, and this means that many more investors are likely to drive demand for these assets during the remainder of this year.
The people with the first access to gold (and other precious metals) will be the gold miners themselves. GDXJ is an exchange traded fund, which means that it is a collection of assets that are grouped together under a common theme. Whenever you are trading in precious metals ETFs, it is important to pull apart the fund, and look at some of its component parts.
One of the largest holdings in GDXJ is Gold Fields Ltd ADR (GFI), and the company makes up roughly 4.48% of the total fund:
The company has a longstanding history as its owners got their start with precious metals collections that included some of the rarest gold coins in the world. This helped put the company in a unique position to fund its expenditures, and the result has been a stable producer ever since. The stock (GFI) is trading discounted levels, in areas that have not been seen for nearly 20 years. This is an excellent prices for a well-positioned company.
Kirkland Lake Gold Ltd (KL:CA), is another important stock to watch in this surging industry. Kirkland makes up about 4.3% of the ETF, but its picture looks very different when compared to GFI. Kirkland has been rallying strongly, and this could help the broader ETF because of its bullish momentum. Earnings have beaten expectations in the last two quarters, and rising geopolitical tensions should make it easy for those trends to continue.
Gold and other precious metals tend to perform well during periods of volatility in stocks, and so if this continues to be the theme of 2018 we can reasonably expect much higher valuations in the gold miners.
DISCLOSURE: Author is long GDXJ.

---
The views and opinions expressed in this article are those of the authors, and do not necessarily represent the views of equities.com. Readers should not consider statements made by the author as formal recommendations and should consult their financial advisor before making any investment decisions. To read our full disclosure, please go to: http://www.equities.com/disclaimer.
Market Movers
Sponsored Financial Content