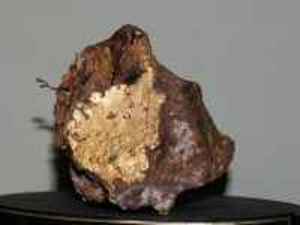 As the Septmeber 22-26 trading week kicked off the most notable movement n the ETF market came from gold, that ever-volatile metal that has its share of ups and downs. And as the summer of 2014 came to a close it's been mostly downs.
The plunge for the precious metal that began last year has been caused by a variety of factors: a strengthening US dollar, the tapering of quantitative easing, and worsening global demand. What has affected gold has usually likewise affected silver, and in turn, the ETFs that track them. But as reported by the Economic Times, the gap between gold and silver prices is set to narrow, with gold dropping in price even further to even out the discrepancy.
Economic Times made their argument based on the fact that the ratio that compares the comparative price of gold-to-silver had grown too large, from 55.71 at the end of 2013 to 65.26. This indicates that silver has become undervalued.
The flipside takeaway is that if silver is undervalued, gold is overvalued. The market has already begun adjusting to this fact, and this has been illustrated in the ETF market. The big winner on the day was the triple-leveraged Direxion Daily Jr. Gold Miner Bear 3X (JDST) , which saw an 11.5 percent uptick on the day. Its large-miner counterpart Direxion Daily Gold Miners Bear ETF (DUST) saw a 5.4 percent rise. Both ETFs were the recipients of higher than average trading volume on the day.
As silver touched a four-year low on the day, trading at $17.89 an ounce, investors have begun looking to it as potentially underpriced by the market.
Gold is essentially flat for the year, and the bullish ETFs that track it are flat to up. The most popular by volume, Market Vectors Gold Miners ETF (GDX) fell 1.77 percent in September 22 trading action, but it still up 7.24 percent on the year.
However, over the last 30 days the price of gold has dropped a fair amount amidst weakening physical demand. Its price has fallen from around $1,300 an ounce in mid-August to a September 22 spot price of $1,217 per oz.
DISCLOSURE: The views and opinions expressed in this article are those of the authors, and do not represent the views of equities.com. Readers should not consider statements made by the author as formal recommendations and should consult their financial advisor before making any investment decisions. To read our full disclosure, please go to: http://www.equities.com/disclaimer