Last week the President appeased automakers with a promise to put an end to the strict fuel economy targets installed by his predecessor. As Bill Vlasic of The New York Times stated, the Obama administration's initiative for automakers to target 54.5 miles per gallon as a fuel economy goal by 2025 was "meant to cut carbon emissions and meet international commitments to address climate change." President Trump's move to relax the burden on Detroit was the first in what he promises will be a series of steps to ease regulations across a spectrum of industries. In return, he demanded that the automakers must deliver "new American jobs, and less investment in foreign operations."
While it remains to be seen whether the President will be able to navigate Congressional waters in order for his ambitious plan of deregulation to succeed, we continue to look for sectors that will benefit in the event that he does. We have been stressing biotechs and software as critical areas of focus, and we have another area that we think is worth your attention: nuclear energy.
Bloomberg reported in December 2016 that the administration had been exploring with the Department of Energy ways to "keep nuclear reactors operating as part of the nation's infrastructure". While the President's fondness for traditional oil and gas companies is well documented, it's clear that he also is a supporter of nuclear power.
Uranium stocks jumped 43% in the two months following that Bloomberg story, as measured by the Global X Uranium ETF (NYSE: URA), retracing half of that gain over the past month. Based on the most recent annual report, the fund had 23 positions in global uranium mining companies
Global X Uranium ETF (NYSE: URA)
We've been looking at this sector more closely in recent weeks, and we have an intriguing microcap story that we wanted to highlight that isn't a uranium miner and therefore not part of the URA ETF. In fact, GSE Systems (NYSE: GVP) is a multi-faceted play on nuclear power, simulation technology and software, consulting/training and a management turnaround.
---
---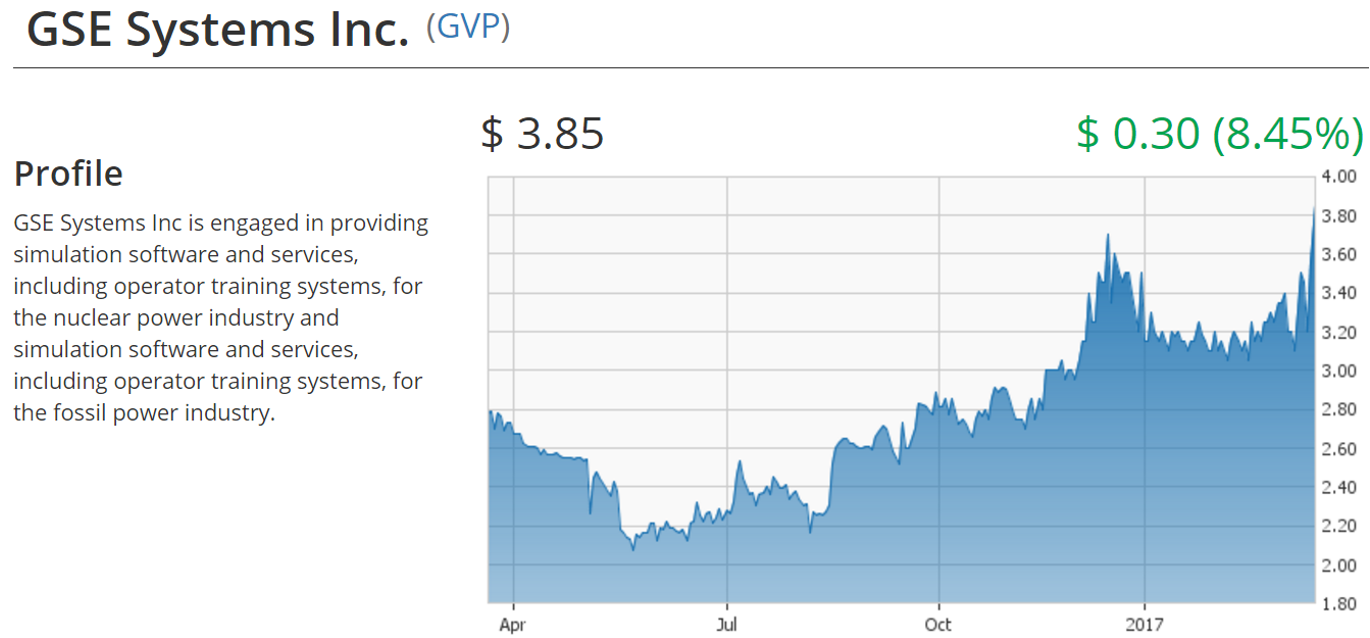 GSE Systems provides engineering and training simulators, software, and training and consulting services to the global nuclear and fossil power and process industries.

Market cap: $72 million
Revenue: $53 million
Adjusted EBITDA: $4.6 million
Cash: $23 million
Long term debt: None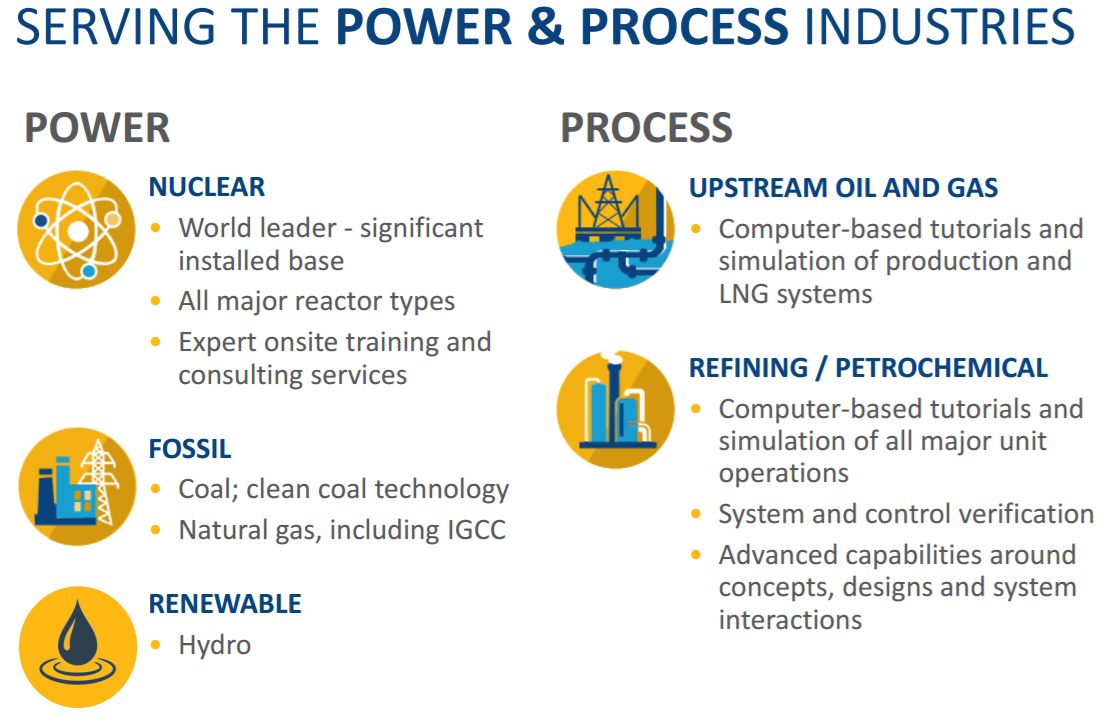 Source: GSE Systems Investor Presentation, March 14, 2017

The company has been around for over 40 years and public for over 20, and is about a year and a half into a management restructuring (new CEO and COO in August 2015, then new CTO, SVP Sales and CFO hired over the following year) that has delivered 6 consecutive quarters of positive adjusted EBITDA growth and annual cash savings of $4 million.
According to the Nuclear Energy Institute (as cited in Power Engineering Magazine, Feb. 5, 2015), the power sector will need more than 100,000 new skilled workers by next year. Additionally, 39% of the nuclear workforce will be eligible for retirement by next year, which means the industry must hire 20,000 new workers over the next four years to replace them.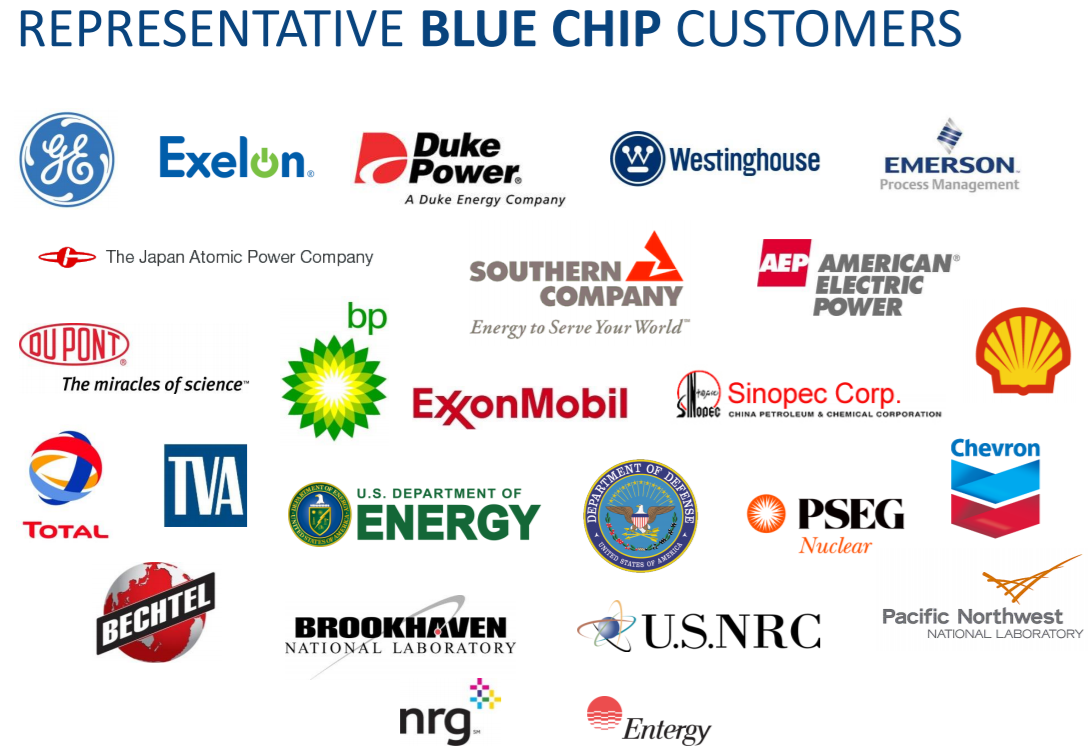 Source: GSE Systems Investor Presentation, March 14, 2017
The company serves a blue chip customer base and is well positioned to benefit from the increasing global awareness and demand for carbon-free electricity sources like nuclear, the rising deployment of reactors globally (led by China) and the widening skills gap and aging power industry workforce. The stock has had a strong run reflecting what the new management team has accomplished, but it still feels like value here – especially if the President remains committed to nuclear power.
Please email us at content@equities.com if you are a Public Company and would like to see our Testimonials.
Please click here if you would like information on our new trading platform.
Please click here if you're an investor and would like to see our weekly newsletter.
DISCLOSURE: The views and opinions expressed in this article are those of the authors, and do not represent the views of equities.com. Readers should not consider statements made by the author as formal recommendations and should consult their financial advisor before making any investment decisions. To read our full disclosure, please go to: http://www.equities.com/disclaimer