Amid a flurry of news released yesterday, including sales, margins and cash flow growth in solid Q2 numbers, GlaxoSmithKline GSK made clear that it is adopting a new approach to research and development, focusing on science related to the immune system, the use of genetics and investments in advanced technologies. As a prime example of this approach, the company announced a $300 million investment in 23andMe, the leading consumer genetics company with five million customers, along with a four-year collaboration agreement to focus on research and development of innovative new medicines and potential cures, using human genetics as the basis for discovery.
In September 2017, 23andMe raised $250 million in a financing round led by new investor Sequoia Capital at a rumored post-money valuation of $1.75 billion. With GlaxoSmithKline's $300 million—at a valuation estimated by PitchBook to be $2.5 billion—23andMe has now raised $791 milliion since inception, a remarkable figure that is emblematic of the significant capital being accessed by companies today without the benefit of being public.
Source: CNBC
The collaboration will combine 23andMe's large-scale genetic resources and advanced data science skills, with GSK's scientific and medical knowledge and commercialization expertise. The goal is to gather insights and discover novel drug targets driving disease progression and develop therapies for serious unmet medical needs based on those discoveries. The companies will focus on translating genetic and phenotypic data into research and development that will:
Improve target selection to allow safer, more effective, precision medicines to be discovered
Support identification of patient subgroups that are more likely to respond to targeted treatments
Enable more effective identification and recruitment of patients for clinical studies
We are excited about this unique collaboration as we know that drug targets with genetic validation have a significantly higher chance of ultimately demonstrating benefit for patients and becoming medicines. Partnering with 23andMe, an organisation whose vision and capabilities are transforming the understanding of how genes influence health, will help to shift our research and development organisation to be 'driven by genetics', and increase the impact GSK can have on patients.
– Dr. Hal Barron, Chief Scientific Officer and President R&D, GlaxoSmithKline.
Source: 23andMe.
This collaboration will enable us to deliver on what many customers have been asking for—cures or treatments for diseases. By leveraging the genetic and phenotypic information provided by consenting 23andMe customers and combining it with GSK's incredible expertise and resources in drug discovery, we believe we can more quickly make treating and curing diseases a reality.
– Anne Wojcicki, CEO and Co-Founder, 23andMe.
Both companies will additionally bring existing early stage programs into the collaboration. 23andMe currently has a portfolio of early stage therapeutic programs across a wide range of disease indications, and GlaxoSmithKline will contribute its leucine-rich repeat kinase 2 (LRRK2) inhibitor, which is currently in preclinical development as a potential Parkinson's disease treatment. LRRK2 is the greatest known genetic contributor to Parkinson's, and this program is expected to significantly progress by leveraging 23andMe's large base of consented customers who are aware of their LRRK2 variant status as a result of 23andMe's. The companies are expected to more effectively target and rapidly recruit patients with defined LRRK2 mutations in order to reach clinical proof of concept.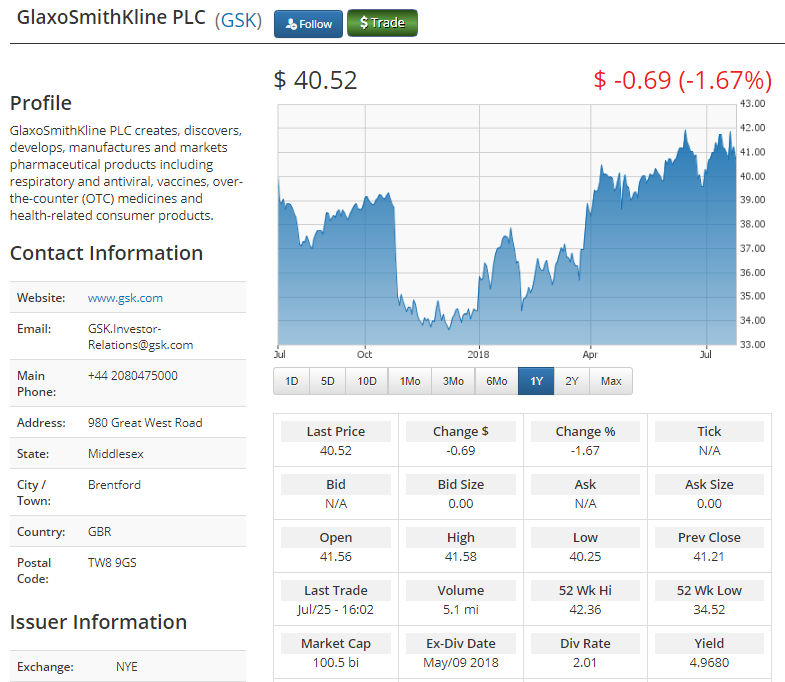 Please email us at [email protected] to see our Case Studies and Testimonials.
Please click here for information on our new trading platform.
Please click here to see our weekly newsletter.