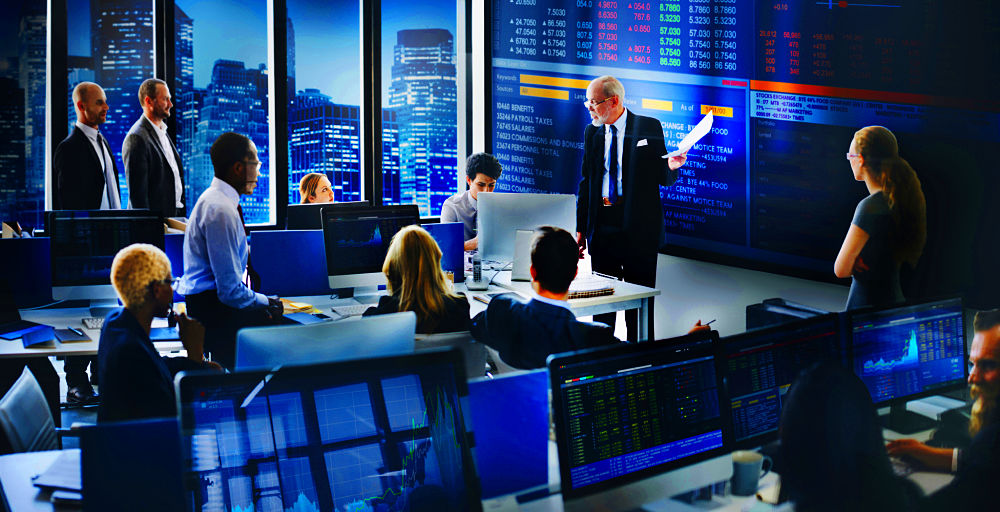 ICOs, short for Initial Coin Offerings, continue to ruffle the fintech world deep into 2018, even after a bumpy stretch to close out 2017. Last year, early-stage startups used ICOs to collectively raise over $5bn in capital, making them more valuable than early-stage venture capital funds.
That bumpy stretch – mostly a combination of regulation, blanket bans, and a wave of negative vibe from traditional players in the finance industry – hasn't dampened the growth of ICOs. In fact, with just about four months into 2018, startups have already raked in over $6bn in funding from ICOs, surpassing the 2017 total and setting the tone for the rest of the year.
Evidently, there's never been a better time for cash-strapped startups to ride the ICO wave. Indeed, with barely 1 percent of startups receiving funding from angel investors and VCs combined, ICOs present one of the best opportunities for startups looking for funding.
However, despite the allure of ICOs for businesses looking to grow, they're still fraught with challenges that make them prone to fraud and flat-out failure.
Pre-ICO Planning
Apart from the many ICO projects that are basically out to scam investors, a good number of ICOs often fail to deliver after the ICO closes, sometimes due to poor planning from the start.
Before getting into the ICO field, it's important to examine how your business model will work with tokens, and more specifically, how your investors will draw value by buying your tokens. This is often easier if your business is built on a blockchain-based product or service, even though it's not a requirement for running a successful ICO.
Plus, your business model will also determine what type of ICO you'll run and help you choose between tokens and coins. This will be extremely important if you hope to avoid run-ins with the SEC and other regulators.
Once you've decided your business model can support an ICO, you must think about getting it ICO off the ground.
An ICO, while seemingly simple to launch, is actually a technical and resource-intensive process. From managing developers to marketing and PR campaigns to building product or service prototypes, launching a legitimate ICO can easily run into hundreds of thousands of dollars during those early stages.
Other things to consider at this stage include security and technical integration, two elements that can leave your platform vulnerable to hacks and gross failure down the line.
Post-ICO Implementation and Growth
The biggest problems with ICOs often start immediately the token sale is over. Platforms that were meant to crash will crash and those with fraudsters for founders will mysteriously disappear.
But for the few that actually provide some form of value to their investors, much of the work begins post-ICO.
Overcoming this particular challenge requires a systematic approach mainly because the arena into which most early-stage start-ups make entry is often fraught with diverse dynamics that, if not approached methodically, have been known to take down up to 90% of new start-ups. While the early stages may be filled with innovation and aggressive development of your brand, these are not enough to make the transition from start-up to going concern to maturity.
Warren Buffet advises that you should build your business to last. This calls for an understanding that for most people, the growth and development stage of an enterprise is more akin to a slow and steady march than a meteoric rise to the stars. At this point, the main concern should be that the business has grown to a point where it generates a regular flow of revenue.
The importance of this is underscored by the fact that the enterprise is also increasing its employees, objectives and products all which require liquidity. For businesses built on a platform that depends on consistent cash flow, the start of your growth and development stage may be the time to consider an unsecured business line of credit, if anything, so as to simplify the process of obtaining capital and allow yourself to focus on strategy and expansion.
Aiming for the Future
The PR campaigns and communication channels that were vibrant during the token sale should not be closed down – as is the case with many ICOs nowadays. These should be kept alive and used to update investors on developments with prototypes, management, and other issues touching on the business.
These updates play a crucial role in determining the price of your token on crypto exchanges – if the token was listed in the first place – and thus, making an important contribution to your startup's overall value.