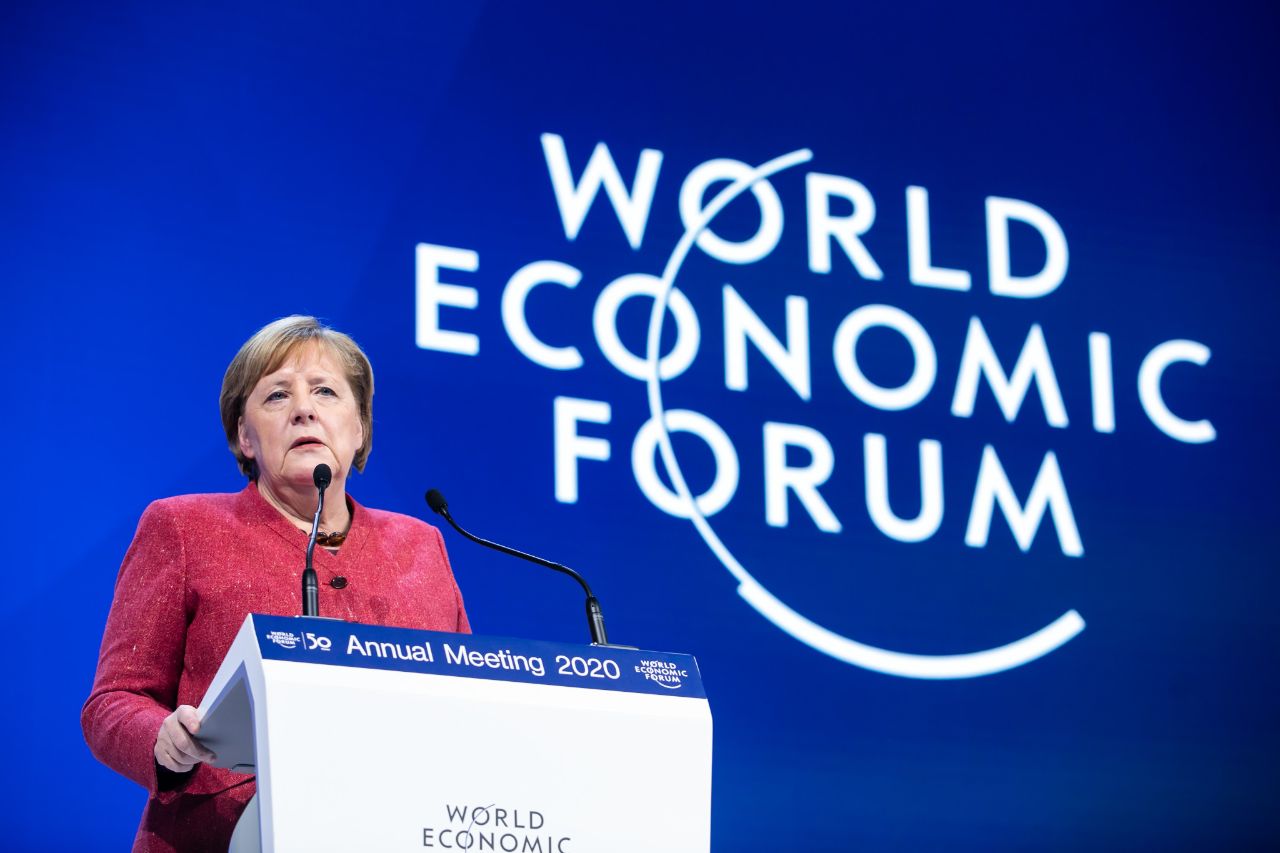 Image: Chancellor Angela Merkel. Source: World Economic Forum
DAVOS, Switzerland (AP) — German Chancellor Angela Merkel says that climate protection may become a matter of survival for Europe and the entire planet.
"The question of being able to reach the goals of the Paris Agreement could become a question of survival," Merkel said in a speech Thursday at the World Economic Forum in Davos, Switzerland. "That's why there's pressure to act."
Source: World Economic Forum
The chancellor said the world needs to act together, but at the same time each country has to contribute to help make Europe become "climate neutral" by 2050.
"These are obviously transformations of a gigantic historical scale," Merkel said. "These transformations basically mean that in the next thirty years we have to leave behind the entire way of business and life that we got used to during the industrial age."
She warned of conflicts in connection with the fight against climate change between those who deny climate change is happening and those who see it as the top priority. She said that both sides need to continue talking to each other.
Referring to youth movements against climate change, Merkel said the "impatience of the youth" had to be received "positively and constructively."
_____
Source: AP News