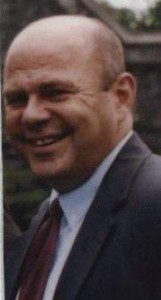 Brooksie's Daily Stock Market blog: An edge before the market opens.
Tuesday, April 19, 2011 9:23 am EDT
DJIA:12,201.59
S&P 500: 1205.14
Nasdaq Comp.: 2735.38
Russell 2000: 821.51
Shortly after the stock market open yesterday, Standard & Poor's Ratings Services announced that it lowered its long-term credit outlook for the U.S. government from "stable" to "negative."
The announcement stunned Wall Street, triggering a drop in the DJIA of more than 220 points in the first 30 minutes of trading.
I have been wary of the market for weeks, but primarily worried about Q1 earnings and a big rise in stock prices since early September, which encompasses what is known as the "Best Six Months" for investing (Nov. 1 to May 1).*
Odds favor that we are completing the Best Six Months a little early, though we started two months early.
What now ?
We are in correction mode with a sideways, irregular trading range the most likely scenario, one which will require more precise timing of purchases and sales.
TODAY: A rally will be hard-pressed to cross DJIA 12,285 (S&P500: 1314) today, as many investors will opt to use strength as an opportunity to raise cash. In fact, odds favor a test of yesterday's lows in the vicinity of DJIA 12,100 (S&P500: 1298).
S&P Ratings Service:
According to Bloomberg.com, S&P believes there is a material risk U.S. policy makers might not reach an agreement on how to address medium-and long-term budgetary challenges by 2013, and if a meaningful agreement is not implemented by then it "would render the U.S. fiscal profile meaningfully weaker than that of peer AAA sovereigns," ergo a cut in ratings that would among other things make borrowing more costly.
S&P called attention to something that the Street was well aware of, since the problem has hogged press headlines for months – notably that the United States must do something about its mounting debts.
Both political parties have presented plans and negotiations are already under way. Though no agreement is guaranteed, failure is unlikely.
The first hurdle is raising the nation's debt limit, something that has been done dozens of times over the years without incident. Both parties are addressing this currently. The U.S. Treasury expects the debt limit of $14.3 trillion to be reached by May 16. Emergency measures would enable it to avoid default by July 8.
On a positive note, Housing Starts jumped more than forecast in March to 549,000 (+7.2%) from weather impacted 512,000 in February which were down 18.5% from January. Building permits jumped 11.2% for the period to 594,000 from 534,000.
Wednesday brings the Existing Home Sales report at 10 a.m., Thursday the Jobless Claims (8:30), Philly Fed ( regional business conditions) Survey and Leading Economic Indicators (10:00 a.m.) and Friday is a holiday and the beginning of a long weekend prior to which traders often lighten up on positions.
George Brooks
sensiblesleuth@gmail.com
*Stock Trader's Almanac pioneered this research. Over the last 60 years the Best Six Months (Nov. 1 to May 1 have produced gains in the DJIA 13 times greater than the period May 1 through Oct. 31. Other research includes the adage, "Sell in May and Go Away."
DISCLOSURE: The views and opinions expressed in this article are those of the authors, and do not represent the views of equities.com. Readers should not consider statements made by the author as formal recommendations and should consult their financial advisor before making any investment decisions. To read our full disclosure, please go to: http://www.equities.com/disclaimer