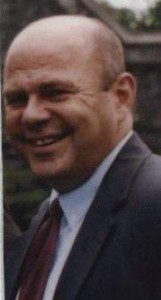 Brooksie's Daily Stock Market blog: An edge before the market opens.
Monday, April 18, 2011 BULLETIN 10:32 am EDT
DJIA: 12,146
Shortly after the open today, Standard & Poor's cut the United States' long-term debt rating to negative from stable, while affirming its AAA long-term and A-1+ short-term sovereign credit rating, according to Bloomberg.
S&P said that more than two years after the beginning of the recent crisis, U.S. policymakers have not agreed on a strategy to reverse recent fiscal deterioration or address longer term fiscal pressures.
The announcement crushed stock prices, lopping off more than 220 points from the DJIA in a half hour.
Clarification is needed here and pronto ! It appears that both Democrat and Republican parties are in the process of addressing the issue of deficit and debt. To preempt the decision process is irresponsible (in my opinion) and without clarification, could cause unnecessary and significant losses in equities globally.
Political ? But to the benefit of which party ?
In time, we will get some answers. What investors need to know now is should they use this crunch to buy, or do they bail out before a further decline ?
Based on what is known now, I don't have an answer. I have been wary of the market for some time, but have been so based on concern for Q1 earnings and the fact the market has risen so much since early September 2010. This announcement by S&P obviously stunned the Street, upstaging earnings and everything else.
S&P – you damn well better clarify your release, its timing and especially why you preempted what appears to be a pending settlement within our government of its debt issue.
George Brooks
sensiblesleuth@gmail.com
DISCLOSURE: The views and opinions expressed in this article are those of the authors, and do not represent the views of equities.com. Readers should not consider statements made by the author as formal recommendations and should consult their financial advisor before making any investment decisions. To read our full disclosure, please go to: http://www.equities.com/disclaimer