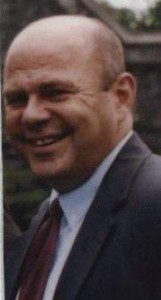 Brooksie's Daily Stock Market blog: An edge before the open.
Monday, April 11, 2011 9:24 am EDT
DJIA: 12,380.05
S&P500: 1328.17
Nasdaq Comp.: 2780.41
Russell 2000: 840.54
As noted last week, the market's steadiness in face of uncertainty that the government would be shut down this week was telling us it would NOT be.
President Obama will present his plan for long-term deficit reduction on Wednesday, more raw meat for the two (3 ?) parties to chew on.
No one gets everything they want – compromise is what eventually moves things forward.
It appears that the stock market believes that, anyhow.
As heartening as it would be if Washington would address key issues in a non-partisan way without the theatrics and brinkmanship, it isn't going to happen. The real focus is on 2012 and the presidency. It will get even uglier from here, very, very ugly.
Nevertheless, this is a pre-presidential election year, and historically they have been the best of the four years. That does not preclude one or two corrections between now and the end of the year though – beware !
Libya what ? Seems like back burner for now, even though there is a chance of a meaningful cease fire.
Right now, Q1 earnings are about to take center stage and they better be good !
I suspect the BIG money will sell into these earnings, especially in cases where stocks have had a big run up.
Bear in mind, there is a lot of fast money out there, quick to lock in profits before someone else does and triggers a drop in prices.
Most hedge fund managers' compensation is based on a percentage of portfolio gains, some as high as 20%. If you are a hedge fund manager and even suspect a softening in the market during the summer when the stock market tends to soften, are you going to lock-in at least some profits ?
George Brooks – sensiblesleuth@gmail.com
DISCLOSURE: The views and opinions expressed in this article are those of the authors, and do not represent the views of equities.com. Readers should not consider statements made by the author as formal recommendations and should consult their financial advisor before making any investment decisions. To read our full disclosure, please go to: http://www.equities.com/disclaimer