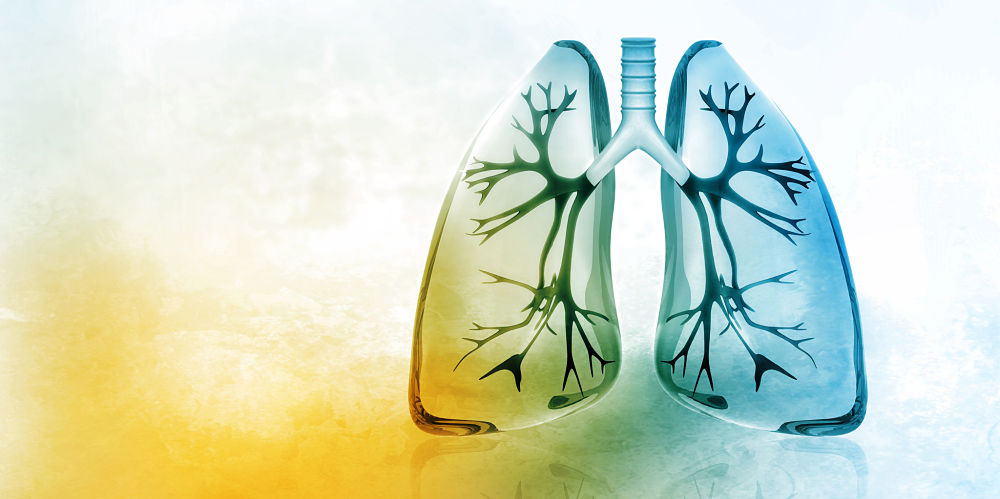 Genprex is raising capital through their S-1 IPO offering with the intent to complete their IPO and list on the Nasdaq Exchange under the ticker NASDAQ: GNPX. The offering is for $6.5 million at $5/share with a valuation of $58.5 mill before the offering. Prospectus.
This IPO is interesting because it highlights a little-known fact – as a result of the JOBS ACT of 2012, S-1 type IPOs are allowed to market themselves broadly in the same way that Reg A+ offerings and IPOs can. This situation applies in specific circumstances for an S-1, and there are major advantages unique to Reg A+ in comparison. The addition of the option for companies to market themselves broadly in an S-1 is a pretty significant development.
Rodney Varner, CEO of Genprex said; "Had I known the benefits of using Reg A+ as an IPO method back when we were planning our S-1, I might well have changed direction and filed as a Reg A+". The primary advantages of Reg A+ are that a company can bring in the capital even if an offering does not meet the minimum to list on the NASDAQ or NYSE, and that the cost of audit and legal fees are often much lower for a Reg A+. A major advantage of the S-1 route is that it's not capped at $50 mill.
Advanced Lung cancer is one of the most difficult cancers to treat, it kills 150k Americans per year. Each year, more people die of lung cancer than of colon, breast, and prostate cancers combined. I lost a good friend and neighbor to lung cancer and I can attest to the difficulty that she and her husband had in finding a treatment that would work.
Existing lung cancer treatments with the usual methods of surgery, chemo, and radiation, and those using immunotherapies and targeted therapies can help beat back these tumors, but once lung cancer has spread, it almost always returns.
Part of the problem is that lung cancer tumors are physically difficult to reach because of the distributed nature of the lung cells – tumors tend to be spread out in many locations, so delivering treatment to the tumors effectively is a major challenge.
Genprex has developed a unique gene therapy first in class medicine called Oncoprex that is delivered through the patient's bloodstream to lung cancer cells by the Genprex custom nanoparticle. I like the fact that this method of delivery is effective and works with a relatively mild side effect profile. Their DNA string adjusts cell signaling to trigger natural cell death instead of the rampant cell growth that is normal in tumors and also stimulates the immune system to attack the tumors.
The treatment is given once every 3 weeks via an injection into the bloodstream – the nanoparticle takes care of delivery to the tumors.
The nanoparticle delivery vehicle was first discovered and developed at the NIH. Doctor Jack Roth tuned and optimized it for more effective tissue distribution, enhancing it to transport the gene therapy to the lung tumors.
Doctor Roth, Chairman of Genprex's Scientific Advisory Board, is a pioneer in the clinical use of DNA as a therapeutic agent and is the first to conduct a direct patient gene therapy clinical trial in the United States. Doctor Roth also discovered the tumor-suppressing properties of the specific DNA string that the nanoparticle delivers, and nine other targeted DNA strings that Genprex exclusively licensed and may test on other cancers over time.
Genprex has focused their efforts so far on the treatment of late-stage lung cancer. Most cancer treatments today work for a limited time and for a small portion of the population. It seems to me that Oncoprex has four paths of potential application;
It has been used as a single treatment – in fact, one patient treated in a 2012 Phase 1 Clinical Trial of Oncoprex experienced complete remission and is alive six years later see her in this recent video.
Oncoprex shows promise for use in combination with other lung cancer treatments simultaneously or in a serial fashion to keep the cancer off balance.
The third path of use is to increase the breadth of the population of patients that can benefit from Tarceva and Keytruda/Opdivo, which are two of the leading lung cancer drugs in use today. Tarceva and Keytruda only work for about 25% of the broad population. Oncoprex has shown the potential to greatly expand the population of lung cancer patients that can benefit from Tarceva and Opdivo. This is very significant.
Fourth, both Tarceva and Opdivo patients tend to experience a wearing-off effect as their cancer becomes less vulnerable to the drug – it stops working. Oncoprex has shown promise in refreshing that sensitivity, offering the potential to significantly lengthen the effective treatment duration for Tarceva and Keytruda/Opdivo patients.
Genprex has 30 patents in place protecting their innovations. The company was founded in 2009 and has an illustrious Scientific & Medical Advisory Board. Their long-term Strategic Advisor is Doctor James Rothman, winner of the 2013 Nobel Prize in Physiology/Medicine.
The company is raising capital to pay the costs of further clinical trials, as the cost of these trials is very high. This is the usual path for young Biotech companies, and it will be necessary to raise more capital for further trials if the company stays independent. The earliest that Oncoprex could be available to patients is two years after raising the capital in this IPO.
The potential global market for Oncoprex type treatments is estimated to be $26 Bill in 2025, which is interesting from a financial point of view. What I am most excited about is the potential for quality of life improvement and longer lifespan for thousands of lung cancer patients.
Genprex CEO Rodney Varner said; "We are looking forward to continuing our clinical trials and to explore Oncoprex's effectiveness on other cancers. We want to provide lung cancer patients with better choices and the ability to use effective gene therapy in their treatment."
The IPO underwriter is Network1 and they have an over-allotment option in the transaction, also known as a "Green Shoe". Genprex has raised approximately $12 mill in prior investment rounds.
Genprex is based in Austin Texas and is a Delaware Corporation.
Service providers for this offering.

Please note that I am hosting this IPO on the Manhattan Street Capital platform and that Genprex is paying for this service. We will donate 50% of proceeds to the Bonnie J. Addario Lung Cancer Foundation.