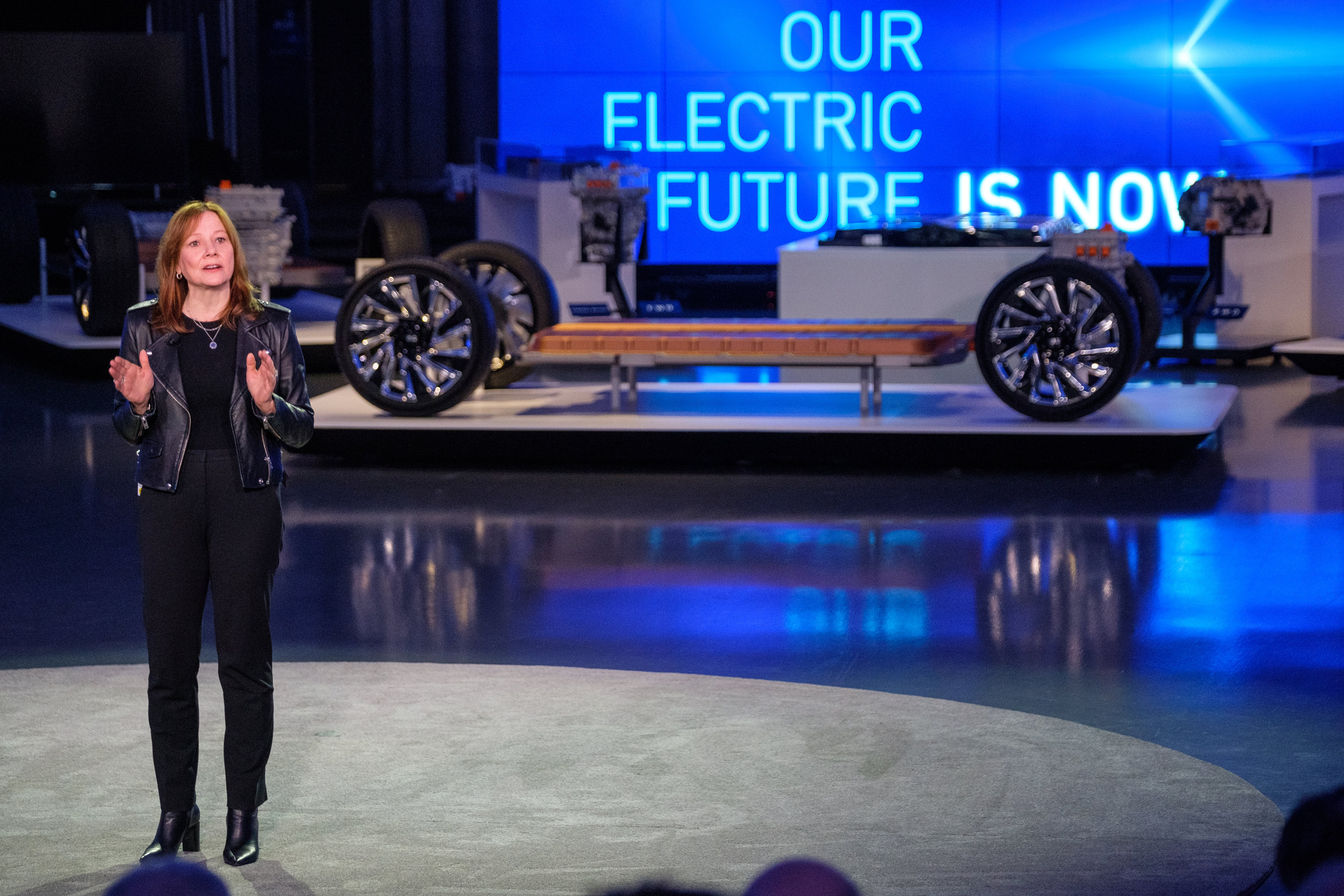 Image: CEO Mary Barra. Source: General Motors
General Motors plans to phase out its production of vehicles that run on gasoline or diesel fuel over the next 14 years, replacing its fleet with all-electric cars, sport utility vehicles and light trucks.
In an announcement Thursday, the automaker said it plans to eliminate tailpipe emissions from all new light-duty vehicles by 2035, and to be net carbon-neutral by 2040, reducing the greenhouse gas pollution it produces and buying carbon offsets to make up for existing emissions.
GM plans to release 30 new electric vehicles by 2025 under a $27 billion investment in autonomous and electric cars.
Gasoline- or diesel-burning vehicles currently make up 98% of GM's sales and all of its profits, according to The Wall Street Journal. Last year, GM sold roughly 2.6 million vehicles in the U.S., but sales of its Chevy Bolt electric vehicle totaled less than 21,000 units.
Mary Barra, GM's chief executive officer, has often stated the company was "all in" on electric vehicles, but hadn't announced a timeframe for development until yesterday.
In a press release, Barra said, "General Motors is joining governments and companies around the globe working to establish a safer, greener and better world."
"We encourage others to follow suit and make a significant impact on our industry and on the economy as a whole."
GM also plans to use 100% renewable energy to power its U.S. facilities by 2030 and global facilities by 2035 – five years earlier than a previously set goal.
The company's announcement comes a few days after President Joe Biden signed a series of executive orders that includes replacing the almost 650,000 vehicles in the federal fleet with all-electric vehicles.
It also follows news of a partnership between GM and Navistar International to develop a complete zero-emissions long-haul trucking system.
_____
Source: Equities News