We highlighted in March 2018 the positive data shown by Genentech, part of the Roche Group (Switzerland: RO, ROG; OTCQX: RHHBY), in its Phase III study — known as IMPower130 — of Tecentriq (atezolizumab), its PD-L1 protein inhibitor, in combination with chemotherapy. Today, the company announced that the 724-patient study met its co-primary endpoints of overall survival and progression-free survival in treating metastatic non-squamous non-small cell lung cancer (NSCLC).
Genentech showed that the combination of Tecentriq plus chemotherapy helped people live "significantly longer compared to chemotherapy alone." Additionally, the combination therapies reduced the risk of disease worsening or death, known as progression-free survival, compared with chemotherapy alone. Safety for the Tecentriq plus chemotherapy combination appeared consistent with the known safety profiles, and no new safety signals were identified in the study with the combination. The chemotherapies used were carboplatin and Abraxane (nanoparticle albumin-bound paclitaxel), which is marketed by Celgene.
The results of the IMpower130 study add to the growing evidence showing the clinical benefit of Tecentriq-based combinations in the treatment of advanced non-squamous non-small cell lung cancer. We will share these results with global health authorities with the goal of bringing this potential treatment option to people with this disease.
– Sandra Horning, MD, Chief Medical Officer and Head of Global Product Development, Genentech.
Source: You and Lung Cancer
According to the American Cancer Society, over 234,000 people will be diagnosed with lung cancer this year in the US. NSCLC accounts for 85% of all lung cancers, and about 60% of lung cancer diagnoses are made when the disease is in the advanced stages.
Genentech has eight Phase III studies ongoing in lung cancer, evaluating Tecentriq alone or in combination with other medicines, and this is the third time that Genentech has demonstrated improvement in a Phase III study in overall survival in NSCLC using Tecentriq alone or in combination.
The FDA first approved Tecentriq to treat urothelial carcinoma, the most common type of bladder cancer, in May 2016. In October of that year, Genentech got the nod to market the drug to patients with a specific type of metastatic NSCLC [those who have disease progression during or following platinum-containing chemotherapy, and have progressed on an appropriate FDA-approved targeted therapy if their tumor has epidermal growth factor (EGFR) or anaplastic lymphoma kinase (ALK) gene abnormalities]. Most recently, in April 2017, the FDA granted approval for Tecentriq as a first-line therapy for patients with locally advanced or metastatic urothelial carcinoma who aren't eligible for cisplatin chemotherapy.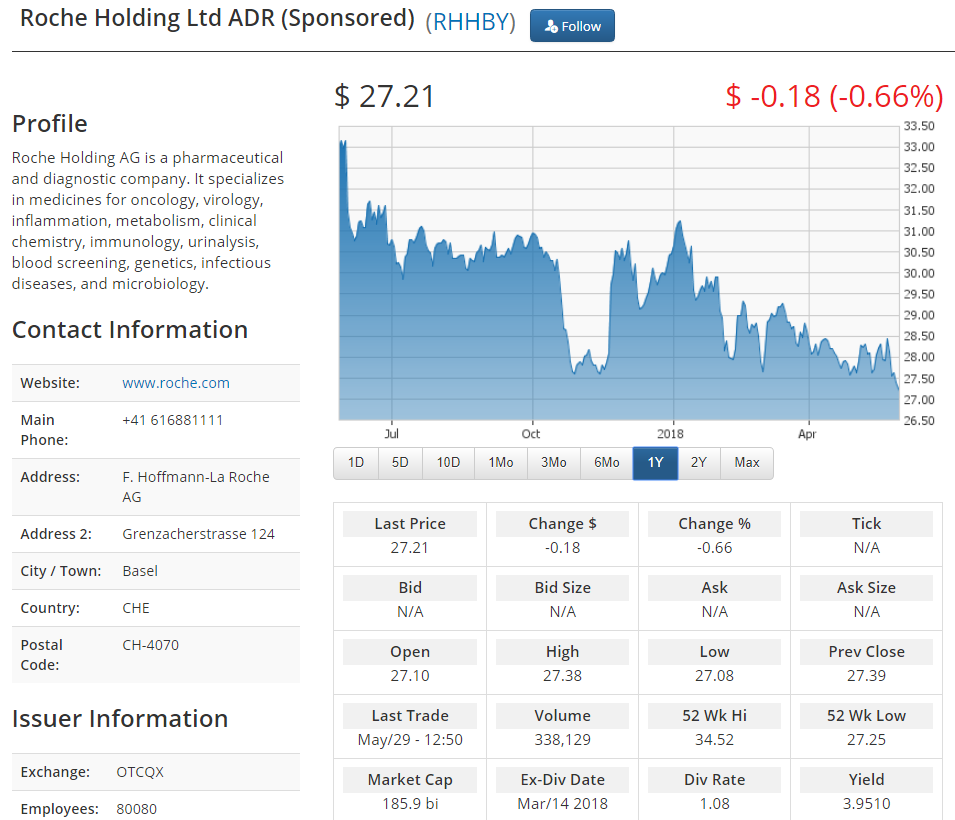 Please email us at [email protected] to see our Case Studies and Testimonials.
Please click here for information on our new trading platform.