According to the CDC, hemophilia occurs in about 1 in every 5,000 live births, affecting all races and ethnic groups. There are about 20,000 people with hemophilia in the US, and patients may experience repeated episodes of serious bleeding, primarily into their joints, which can be severely damaged as a result. Hemophilia A, also called factor eight (FVIII) deficiency or classic hemophilia, is a genetic disorder caused by missing or defective FVIII clotting protein. Some patients develop an immune response known as a FVIII inhibitor or antibody. The antibody interferes with the effectiveness of currently available treatments for hemophilia.
As we highlighted in this space in November 2017, Genentech, a member of the Roche Group (Switzerland: ROG; OTCQX: RHHBY), received FDA approval for Hemlibra as routine prophylaxis to prevent or reduce the frequency of bleeding episodes in adults and children with hemophilia A with factor VIII inhibitors. Yesterday, Genentech presented full results from the two most recent Phase III trials at the World Federation of Hemophilia 2018 World Congress in Glasgow, showing that Hemlibra reduced bleeds by 96% compared to patients who had received no treatment and by 68% compared to patients who had previously received FVIII prophylaxis.
Source: BusinessWire
Hemlibra is the first medicine to show superior efficacy to prior factor VIII prophylaxis, the current standard of care therapy, as demonstrated by a statistically significant reduction in treated bleeds in the HAVEN 3 study intra-patient comparison. Even with current prophylactic treatments, many people with hemophilia A continue to have bleeds that can lead to long-term joint damage, and there is a need for more treatment options.
– Johnny Mahlangu, Faculty of Health Sciences, University of the Witwatersrand and NHLS, Johannesburg.
Adults and adolescents aged 12 years or older without factor VIII inhibitors who received Hemlibra prophylaxis every week or every two weeks showed a 96% (p<0.0001) and 97% (p<0.0001) reduction in treated bleeds, respectively, compared to those who received no prophylaxis. In addition, 55.6% [95% confidence interval (CI): 38.1; 72.1] of people treated with Hemlibra every week and 60% (95% CI: 42.1; 76.1) of people treated every two weeks experienced zero treated bleeds, compared to 0% (95% CI: 0.0; 18.5) of people treated with no prophylaxis.
Importantly, in a subset of trial patients of those who were previously enrolled in a prospective non-interventional study, once-weekly Hemlibra prophylaxis resulted in a 68% reduction (p<0.0001) in treated bleeds compared to prior factor VIII prophylaxi
These new pivotal data show that HEMLIBRA controlled bleeds in people with hemophilia A, while offering the flexibility of less frequent subcutaneous dosing options. With this data, we now have positive results from all four of our Phase III trials that reinforce the overall efficacy and safety of HEMLIBRA and its potential to improve care for all people with hemophilia A.
– Sandra Horning, MD, Chief Medical Officer, Head of Global Product Development, Genentech.
Hemlibra was created by Chugai Pharmaceutical and is being marketed by Chugai, Roche and Genentech. There were four separate Phase III trials, and the latest data presented were from the two most recent studies. Genentech said in its press release that data from these studies are being submitted to regulators globally for expanded approval. As Alex Keown writes in Biospace, "With expanded approval, analysts predict that Hemlibra could generate up to $5 billion annually for the Roche subsidiary."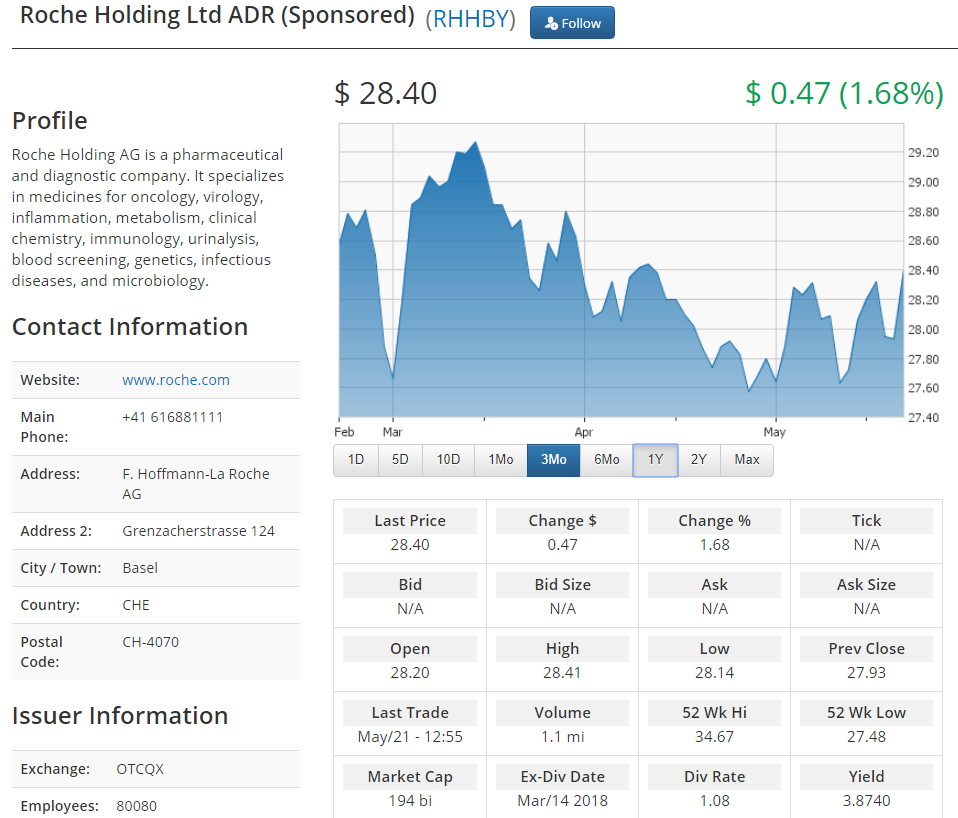 Please email us at [email protected] to see our Case Studies and Testimonials.
Please click here for information on our new trading platform.