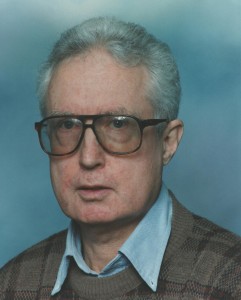 A Chinese interest rate hike and Japanese earthquake did not stop the Hong Kong market from steaming through its third week of gains and strong turnover. And the rise of the Hong Kong dollar reflected an inflow of investment into the stock market, Ben Kwong, chief operating officer at KGI Asia, told the Weekly Report.
The blue chip Hang Seng Index rose 594 points, 2.5%, to 24,396. The index of Chinese stocks increased 1.5%, 202 points, to 13,653.  Blue chip gains came on top of rises of 2.8% and 3.8% in the previous two weeks.
Three factors powered the market through an interest rate hike and Japanese earthquake, according to Kwong. One was the market expects Chinese inflation pressure to ease after mid-2012. A recent slowdown in Chinese economic expansion gave hints China may slow the pace of tightening. And finally, Kwong said, the prospective PE ratio of the Hong Kong market of 13 is attractive in historical terms.
Kwong expects upward momentum to continue, with 25,000 being the major resistance for blue chips in the near future. Laggards like Lenovo (0992) and banks like Citic Bank are among attractive stocks going into next week, he said.  End
DAILY FIX
Hong Kong Blue Chips: +114, +0.5%, to 24,396, 04-08-11, Heng Seng Index
Chinese Stocks in Hong Kong: +5, +0.04% to 13,653, 04-08-11, HSCE Index
Chinese Stocks in the U.S.: +1.5 to 465.1, 04-07-11, Bank of New York Mellon, ADR Index-China
Insight: Following gains in Chinese A-shares, Hong Kong blue chips hit a year high before falling back slightly. Chinese department stores posted big increases: Intime (1833) and Maoye (0848) both rose more than 9%. KGI Research
Quotable: "HSI rebounds with short-term resistance; investors could accumulate quality stock amid short-term correction." BOCOM International. 4-7-2011
Company to Watch: Intime Dept. Store Group (1833) "We like Intime's (1) young  average store age and (2) less risky expansion strategy by new store openings, cooperation with local player and M&A to increase market share in Beijing, Hubei and Anhui markets." BOCOM International. 4-7-2011
Brokerages and analysts cited here have disclaimers on their websites emphasizing their statements are for information only. They do not endorse my blog, and I don't endorse them.  End
DISCLOSURE: The views and opinions expressed in this article are those of the authors, and do not represent the views of equities.com. Readers should not consider statements made by the author as formal recommendations and should consult their financial advisor before making any investment decisions. To read our full disclosure, please go to: http://www.equities.com/disclaimer