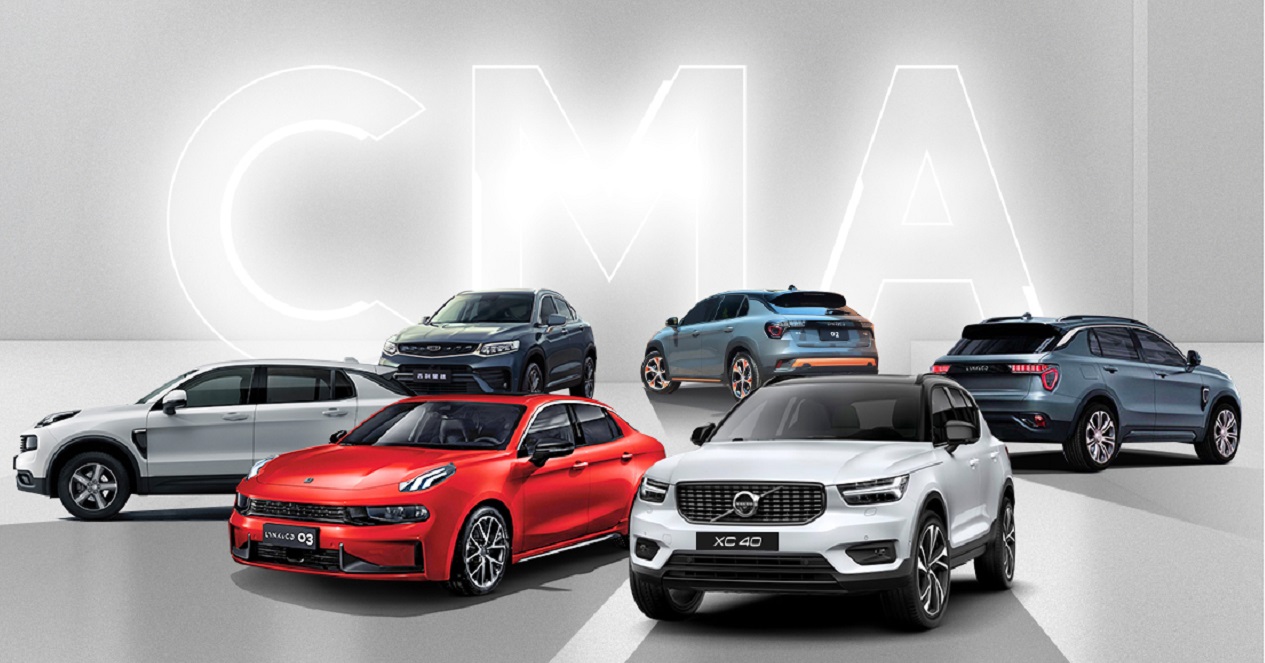 Image: Geely cars based on Compact Modular Architecture platform. Source: Geely Auto Group
Chinese automaker Geely is partnering with tech conglomerate Tencent Holdings to further develop smart car technologies, including intelligent cockpits and autonomous driving capabilities.
Geely Holding Group, whose brands include Volvo, Lotus and Lynk, said Tuesday it will also work with Tencent to fully digitize all aspects of an automotive product's life cycle, from development to manufacturing to after-sales service.
An Conghui, president and chief executive officer of Geely Auto Group, said, "The global automotive industry is facing profound changes and new technologies are restructuring the industrial ecology. Looking ahead to the future, we must be open to cooperation, joint development and new innovations."
Besides digitizing the automotive value chain, Conghui said they hope to "fulfill our responsibility to society by jointly promoting sustainable low carbon development" throughout the car industry.
The agreement, Tencent Senior Executive Vice President Tang Daosheng said, builds upon success of previous partnerships between the two companies.
Tencent, formed 23 years ago in China, is now a multinational holding company, with businesses ranging from the world's largest video game publisher to China's largest music company. In 2018, Tencent and Geely teamed up to form a joint venture with China Railways to develop high-speed Wi-Fi and mobile apps for the railway service.
The following year, ECARX, a strategically invested enterprise under Geely, worked with Tencent on intelligent connectivity services, joint user operations, automated intelligence and cloud services.
Many Tencent automotive applications have already been integrated into several Geely and Lynk & Co car models, according to Daosheng.
"Today, the digitalization of the mobility sector has reached a new level and the time for Geely to digitally transform all aspects of their automotive product lifestyle is upon us," Daosheng said.
The agreement with Tencent, which has investments in electric car makers including Tesla and Nio, is the latest partnership by Geely with companies in the technology sector.
Earlier this month, Geely revealed it will launch a smart electric vehicle company with Baidu Inc. It also announced plans to work with Foxconn to provide contract manufacturing for auto makers, Reuters reported.
According to a recent ABC News report, pressure from the Chinese government to meet sales quotas has prompted a number of agreements between global and Chinese automakers to share the costs of developing electric vehicles.
_____
Source: Equities News