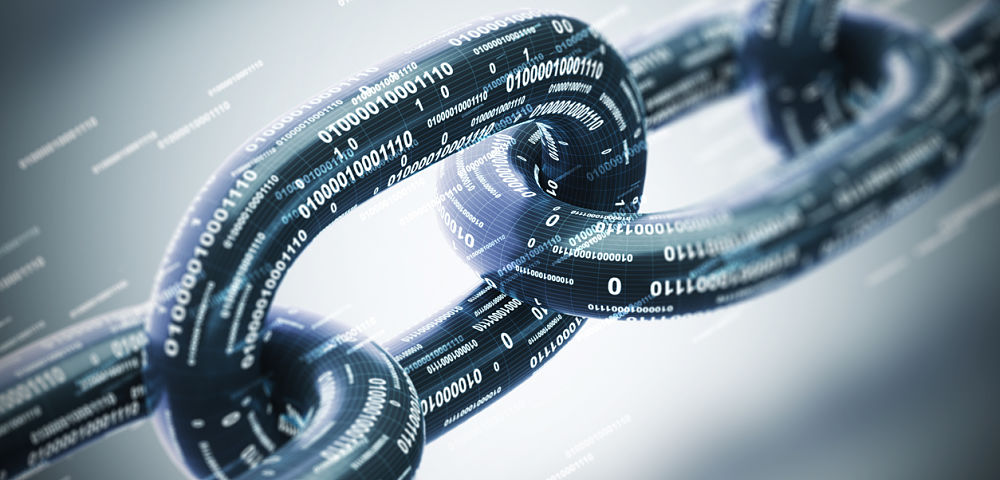 Be sure to read the rest of our featured cannabis coverage program here:
---
Recent sales reports from the cannabis industry allude to a boom that is going to be even bigger than predicted. A recent report from the Marijuana Business Factbook estimated retails sales for medical and recreational cannabis will reach $8 billion to $10 billion. This is a 50% increase from last year and raised the 2022 projection to $22 billion. California is a huge driver, adding an expected $4 billion to $5 billion in cannabis sales this year. Continued growth beyond projections for Colorado, Washington and Nevada factored heavily into increased estimates.
One of the most exciting drivers of the soaring cannabis market is the maturing medical sector in states that freshly entered the fold like Florida, New Jersey, Pennsylvania and Maryland, not to mention Arizona and New Mexico. Estimates for medical cannabis sales increased to between $3.7 billion and $4.5 billion since last year's estimates, between $3.1 billion and $3.7 billion. While this latter sector has some of the greatest potential, it is also fraught with the most uncertainty.
Despite policy changes on the state level and the rapidly increasing prevalence of use, medicinal cannabis research still faces a host of challenges including funding, supply and methodology. All forms of cannabis, including non-psychoactive cannabidiol, are illegal according to the federal government, and due to this designation, research on the benefits and limitations of cannabis are lacking. Cannabis researchers in the field must navigate through several approvals spanning from the FDA, NIDA and DEA along with state and local agencies, creating a daunting set of layers that discourages most research pursuits.
On the supply side, NIDA controls the sole supply of cannabis for research purposes, and pursuing studies demonstrating the therapeutic benefits of cannabis does not fall under their mission to "advance science of the causes and consequences of drug use and addiction." For these reasons, only 6% of cannabis research has focused on the plant's benefits, leaving regulators, physicians and patients in the dark.
In an effort to fix this problem and make trusted medical cannabis information more readily available for physicians, health professionals andpatients alike, Global Cannabis Applications Corp. (FUAPF, CSE:APP, FSE:2FA), or "GCAC," has created a data solution that employs artificial intelligence, mobile applications, blockchain and tokens to create a first-of-its-kind medical cannabis knowledge economy.
Using Blockchain and Artificial Intelligence to Push Forward Patient Outcomes
GCAC's platform is called the Citizen Green. The platform facilitates easy end-to-end data collection, analysis, aggregation, transfer and commercialization of medical cannabis data. The purpose of the platform is to facilitate quality, regulated cannabis products to the market more efficiently, leading to improved patient outcomes.
On one end the platform is collecting data from different sources: medical cannabis patients, LP surveys, medical research and supply chain data. The company is building various input mechanisms, such as the company's mobile apps, CannaLife and Prescriptii. The former is a networking app targeted at bringing together medical cannabis users with non-users. The app allows users to share anecdotal experiences, network, have topical conversations and offer recommendations about specific products, strains and delivery methods. The Prescriptii app is geared toward the medical cannabis card holder. The app walks the patient through a decision tree of ailment-related questions leading users to local retailers on an interactive map.

GCAC's apps are designed for ease of use, and both are embedded with the proprietary Sanna chatbot, an AI guide to help users walk through the apps and gather valuable information. For example, on Prescriptii, Sanna will help a patient evaluate their experience with using a particular strain, analyze if any health issues improved using that product and even offer recommendations for other products to try. In short, these apps work to educate and capture high-level anecdotal information linking it to the neural network AI engine, which combines it with all the other data points aggregated from the different sources and synthesizes and refines it to structured actionable insights. The company calls this "Pain to StrainTM", which significantly reduces the timeline for clinical studies.
"Our system focuses on the individual," said GCAC CEO and President Brad Moore in an interview. "We are just taking a lot of noisy data, extrapolating it and refining it for a useable sample size."
All the data transactions are recorded on the blockchain, which allows for a trusted, secure and decentralized exchange validated data between the community and the platform.
Gamifying Cannabis User Data
One of the more interesting parts of Citizen Green is that GCAC is going to any length to ensure the participation of the community and created a reward system in which users receive Citizen Green Tokens (CGT) for sharing their information and authorizing its use. The idea behind this gamified ecosystem is that user data is valuable and adding it to empirical community knowledge is imperative for the growth of the medical cannabis ecosystem as a whole.
According to the company, CGT tokens are the basis of the Citizen Green Community information economy and are primarily intended to solidify consumer loyalty and incentivize all participants in the ecosystem to take positive action.
In an era where internet companies and social networking services are willfully making dividends off consumer data, GCAC has turned that idea on its head, allowing users to earn money from electing to share their personal information.
The token itself is an Ethereum-based ERC-20 token with a fixed supply of 45 billion. 5.12 billion tokens will be air-dropped to the GCAC community, 21 billion will be allocated for distribution and 18.8 billion will remain as treasury tokens. To be precise, this digital reward system credits users for allowing the community to aggregate portions of their medical data with tokens that can be used for product discounts, access to special events, bonus product offerings, platform fees or even data itself. Besides being earned through inputting data, CGTs could be purchased from CGT holders who may trade them on leading crypto marketplaces.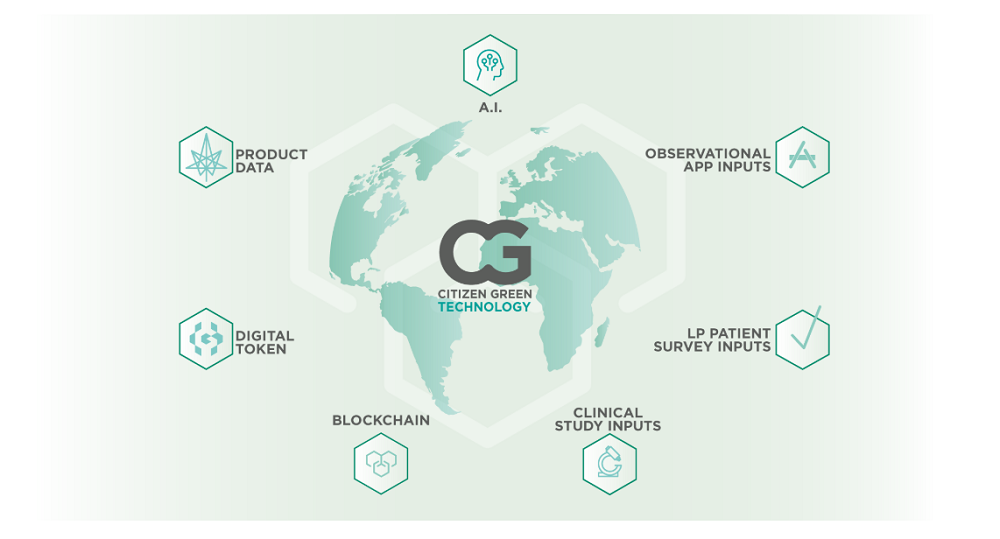 The target audience for this exchange will cover a range of consumers in the cannabis industry, including university researchers, physicians looking for a point of reference to gauge effective treatments, pharmacists looking for a potential dosing blueprint and even retailers looking to determine how well a certain product is performing on the market. These are just a few of the potential demands for data.
"Our basic revenue model is we basically look at various forms of data, from the anecdotal side to clinical trial side," Moore said in the same interview about the company's revenue model. "We use different forms of artificial intelligence to actually come up with a product of data that dispensary workers, LPs and retailers can use to create better prescriptions so that when you go home, you have more confidence that certain products can help you with your glaucoma or your arthritis or whatever ailment that you are suffering from. Part of the big revenue model comes just from that ability to provide access to people to that data."
A Utility Token in Every Measure of the Word
Another key aspect of the GCAC business model is that the CGT token is a utility token. It is not a security token, but offers access to the company's future service – similar to a coupon – leaving them exempt from federal securities regulations. Recently, the Bank of Lithuania analyzed the company's token ecosystem and concurred with GCAC that the CGT was indeed a utility.
"The opinion letter from the Bank of Lithuania Supervision Service is an independent validation that our token ecosystem is a utility and not a security," said Moore in the press release. "We have an international team of experts working to implement a token economy that will facilitate the collection and use of medical cannabis data to benefit the global cannabis industry in a fully compliant way."
In addition, a team of company executives accompanied the Lithuanian Finance Ministry on a trade mission to China, visiting the China Beijing International Fair for Trade and Services and the 2018 E-Commerce Convention, also in Beijing. GCAC noted that China is moving towards a more liberalized medical cannabis market as it copes with an aging population and rising pharmaceutical and healthcare costs.
"We are extremely honored to join Mr. Vilnius Šapoka, the Minister of Finance of Lithuania, on this very important trade mission to China," Moore added in the press release. "This is a significant opportunity to promote and showcase the strengths and capabilities of the Citizen Green platform on an international stage. Our Citizen Green platform is fully scalable and offers significant medical value to the most populous country in the world with growing medical needs."
It is also important to note that in April GCAC signed to important partnerships as well. On April 9, the company announced an MOU with One System One Solution, a joint venture of TheraCann, to build sustainable infrastructure and technology for the cannabis industry. Then, on April 17, GCAC released news on a collaboration with the Foundation of Cannabis Unified Standards or "FOCUS." The organization looks to maintain good manufacturing practices within the cannabis industry.
These news items are validation for GCAC to continuing rolling out their pioneering data ecosystem, while simultaneously placing the company at the forefront of the conversation when it comes to improving information systems for the medical cannabis community.
Bottom line, GCAC wants to be wherever people are having conversations about medical cannabis, whether they are actual or digital. The mission of the Citizen Green Community extends to all borders and GCAC is starting to build momentum behind this innovative data engine as more and more governments re-examine cannabis regulations. The company is currently gearing up towards the expected growth of the Citizen Green Community.
---
In the interest of full disclosure, we call the reader's attention to the fact that Equities.com, Inc. is compensated by the companies profiled in the Spotlight Companies section. The purpose of these profiles is to provide awareness of these companies to investors in the micro, small-cap and growth equity community and should not in any way be considered as a recommendation to buy, sell or hold these securities. Equities.com is not a registered broker dealer, investment advisor, financial analyst, investment banker or other investment professional. We are a publisher of original and third party news and information. All profiles are based on information that is available to the public. The information contained herein should not be considered to be complete and is not guaranteed by Equities.com to be free from misstatement or errors. The views expressed are our own and not intended to be the basis for any investment decision. Readers are reminded to do their own due diligence when researching any companies mentioned on this website. Always bear in mind that investing in early-stage companies is risky and you are encouraged to only invest an amount that you can afford to lose completely without any change in your lifestyle. Equities has been compensated with cash, common shares and/or warrants for market awareness services provided.