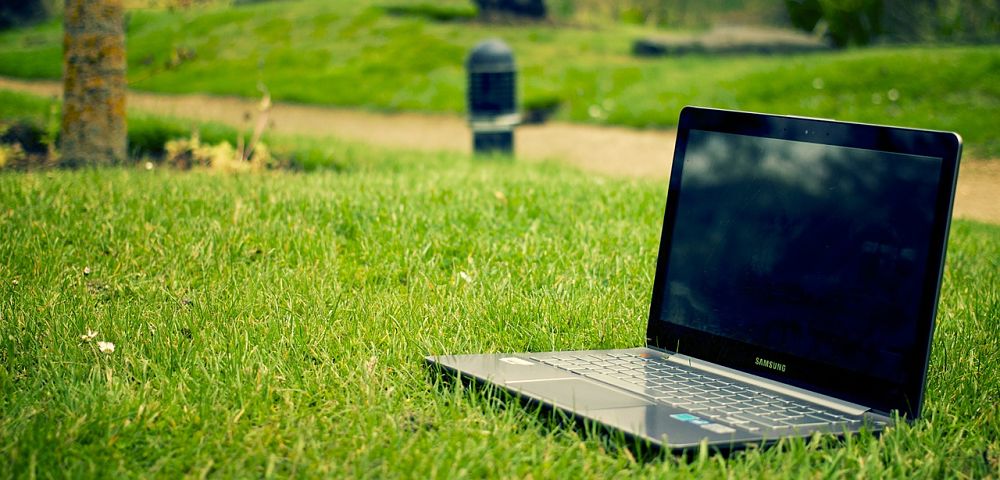 Frontier Business once again sponsored their annual study called, "10 Friendliest States for Online Business". This 2018 list shows how some states rise and others fall. We all know how doing business online let's companies, large and small do business all over the country and in fact all over the world. However, you may not have known that certain states take the friendliest position with these companies.
Some are strictly online businesses while others have an online sector of their traditional business. Both types need certain kinds of support to maximize their success. Example, technology is one slice of this pie. So, the study looks at average Mbps or megabits per second in each state and other tech strengths.
Another is the governmental attitudes. Some states are simply friendlier to business and to online business, compared to others.
Frontier Business List of 10 Friendliest States for Online Business

Washington is number one according to this Frontier (FTR)FTR Business list of the ten friendliest states for online business. The Seattle area has exceptional broadband and Internet. Income is higher than the national average. Plus, there is no personal or corporate income tax. It is home to Amazon.com (AMZN)AMZN, Microsoft (MSFT)MSFT and Intel (INTC)INTC.
Oregon is number two, moving up two spaces. Like Washington, it has excellent broadband and Internet. The "Silicon Forest" and no taxes are attracting both companies and high-tech workers.
Rounding out the top five, Utah is still in the number three and called "Silicon Slopes", Virginia as number four, dropping from last year and Colorado as number five.
The next five states include California, Delaware, Minnesota, Maryland and Massachusetts, which is a newbie to this list. Washington DC and Arizona were on the list last year but have been dropped in 2018.
This year both Colorado and Massachusetts replaced Washington DC and Arizona of the top ten list. Some states are forward thinking when it comes to things like attracting business. They have more desirable taxes, technology, broadband and Internet, high tech workers and more.
States Must Continue to Focus on Being More Desirable to Attract Business

Business owners look for the most desirable place to open a new business or move an existing business. Many of these companies are large enough to matter to states, but small enough to be flexible. That means they can move if the state they are in becomes less desirable or another state becomes more desirable.
So, as you can see this list is continually changing. States and cities must create real incentive for companies to open or move there.
Companies who do business nationally or internationally often look for a variety of items including taxes, governmental support, high tech workers, transportation like an airport that has both national and international reach, affordable housing for workers, a vibrant and fast-growing area to live and shop full of arts and entertainment and much more.
The methodology for this Frontier Business 10 Friendliest States for Online Business had their analysts weigh the metrics of each state, then the region of the US considering local technology, demographics, workforce, education, economic climate and cost of living.
So, check out this report. It is very eye-opening. It shows the ranking of all the states and this list changes every year.
Jeff Kagan is an Equities.com columnist. Kagan is a Wireless Analyst, Telecom Analyst, Industry Analyst, speaker and consultant. He follows wireless, wire line, telecom, Internet, cable TV, IPTV, Cloud, Mobile Pay, FinTech and communications technology. Email him at [email protected]. His web site is www.jeffKAGAN.com. Follow him on Twitter @jeffkagan.