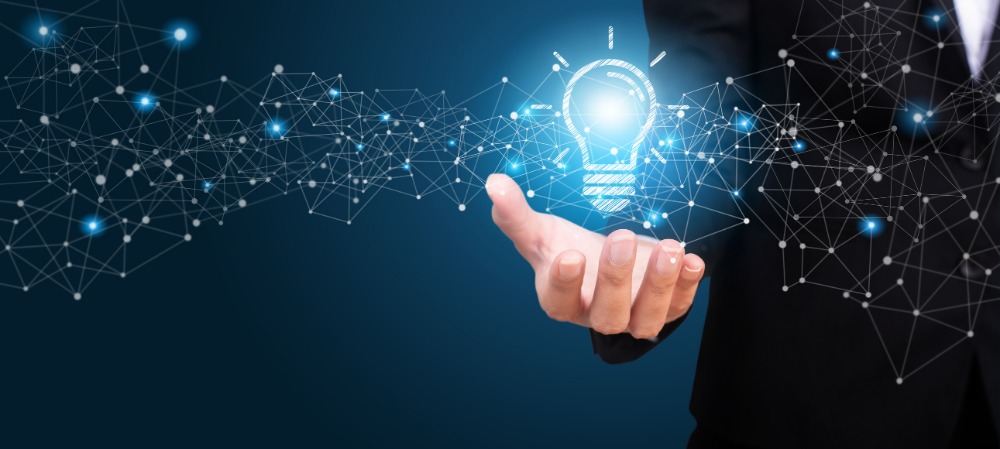 Image: iStock.com/penguiiin
Here's the thing about startups: When you're building one, you're learning and doing everything on the fly. Having a killer idea is a great starting place, but making it work means putting your nose to the grindstone and your foot on the pedal every day.
When you're in that mental zone, it's not always easy to be reflective and consider the life and business lessons you're learning each day. But learning is the name of the game as you assimilate new information and find ways to improve on a daily basis.
These are a few of the lessons I've learned when I've been in the trenches building and running multiple startups.
1. Think big, and encourage everyone else to also
Startups are born from the seeds of ideas, from thinking big and trying to do things better. To build a culture of ongoing innovation, everyone needs to buy into that concept – that there shouldn't be limitations on dreams, goals, and ideas.
If everyone on your team is shooting for the stars, you'll have a better chance at success than if you have a lot of naysaying happening between team members and groups.
People love to have their ideas heard. If they feel like they're part of a community where dreaming and sharing is encouraged, it increases their investment in the vision and success of the company.
2. Sprint and be agile
You don't have to be married to an idea. Instead, allow yourself to create and test, then review your success and decide how to move forward from there.
We've seen success running 90-day testing cycles. We give ourselves three months to do three big things and review the data in one-month blocks. It's enough to time to start seeing what works, but not so much that we're mired down or feel unable to pivot.
Testing in these shorter sprints allows us to be nimble and to move with the market, instead of committing resources to creating something and then rolling with it whether or not it actually works and meets customers' needs.
3. Keep the focus on the customer
While the idea for a startup may come from a kernel of an individual dream or vision, most successful strategies are built with a focus on customer support and customer experience.
Getting customer feedback is invaluable when it comes to advancing your startup. You need to understand who your buyer is and what they want to accomplish in order to create and sell the product that fits their needs and secures their loyalty.
For example, with my company Right Inbox, our team took a look at what customers liked, loved, and hated, then used that feedback to make improvements accordingly. We were able to announce enhancements that dealt with frequent customer pain points like CRM integration and clunky calendar management.
4. Connect and inspire delight
One of my favorite ways to delight customersis also one of the easiest: I talk to them. I try to connect with some of my product users personally each month, whether through online forums, emails, or phone calls – and I get as much out of it as they do.
When I take time to connect with them, it builds their loyalty to my product, and at the same time, I get actionable feedback that helps me make my business better.
5. Market, but do it in smart ways
It may sound unbelievable coming from a serial marketer, but I don't recommend overdoing it with marketing in the early days.
It can be tempting to throw money at marketing ideas to try to gain clients quickly. However, there's more to be gained from being agile, innovative, lean, and timely with your marketing.
For example, with Mailshake (originally contentmarketer.io), we learned from doing too much marketing too fast.
We had a great product, we had some good marketing ideas, and we marketed – but we weren't marketing to the right people. While we created a lot of buzz, we didn't really have our product aligned with our ideal buyer, so the buzz wasn't doing its job and boosting our profile.
Once we learned from that initial marketing investment, we pivoted and made some changes and were able to define the product and audiences better, thereby marketing more effectively.
6. Only spend when you have to, so you can build sustainably
When you have a good product, it can be tempting to want to take any and all comers in the investment realm. After all, you need money to ensure you're successful, right?
While funding is critical, it can impact you negatively if you're not ready to grow. Having large-scale funding brings investors who want results, and it can push you to make choices you're not ready to make.
When you have the responsibility of quarterly results and metrics hanging over your head, you have to hire fast, grow your team, and make choices that you would not normally consider responsible if you were working with your own money alone.
I've been able to successfully bootstrap some of my startups (including ContentMarketer.io./Mailshake), and I attribute my success in this area to careful planning, practical growth strategies, and clever marketing to reduce expenses.
7. Perfect and recreate
You may have noticed there are some similarities between my businesses. There's a reason for that.
I've made a conscious decision to build multiple businesses clustered around similar ideas. In this way, I'm able to delve into a process, figure out what works, then utilize it across all of my companies.
For example, my lead generation and email finder tool Voila Norbert dovetails with some of my other startups. While the products are not the same, they complement one another and they all fit into the SaaS model.
When this particular site was for sale, I saw its potential and wanted to see whether I could grow a business someone else started using the techniques that have proven successful for my other companies. I purchased it and have more than doubled its base in the time I've owned it.
Being in the trenches of a startup can be fun and frustrating, exhilarating and exhausting, often all at the same time. However, I've found that my greatest successes come from persistence and open communication.
Knowing what customers want, working to make it available to them, then marketing it and closing the deal – that's a foolproof recipe for success in a startup or any other line of business.
What life lessons have you learned in the business and startup trenches? Feel free to share them in the comments below.
---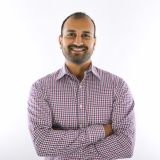 Sujan Patel is a partner at Ramp Ventures, makers of Mailshake, Pick, VoilaNorbert, and Right Inbox. He has over 14 years of marketing experience and has led the digital marketing strategy for companies like Salesforce, Mint, Intuit, and many other Fortune 500 caliber companies. Check out his personal website for all things growth and content marketing.