​Frenzied Blow Off for US Stock Market Underway
Michael Markowski Follow |
A frenzied blow off for the stock market and especially the Dow Jones Industrial composite index is underway. Investors are selling everything that is not tied down to pour their money into the index, which houses 30 of the world's largest companies. Investors are also pushing Dow members Apple (AAPL) and Microsoft (MSFT) to record all-time highs. The two companies and Amazon (AMZN) who are members of the S&P 500 have accounted for more than 40% of the S&P 500's year to date gains. What's being sold includes small cap, value, momentum and growth stocks and US Treasury bonds.
Since the beginning of September, the Dow Jones has increased by more than three percent. This compares to a decline of 6% for the S&P Small cap 600 over the same period.
The spread between the Dow and the S&P 600 is now at its widest level that it has been at over the last five years.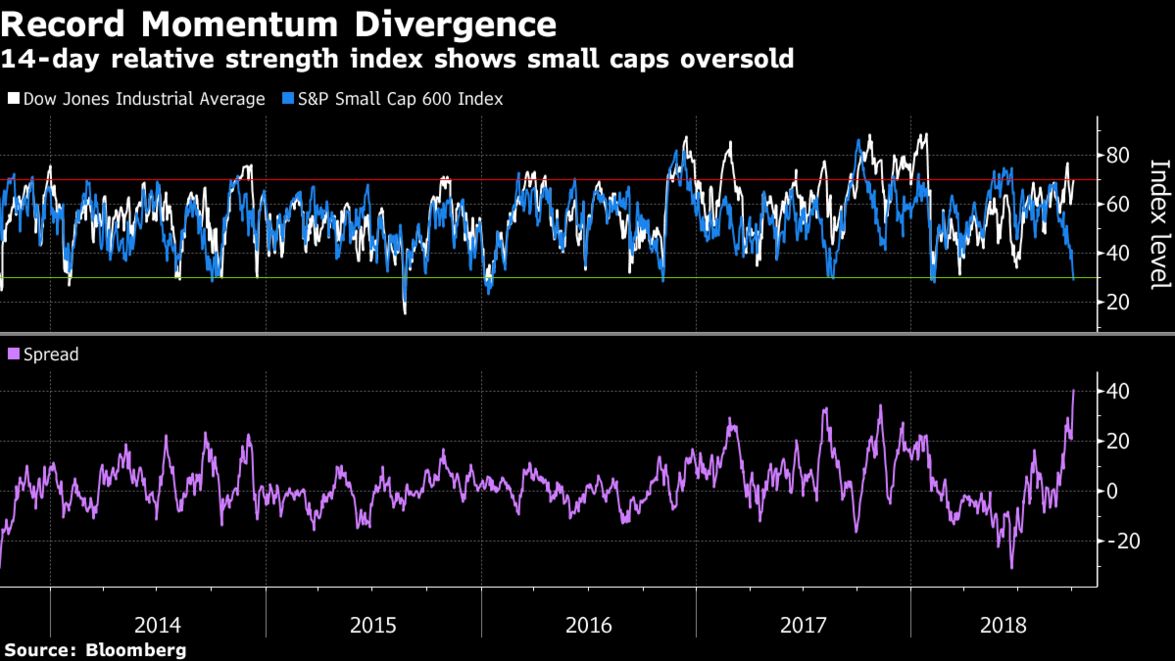 The chart below for the month of September depicts that value, growth and momentum shares declined. The shares of the most profitable and dividend paying companies increased.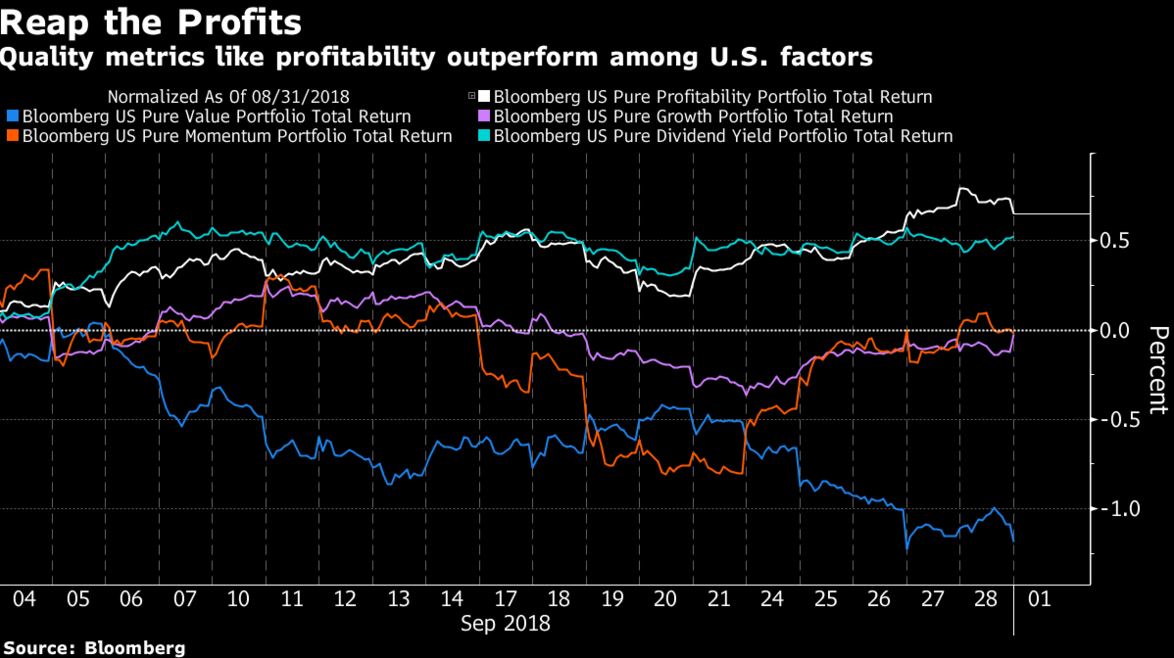 The 10-year treasury bond has sold off and its yield is now at the highest since 2011. This indicates that investors are selling their bonds to buy the shares of the largest and most profitable companies.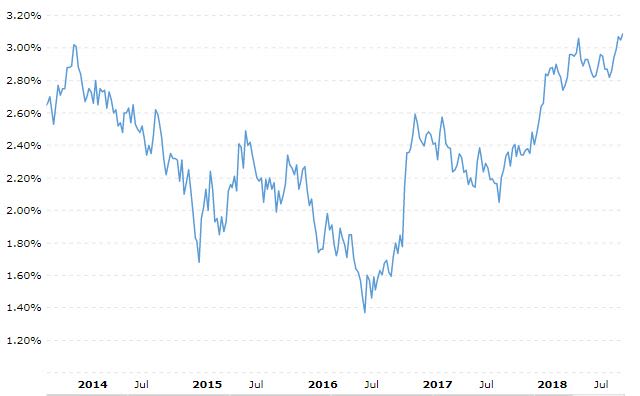 The selling of everything to invest in the world's largest and most profitable companies poses a big problem. Its because the law of large numbers says that the larger a business or the value of asset grows the harder it is for that business or asset to maintain its growth. Therefore, the shares of these companies will soon run out of gas. When this happens, the markets will begin a significant correction. That investors are especially selling their small company shares is irrational. What should be happening in this stage of the economic recovery is to sell the shares of the largest companies to buy the shares of the smaller companies. Small can grow in any economic environment since they are unaffected by the law of large numbers.
The shares of the members of the Dow Jones Industrial composite and Amazon are nearing a buying climax. The markets are very susceptible to a significant correction especially since the markets are now in October, a volatile month that is famous for crashes. Investors should remain on alert for a significant correction. BullsNBears.com is loaded with information about crashes and eleven other research categories listed below. To receive new articles when they are published sign up for free alerts.
DISCLOSURE: The views and opinions expressed in this article are those of the authors, and do not represent the views of equities.com. Readers should not consider statements made by the author as formal recommendations and should consult their financial advisor before making any investment decisions. To read our full disclosure, please go to: http://www.equities.com/disclaimer
Companies