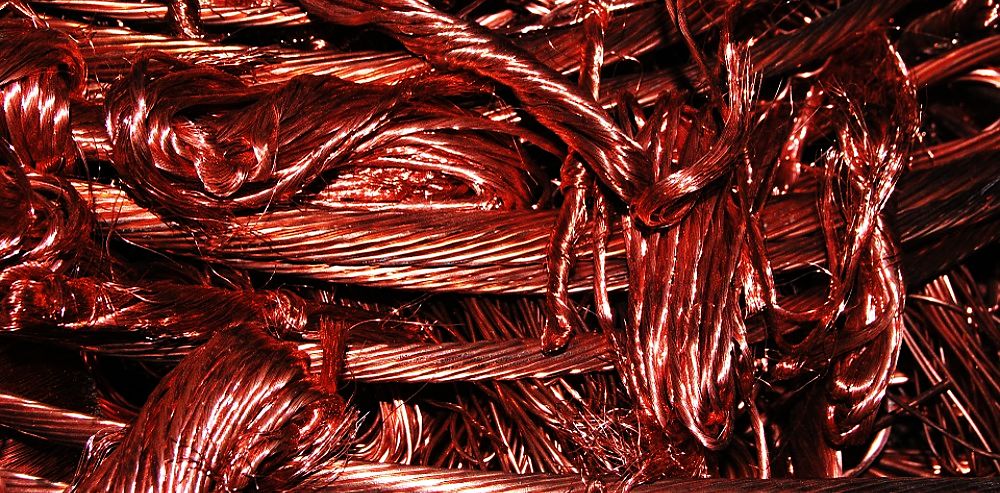 When the Great Recession hit the US, it quickly spread to the global economy. The impact on the demand for raw materials was devastating, recalls Jim Powell, editor of Global Changes & Opportunities Report.
Prices for iron, copper, aluminum, and other metals plummeted – and so did the price of energy. During most of the eight-year recovery, raw material prices remained low because the world was awash with inventory.
Now those supplies are dwindling. As always happens when demand exceeds supply, prices are starting to go up. Meanwhile, the outlook for copper is improving rapidly due to four powerful trends.
1. Low-interest rates, a modest improvement in the economy, and rising consumer optimism have been positive for home sales. In many parts of the country, properties are in short supply. The result will undoubtedly be another round of home building that will boost the demand for copper.
2. The global economy may not be particularly strong, but it is healthy enough to stimulate the demand for manufactured products that include everything from cars to toasters. It's another plus for copper.
3. The electric car industry is expanding much more rapidly than even its most ardent cheerleaders expected. Electric vehicles, of course, need copper in the motors and in the batteries. Even more copper will be needed to build a nationwide network of charging stations.
4. Solar power is also expanding rapidly — and needs copper for the panels.
---
---
I think the company that will profit the most from the rising demand for copper is Freeport-McMoRan (FCX) the world's largest publicly-traded producer.
Freeport mines copper in the US, Indonesia, Peru, and Chile. FCX also has some molybdenum, gold, and energy operations.
After remaining on the floor during the slow economic recovery, copper prices rose 4% in July. The company's second quarter net income jumped 11.4% vs. a loss last year. Accordingly, the stock is starting to move up – but I think it has a long way to go.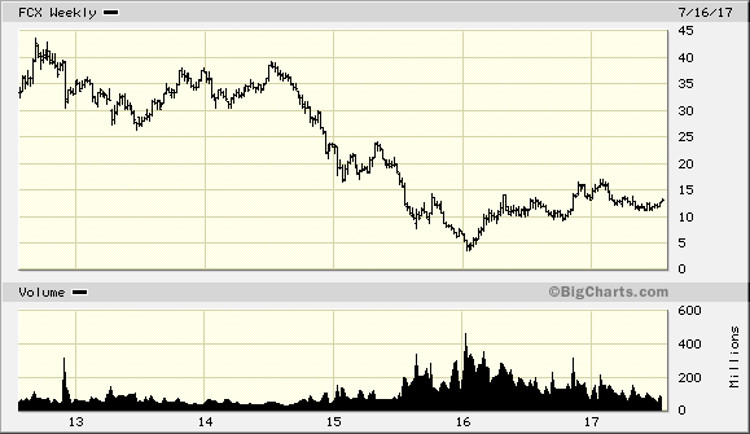 Although the price of copper, and the fortunes of copper producers, can be volatile, investors who buy Freeport-McMoRan for their long-term accounts should be well rewarded. Even if the stock only moves back to its mid-2014 level (see the chart), investors will do very well.
Jim Powell is the principal analyst for the popular Global Changes & Opportunities Report.
Subscribe to Jim Powell's Global Changes & Opportunities Report here…
About MoneyShow.com: Founded in 1981, MoneyShow is a privately held financial media company headquartered in Sarasota, Florida. As a global network of investing and trading education, MoneyShow presents an extensive agenda of live and online events that attract over 75,000 investors, traders and financial advisors around the world.
DISCLOSURE: The views and opinions expressed in this article are those of the authors, and do not represent the views of equities.com. Readers should not consider statements made by the author as formal recommendations and should consult their financial advisor before making any investment decisions. To read our full disclosure, please go to: http://www.equities.com/disclaimer