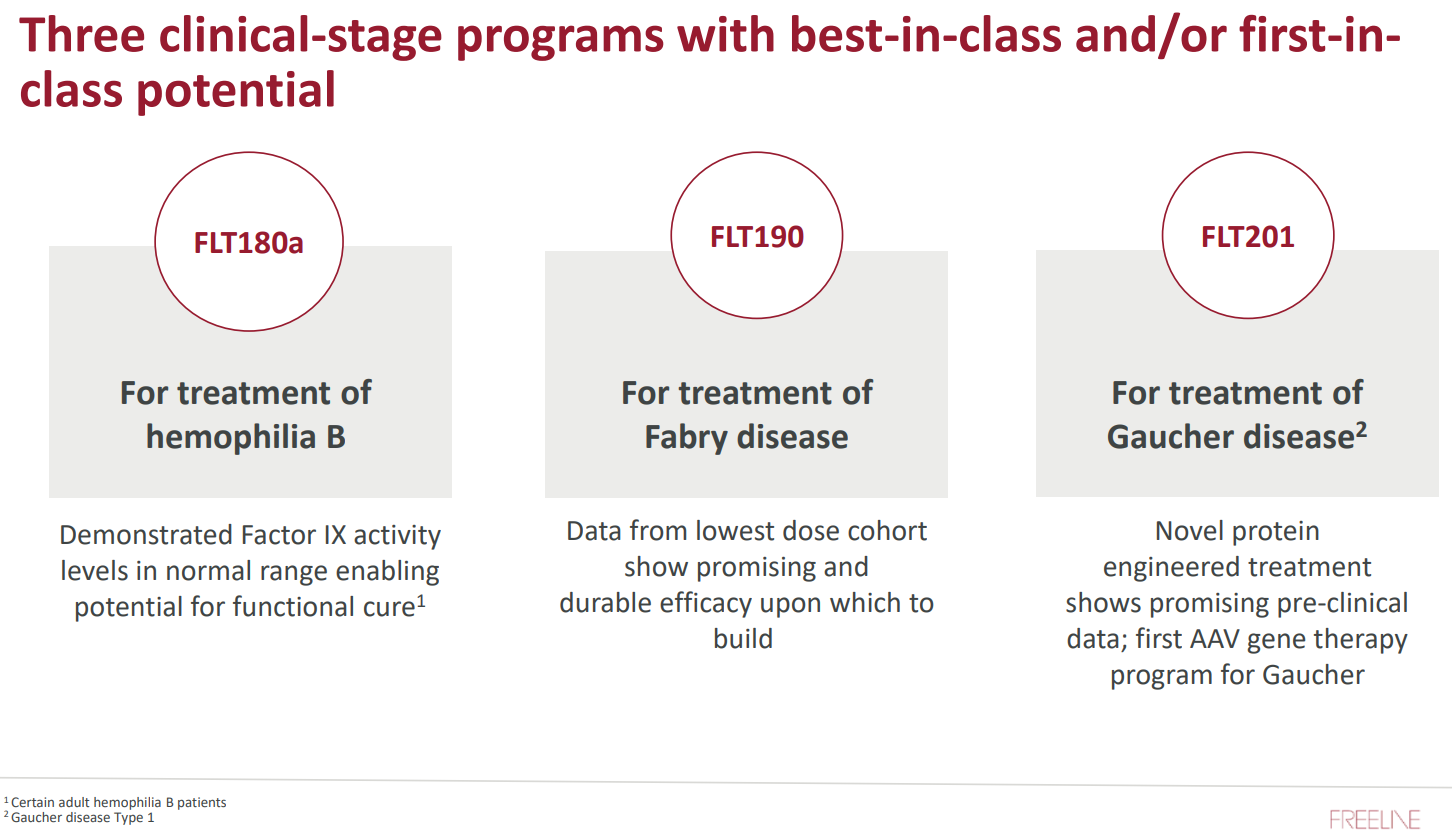 Image source: Freeline Therapeutics
Freeline Therapeutics ( FRLN ) announced Friday that it has raised $26.1 million in gross proceeds via a registered offering of its American Depositary Shares (ADSs).
The company said it has entered into a definitive agreement with its majority shareholder, Syncona Portfolio Limited, a subsidiary of Syncona Limited, and certain other existing shareholders for the purchase of 24,857,144 ADSs at $1.05 per ADS.
Syncona is a healthcare investment fund publicly listed in London. Each ADS represents one ordinary share.
In a registered direct offering, the issuing company sells securities directly to investors without an investment banking intermediary, eliminating most of the costs associated with raising capital.
Freeline is a London-based company developing gene therapies for people with inherited systemic debilitating diseases.
Investment thesis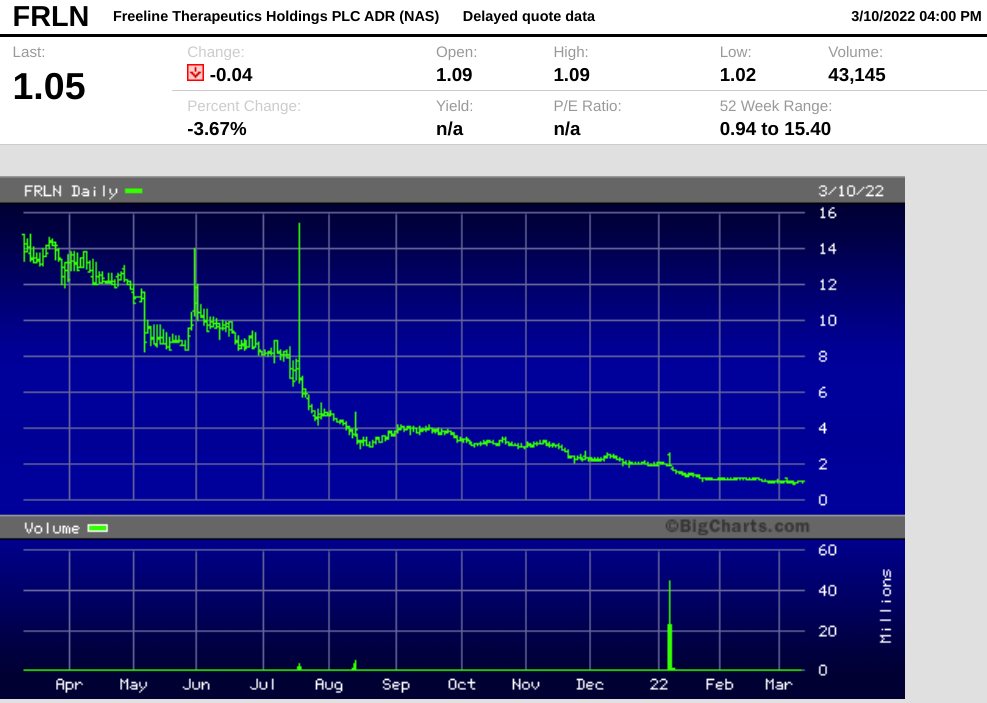 Freeline went public in August 2020, raising $160 million at $18 per ADS. The shares traded steadily for a few months until the disastrous day in February 2021 when the company announced that it was delaying its pivotal clinical trials for gene therapy to treat hemophilia for two years while it dealt with the FDA's concerns.
Over the past year, there has been little reason for investors to take notice of the company, but this latest capital infusion should change that.
This deal puts the cash balance at about $160 million with multiple clinical milestones on the docket over the next 18 months.
At a post-deal market cap of about $64 million, investors with high risk tolerance may wish to examine Freeline in anticipation of these many key events that could serve as long awaited catalysts for the stock: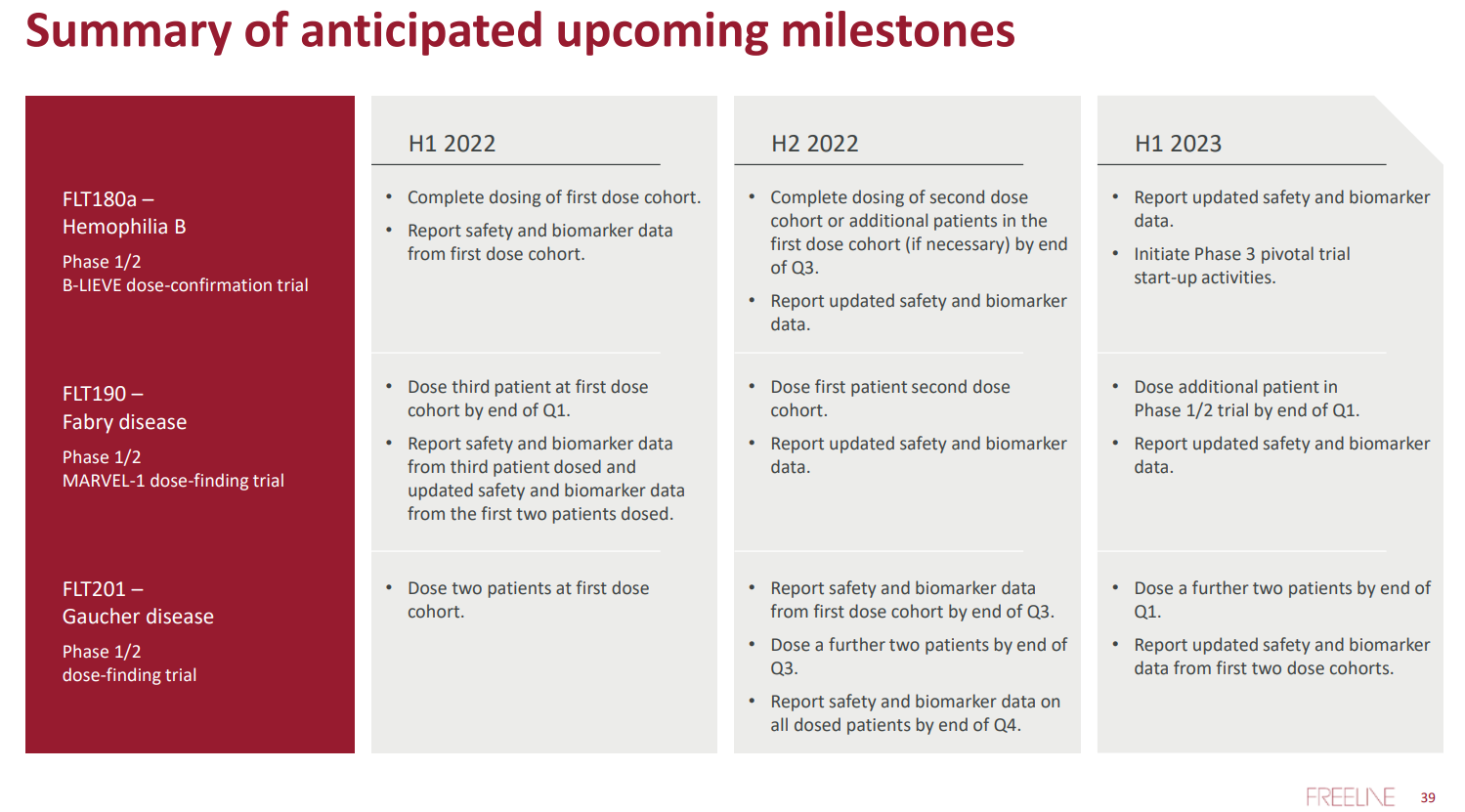 _____
Source: Equities News