​Equities.com CEO Talks Free Stock Trading and Unlimited Options Platform – Q&A with Michael MacDonald
Equities Editors Desk Follow |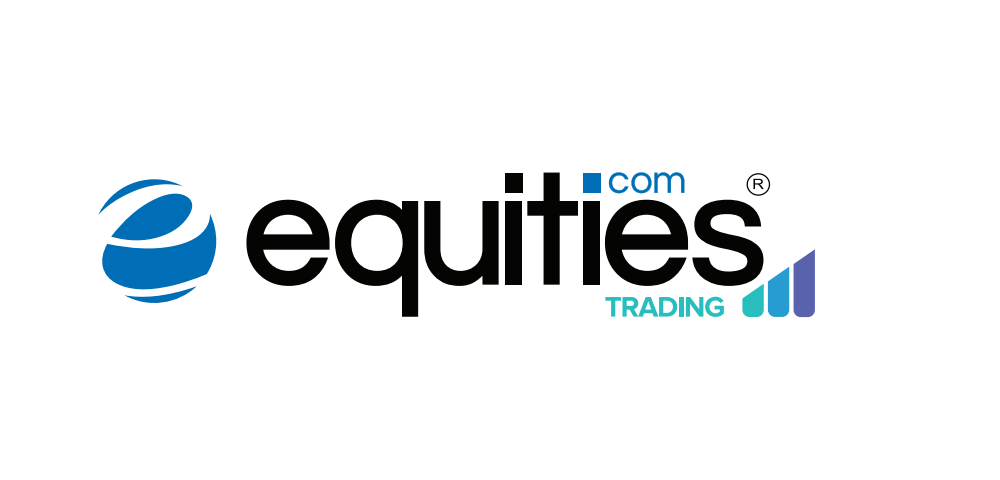 Recently, Equities.com launched its commission-free equity trading platform and unlimited options trading for only $89.95 a month. The new service is provided in partnership with Tradier Brokerage, Inc., and, unlike casual apps like Robinhood, is designed to be the ideal trading solution for the more sophisticated traders and serious investors.

In addition to the unlimited commission-free stock trading and low-cost options trading, Equities' full-service platform is providing real-time market data, integrated financial news and research, low cost margin accounts and even tax-advantage retirement accounts.
The 100% free trading and option subscription service is available to Equities.com's existing 300,000 users, and to any new members that register to the Equities.com community.
To learn more about this amazing new offering and what it means for the future of the Equities.com platform, we spoke with Michael MacDonald, CEO of Equities.com. The interview discusses the exciting value propositions of this new trading service for users, what sets it apart from apps like Robinhood and other existing brokerages, and why he thinks people should sign up right now!
EQ: Equities.com, in partnership with Tradier Brokerage, just recently launched 100% free trading for stocks, and unlimited options trading for $89.95 a month. What does this new offering mean for the future of the Equities.com platform and experience for its users?
MacDonald: At Equities, we've always had a laser focus on providing comprehensive market news and data to our customers so that they're able to more effectively discover and capitalize on intriguing investment opportunities. In addition to our great content and data, our goal is to empower Equities users with all the proper tools and information they need to succeed in the market, from the ability to engage directly with the management of many public companies, to now a commission-free trading service that is integrated into our platform experience.
Whether they are active traders or longer-term investors, we are always looking to provide features and services that put our users' needs first. In the past, users would need to jump off to a separate brokerage application to buy or sell shares in the companies they're reading and researching about. With Equities' new integrated trading platform, users are able to seamlessly trade stocks for free, and options traders can enjoy zero commissions for only a small monthly subscription fee! It's an incredible offer!
EQ: Equities.com isn't the first to offer free stock trading. Robinhood has been successful attracting first-time investors and casual traders with their free trading app. What sets Equities.com Trading apart from the competition? Are you targeting a different demographic?
MacDonald: We are targeting all levels of traders and investors at Equities.com. Our new platform provides a full suite of online brokerage services, including real-time market data from NASDAQ and NYSE; support for all major order types, low-cost margin accounts, and options trading availability today. Coupling this with Equities' tightly integrated content and research, easy-to-navigate design, along with mobile and desktop support, we believe we have a really compelling offering for both beginner and experienced traders, as well as sophisticated individual investors.
In contrast, some of our "free" competitors only offer solutions for casual traders, without providing the level of functionality, data quality, and content integration that we do at Equities.com. We believe there's no comparison between our offering and theirs.
EQ: That said, the value of free trading and no commissions should not be understated. There are virtually no other brokers that offer that. How much of an advantage does this provide your customers, particularly the more active traders?
MacDonald: As you correctly said, the value of free and unlimited trading cannot be understated because it opens up completely new paradigms of trading for all levels of users. Our goal is to lower barriers to trading so that users can trade as much as they want while avoiding costly commissions and hidden fees. Under this model, retail investors can save several dollars per trade, while more active traders can easily save hundreds of dollars or more per month. Even options traders will see significant cost savings with our low monthly subscription service.
Essentially, the more you trade, the more save, and it really adds up when considering the impact that can have on your financial returns.
EQ: Speaking of unlimited options, that is a very big deal. The potential for cost savings here is exponentially more than even free stock trading. Have you gotten a lot of interest on this new offering?
COVID-19: Consumer Brands Association Presses White House for More Clarity on Vaccine Mandates
MacDonald: We are seeing a lot of interest in our options trading offering. Equities is the first service platform to provide unlimited options trading for an incredible $89.95 fixed price per month. Most competitors in the space charge $5 or more per contract plus $5 or more for exercise and assignment, so costs can add up very quickly. Our platform offers full-service functionality for a really amazing price.
EQ: What are some of the key features in addition to the free trading that really adds value for customers?
MacDonald: In designing our new trading service, we aimed to go beyond simply providing basic trading functions – as our competitors do – and instead deliver a full-service platform that provides many of the bells and whistles you expect to find on a major brokerage site.
Among the features we offer are real-time market data from the NYSE and NASDAQ – most of our free competitors use delayed data only. We also offer full-service options trading, including support for multi-leg orders. In addition, we support a wide array of order types - Market, Limit, Stop, Stop Limit. Of course, we have our integrated news and analysis from Equities.com itself — which has long been a valued source of comprehensive market coverage — and will soon provide access on both mobile and desktop with a native mobile app for IOS and Android.
We believe these features really add value for Equities.com users and help distinguish us from the competition
EQ: Equities.com Trading allows customers to leverage the free trading and unlimited options in a retirement account, such as a Traditional IRA or Roth IRA. This is not available anywhere else. Is this indicative of how Equities.com Trading is geared toward a customer base that is more serious about their finances and investment/trading strategies?
MacDonald: It is very much so! We want to offer unique services that meet the wide variety of investing needs and use cases of our user base—whether they're active traders with a more immediate-term focus or long-term investors that desire more flexibility for their portfolios. For this reason, combining our commission-free stock trading and unlimited options trading services with tax advantage offerings was a key priority for us, and one we feel is very compelling for the investment community.
We want to bring as many of the investing tools and capabilities under the Equities roof that allow users to not only trade stocks but plan for their retirement and long-term financial security.
EQ: Equities.com has primarily been a content-oriented platform to date. How does the trading platform integrate into the current user experience? Is this a sign of more tools and services to be integrated into the platform going forward?
MacDonald: Our design aims to provide a superior user experience and frictionless navigation between Equities' great content and our new trading functionality. To do this, we're adding trading links within Equities' content, research, and data pages, which allow users to quickly and intuitively jump into a trade order if they read about an opportunity or strategy they may be interested in.
We've also integrated Equities' content into our new trading pages, making it easy for investors to learn more about a company before completing a trade. We want the trading experience to be engaging, seamless and even fun for our users. As part of that goal, we'll be continually looking at ways to enhance our platform to enrich that user experience.
EQ: How does Equities.com and Tradier plan to get the word out even more about the free stock trading and unlimited options platform? Where can people go to learn more about Equities.com Trading?
MacDonald: Right now, we're in the midst of an aggressive outreach effort to get the word out about our amazing new service. One of the most common feedbacks that we've gotten during this early stage of our launch has been that people love this product, but they wished they'd heard about it even sooner. So, we're working on ways to showcase the Equities' trading platform more in a variety of ways, both digitally and in person.
Recently, we had the pleasure of launching Equities.com Trading at the Traders Expo in New York, where we got a great reception. We now also have a number of PR campaigns underway to target people will know that want our product. It's a very large pool of potential users that could greatly benefit by using the free trading service.
I encourage users who would like to learn more to visit www.equities.com/trading. You can also reach out to us directly at support@equities.com.
DISCLOSURE: The views and opinions expressed in this article are those of the authors, and do not necessarily represent the views of equities.com. Readers should not consider statements made by the author as formal recommendations and should consult their financial advisor before making any investment decisions. To read our full disclosure, please go to: http://www.equities.com/disclaimer.
Market Movers
Sponsored Financial Content