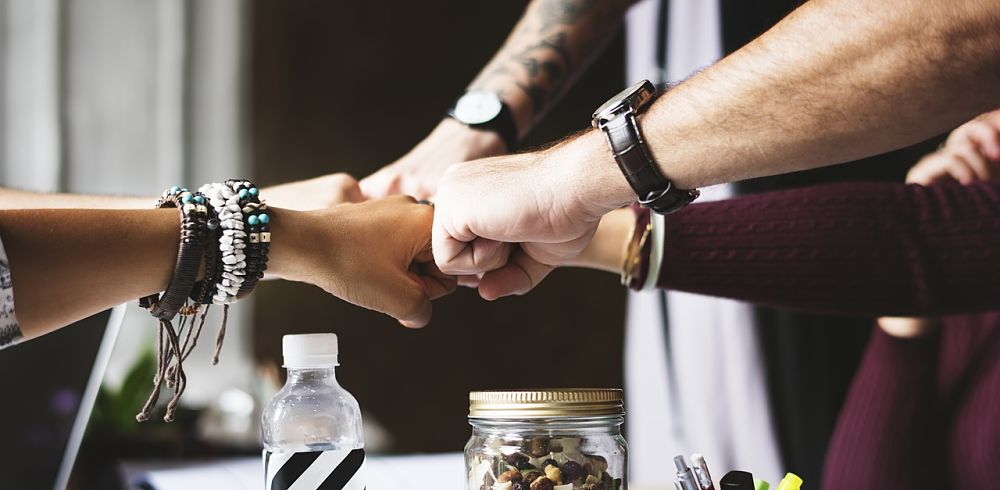 "Culture eats Strategy for breakfast" is a saying accredited to "the founder of modern management," Peter Drucker. Interestingly, a colleague of Drucker's was Tom Paterson who is the founder of the Paterson Center and the StratOp process that is fundamental to Guardian Group's organization and strategy to Bring the Fight to Sex Trafficking. Those who knew the two of them called Drucker the "business theorist" and Tom the "process practician."
The best way to beat an adversary is to be better prepared with a better plan, more efficient systems, and a better understanding of how to integrate the talents of your team while staying indefatigable. We can't really help you with the last one, but the rest are accessible to everyone.
One of the keys to success that is often touted in books and articles is to "build the right team." This is another one of those ideas that is easier said than done. Why?
In order to build the right team, you need to be patient. If you do it right, you will inevitably lose some short-term gains (sales, influence, market position). You will have to accept those losses with the confidence that your ultimate team will supersede the short term for long term gains.
Here are four tools you can use to better understand the talents of your team, assess for the right fit, and integrate for exponential effects.
360° Feedback- Special Operations Forces are known for their "thick skin." Nothing is sacrosanct. Everything is open for critique. Tact and judgement are not thrown out the window, but the culture is such that if the intent is to get better, criticism is welcome. To get this 360° feedback there are some systems in place to foster the right climate, including:
Peer reviews- When working in a team environment, the opportunity to hear from your peers and get an unvarnished view on your performance and value (or lack of value) to the team is paramount. Peer reviews can be done anonymously or not and in written form or not. However they are conducted, if the intent is clearly defined, some really interesting observations, opinions, and recommendations will surface.
Formal and Informal Counseling- While informal counseling should be an ongoing process, it can get lost to other priorities and time can lag between quality sessions. This will be remedied by ensuring formal sessions are scheduled and recorded on paper for reference. There are many formats for counseling, but the key ingredients are goals (attainable), performance objectives (measurable), and expectations. At Guardian Group, we've modified the old reliable military counseling form (DA Form 4856) for our on-boarding (initial) counseling and subsequent developmental counseling.
After Action Reviews (AARs)- These sessions immediately follow events, while the memory is fresh and the "buy in" is the highest. AARs are designed to capture things that went right and things that went wrong. Like peer reviews, the value is in the recommendations and not simply a gripe session. Thick skin is required for AARs but if incorporated into your event rhythm, it will have huge payoffs.
StrengthsFinder ( http://strengths.gallup.com/default.aspx )- Much of the current thinking is that you must acknowledge and understand your weaknesses but the ability to make up for those weaknesses pales in comparison to what you can achieve by maximizing your strengths. StrengthsFinder is an easy assessment tool with very simple evaluations that can be used to develop a dialogue and build trust in your team. Understanding each other's strengths and weaknesses makes space for better communication, cooperation, and collaboration. I've used StrengthsFinder with my kids to help them be more self-aware and with Guardian Group to provide a platform for us to discuss our differences and perspectives.
Thinking Wavelength ( https://patersoncenter.com/stratop/)- is a tool that we use during the StratOp process that helps us better understand each member of our team. According to Tom Paterson, each of us is hard-wired from birth with a thinking wavelength – the way in which we perceive and organize the world, tolerate change and juggle variables. Going through this assessment as a team, it became clear that we had a lot of Finders and Conceivers in Guardian Group and we needed some help from some Grinders. This is a fun, easy to use tool with deep insights.
Quick Wins- As a leader, you always have the opportunity to assign tasks that will allow people in your team to succeed and fail by their own merit. A good leader ensures that there is opportunity for more successes than failures and that even the failures are contained and oriented toward future successes. One of the fastest ways to develop individuals, and ultimately a team, is to give them full responsibility for a task. Once again, this briefs well but is difficult to live. This only works when you are ready to assume some failure in the short term balanced with the confidence that long term gains will win out in the end.
All of these tools can help you better understand the talents of your team and just as importantly will build trust throughout your team. Guardian Group can only exist if we have complete trust in each other. The only way our model will work is if Law Enforcement, District Attorneys, Victim Services, and Corporations trust that we will do the right thing, have the right plan, and have the right people in place to Bring the Fight to Sex Trafficking.
Guardian Group ( www.theguardiangroup.org ) complements resource-constrained law enforcement, ensuring sex-trafficking safe-havens are disrupted and eliminated. We currently operate in over 20 states and have completed hundreds of successful sex-trafficking engagements in direct support of law enforcement and families that need our help. We are in the process of developing strategic partnerships with world-wide and world-class organizations that understand the social and business benefits of tackling this exponentially increasing social injustice. Guardian Group is a non- profit that hires retiring U.S. Veterans from Army Special Operations Forces, specifically those within the intelligence, analytical, and tactical divisions of the force.
Paterson Center (https://patersoncenter.com/ ) StratOp is a strategic system that helps your team clarify where you are, where you're headed, and how to get there. It's used by organizations big and small, from billion-dollar global corporations to entrepreneurs and startups. Many companies are not focused around a central plan, and many leaders are left wondering how to maximize potential. With StratOp, your entire team will be focused around the same unique mission and vision, and will have a clear plan to make that vision a reality.